Skepticism aplenty for Biden's summit
By YIFAN XU in Washington | China Daily Global | Updated: 2021-12-09 09:16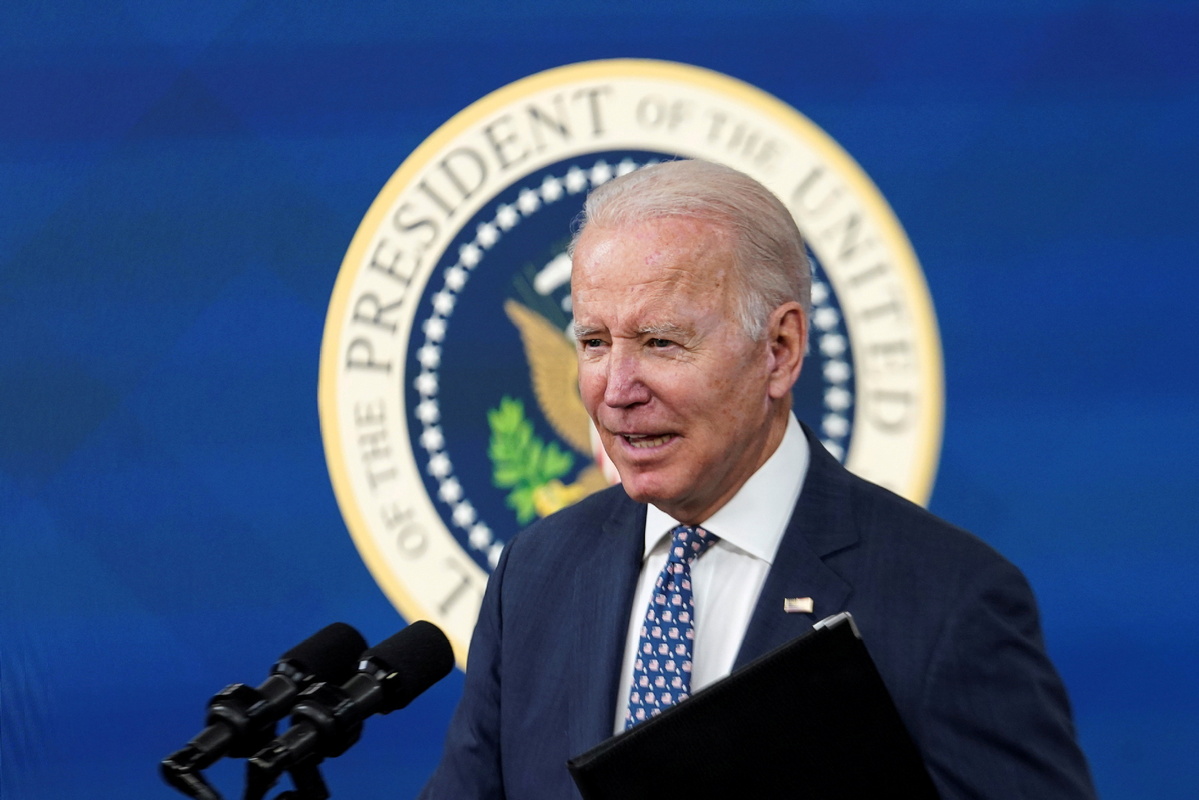 Policy experts see geopolitical maneuvering as the driving force for US President Joe Biden's so-called Summit for Democracy, rather than any attempt at international cooperation.
Sourabh Gupta, a senior fellow at the Institute for China-America Studies in Washington, views the virtual gathering planned for Thursday and Friday as an anti-China summit, with the primary goal of engaging in competition with China rather than focusing on democracy or idealistic aspirations.
He said the US' invitation to Taiwan to attend sent a negative signal on US-China relations because it conflicts with the one-China principle.
"And the US has been doing too much tomfoolery standing on that red line, crossing red lines, sometimes coming back, and this is unnecessary pressure on the cross-Strait ties and the US-China ties," Gupta said.
The Economist magazine published an article on Monday analyzing the list of invited countries or regions.
"Which countries were invited reflects American politics more than democratic values," it said, stating that the administration of US President Joe Biden selected the 110 participants according to its own interests. "The result is a tangle of contradictions and missed opportunities."
Douglas Paal, nonresident scholar in the Asia program at the Carnegie Endowment for International Peace and a longtime US official in China, described the list as "messy", saying that it reflects "the complex state of democracy after the unipolar moment passed".
'Limited by prior rhetoric'
Gupta said Biden is limited by his prior rhetoric, in which he called for convening the summit in his first year as president. He made it a centerpiece of his campaign pledge to strengthen democracy worldwide.
"There is no real preparatory work that has gone into the summit in trying to make it a permanent feature of the international landscape," said Gupta.
"China is not here to use anything that is a tool, any ideology as a tool, to expand its geopolitical space …and that's why the use of democracy as a bridge issue in international politics today is irrelevant."
The US' qualifications to lead the summit also are a source of contention.
Recent polls indicate that people in the US lack confidence in their own democracy. According to a national poll released on Dec 1 by the Institute of Politics at the Harvard Kennedy School, most respondents aged 18 to 29 believe democracy is "in trouble" or "failing".
Even if the US remains a so-called beacon, its prerogative to establish global democracy standards for all nations is debatable.
Gupta said that each country must determine the type of democracy and system it requires without anyone imposing, enforcing or demanding any particular standard.
"At the end of the day, democracy is not an end; it is a means for people to live and have a better life and a better life means also fundamentally on development," he said.