Diseases, climate change threaten Britain's countryside
By ANGUS McNEICE in London | China Daily Global | Updated: 2021-12-09 09:33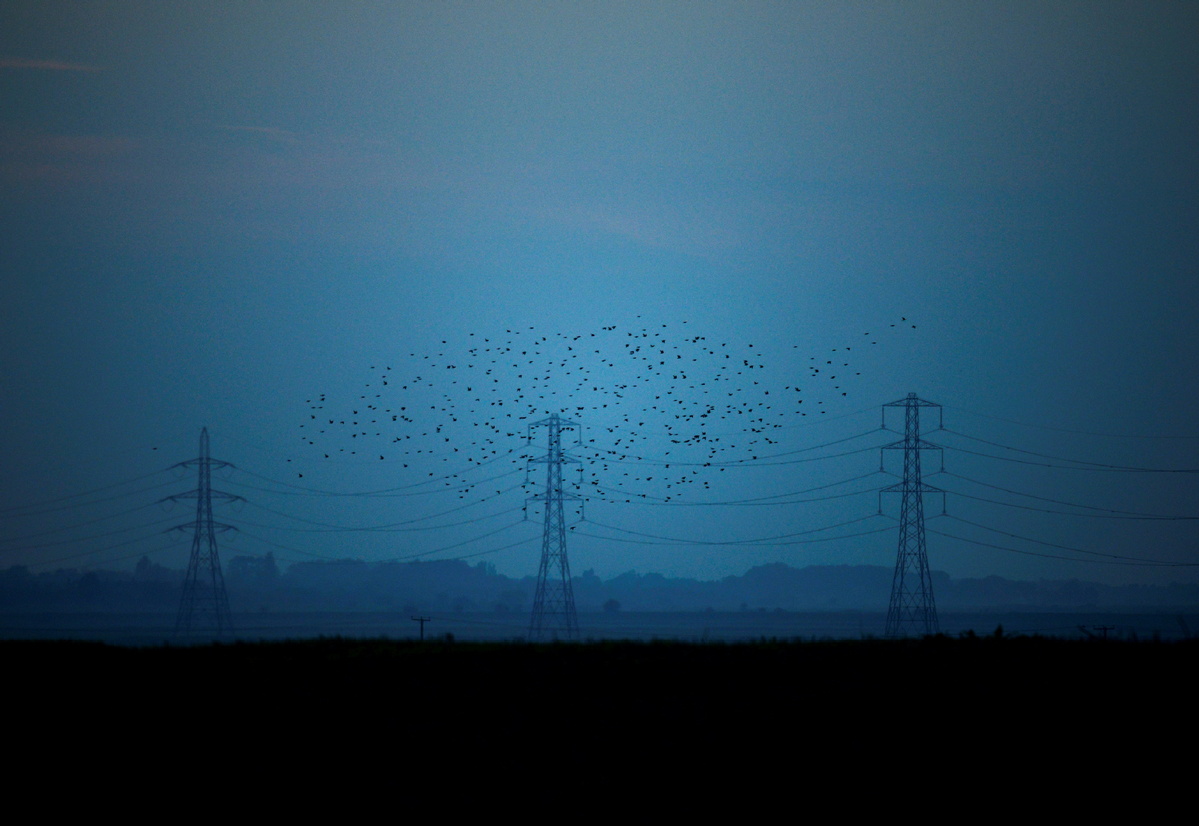 Severe outbreaks of diseases that affect trees could create a catastrophe for the United Kingdom's countryside, heritage conservation charity the National Trust has warned, with climate change creating an environment that is ideal for plant pathogens.
The trust estimates 30,000 trees will need to be felled in the UK this winter due to one disease alone-a fungus known as ash dieback, which will cost 3 million pounds ($4 million). The outbreak follows a smaller one last year that cost 2 million pounds to deal with.
At the current rate, the charity expects between 75 and 95 percent of all ash trees will be lost in the coming 20 to 30 years.
Experts say climate change is bringing warmer and wetter conditions to the UK, exacerbating the spread of plant diseases, some of which are invasive species, such as the fungus-like Phytophthora pluvialis. The first European outbreaks of the pathogen, which is native to the northwestern United States, occurred in the UK county of Cornwall in October, and the disease has now spread to neighboring Devon and Cumbria, at the other end of the country.
Rebecca Bevan, senior consultant for cultivated plants at the National Trust, is particularly worried that a plant bacteria called Xylella could spread to the UK following outbreaks elsewhere in Europe, where the incurable pathogen has already decimated a number of olive groves.
The European Commission describes Xylella as one of the most dangerous plant bacteria in the world, and has cautioned that it could survive and spread in the UK.
Bevan said Xyella, which impacts 150 species including oak, cherries, hollies, and walnuts, could be "devastating for our gardens and countryside".
The effects of climate change continue to be evident across the UK, according to a report published by the Royal Meteorological Society in July. Since records began in the late 1800s, all of the top 10 warmest years have happened in the last two decades, and six of the 10 wettest years have been registered since 1998.
John Deakin, head of trees and woodland for the National Trust, said wetter winters and warmer summers are creating the ideal environment for pests and disease to spread.
"This could have a catastrophic impact on our countryside and for nature, as homes for wildlife are depleted," Deakin said.
The spread of plant pathogens could also have an impact on the reforestation effort in the UK, which itself is intended to slow the progress of climate change.
The Climate Change Committee estimates the UK will need to plant 300 square kilometers of new woodland each year for the next three decades to keep the government's target in sight of net-zero emissions by 2050.
The National Trust says it is essential that this effort involves planting a diverse range of species, including more climate-resilient plants.