Iraq needs help for shift to clean energy, analysts say
By JAN YUMUL in Hong Kong | China Daily Global | Updated: 2021-12-09 10:00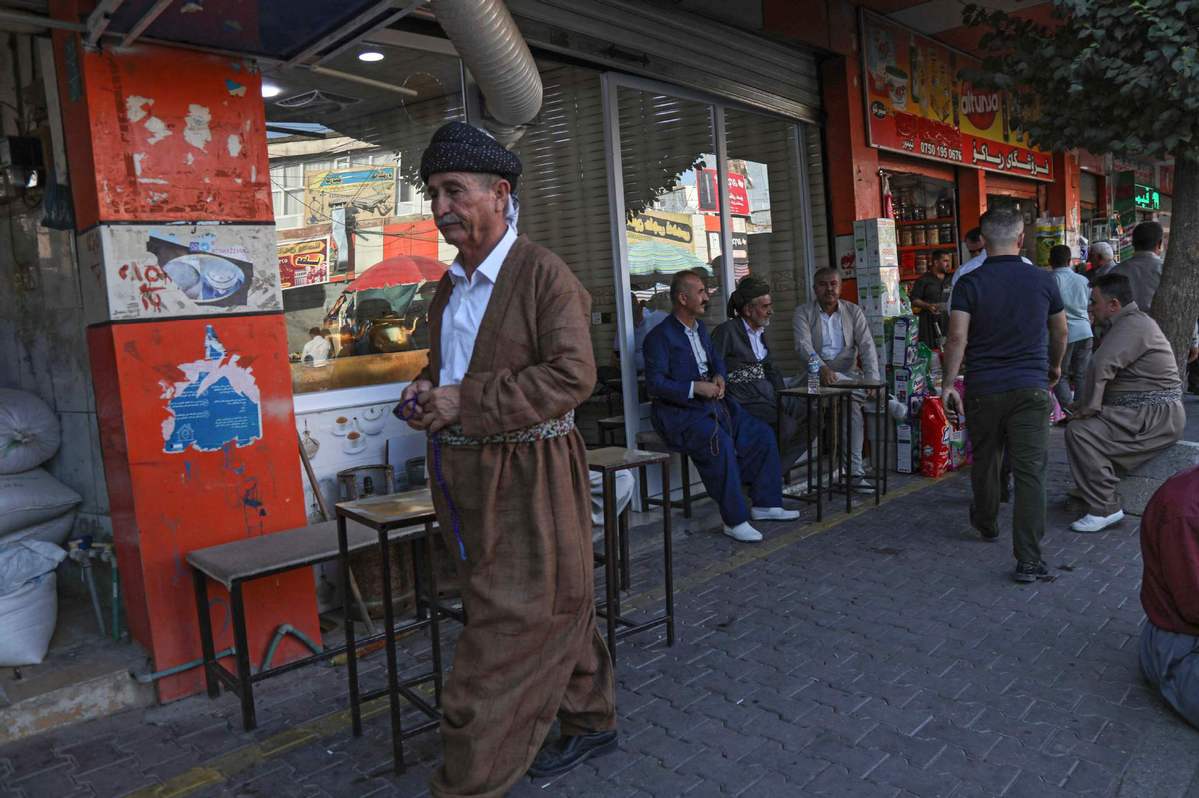 Developing nations like Iraq, which are currently dependent on fossil fuel industries, can benefit from carbon-cutting technological assistance and participation of the international community, analysts said.
Amjed Rasheed, a senior researcher at Iraqi nonprofit Open Think Tank, said though the Iraqi government aims to increase the share of clean energy sources domestically to 33 percent by 2030, Iraq is "not able to provide electricity for the country, let alone clean energy".
A founding member of the Organization of the Petroleum Exporting Countries, Iraq has set a plan to reach 12,000 megawatts of installed solar capacity in 10 years.
Though a Nov 24 report by the World Bank stated that Iraq's economic outlook has improved with the recovery of global oil markets, and its GDP is projected to grow from 2.6 percent this year to more than 6 percent in 2023, its recovery was "curtailed by severe water shortages and widespread electricity cuts following record low rainfall" to some extent.
The report also stated that this impacted the agricultural and industrial sectors. Healthcare services also deteriorated amid a growing number of COVID-19 cases.
Rasheed said it was completely unfair that developing countries are being asked to "pay the price" for the "mess" made by developed countries.
Nadim Farajalla, director of the Climate Change and Environment Program at the American University of Beirut in Lebanon, said Iraq has the resources and assets to enable it to meet its green goals, but it would still need help to wean off oil.
He said developed countries can provide the scientific and technological knowledge to help developing countries develop clean energy.
"It is incumbent upon the United States, first and foremost, and then the Europeans, and then the Arab world to support Iraq," he said.
Less polluting practices
Farajalla said developing countries should also take the responsibility to adopt less polluting practices and should leapfrog, rather than take a step-by-step approach toward sustainable and clean energy.
At last month's COP 26 climate conference in Scotland, Iraqi Deputy Minister of Health and Environment Jasim Abdulazeez Humadi called for a "fair" fight in climate action in an interview with the Riyadh-based newspaper Arab News.
He said the richest and most developed countries have not fulfilled their commitments to tackle climate issues.
Sujata Ashwarya, associate professor at the Centre for West Asian Studies at the Jamia Millia Islamia University in New Delhi, noted that Iraqi authorities have been collaborating with European firms to expand the country's renewable energy capacity.
This includes a deal with French oil company TotalEnergies to build a 1-gigawatt solar plant in the Basra region.