US surgeon general warns of youth mental health crisis
By LIA ZHU in San Francisco | China Daily Global | Updated: 2021-12-09 10:26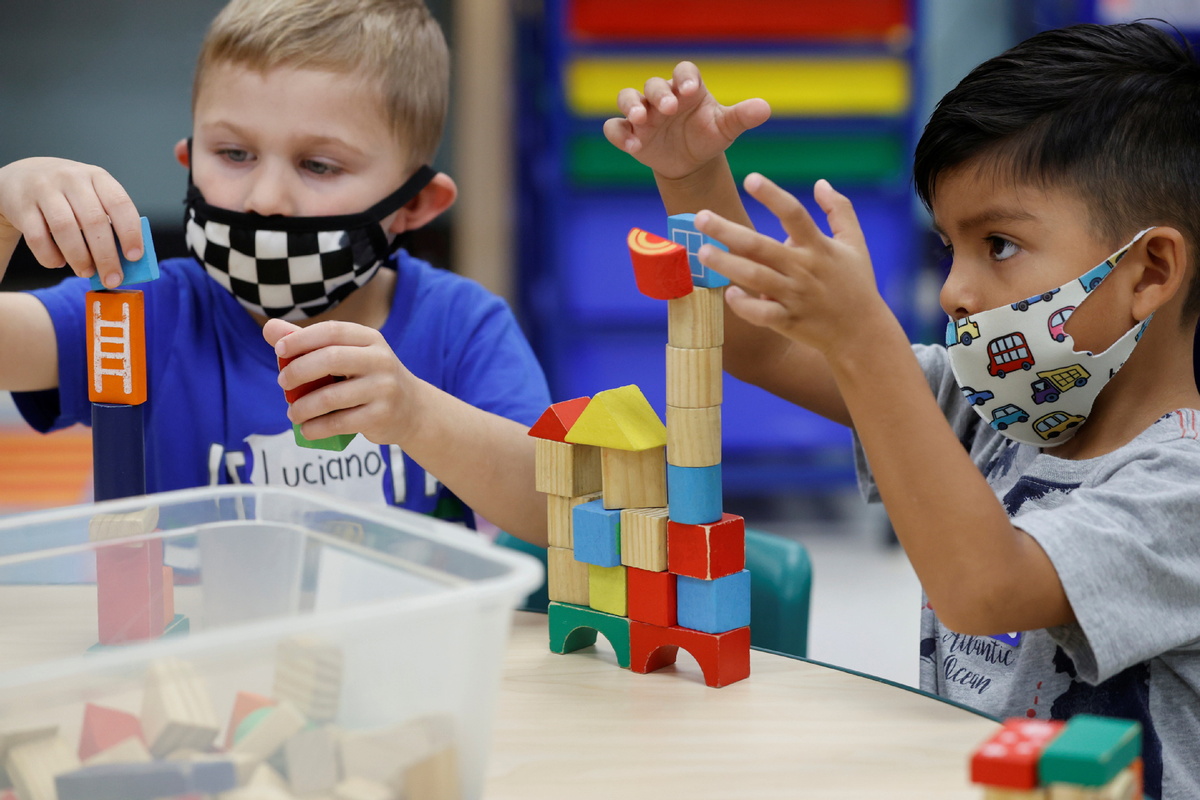 As the United States deals with the emerging Omicron variant, the country's top doctor calls for nationwide action to address youth mental health challenges, along-existing "crisis" worsened by the COVID-19pandemic.
US Surgeon General Vivek Murthy on Tuesday issued a public health advisory titled "Protecting Youth Mental Health", to highlight the "urgent need" to mitigate the "unprecedented" impact on the mental health of the America's youth and families during the pandemic.
"Mental health challenges in children, adolescents, and young adults are real and widespread. Even before the pandemic, an alarming number of young people struggled with feelings of helplessness, depression, and thoughts of suicide — and rates have increased over the past decade," Murthy said in a statement. "The COVID-19 pandemic further altered their experiences at home, school, and in the community, and the effect on their mental health has been devastating.''
Since the pandemic began, depressive and anxiety symptoms have doubled, with 25 percent of youth experiencing depressive symptoms and 20 percent experiencing anxiety symptoms, according to the advisory citing recent research covering 80,000 youth globally.
In the US, hospital emergency department visits for suspected suicide attempts in early 2021 were 51 percent higher for adolescent girls and 4 percent higher for adolescent boys compared with the same period in early 2019, according to the advisory.
Before the pandemic, mental health challenges were the leading cause of disability and poor life outcomes in young people. "The pandemic added to the pre-existing challenges that America's youth faced. It disrupted the lives of children and adolescents, such as in-person schooling, in-person social opportunities with peers and mentors, access to healthcare and social services, food, housing, and the health of their caregivers," said the advisory.
COVID-19 has claimed the lives of more than 788,000 people in the US. It is estimated that more than 140,000 children in the country had lost a parent or grandparent caregiver to the pandemic as of June, according to the advisory.
The surgeon general also noted that the pandemic's negative impact most heavily affected those vulnerable, such as youth with disabilities, and racial and ethnic minorities.
Asian Americans are among the groups at higher risk of mental health challenges during the pandemic, as they reported increased stress due to pandemic-related hate and harassment, according to the advisory. Such challenges as the violence against Asian Americans may have affected their mental and emotional well-being, said the advisory.
In October, the American Academy of Pediatrics, the American Academy of Child and Adolescent Psychiatry and the Children's Hospital Association jointly declared "a national state of emergency" in children's mental health.
"This worsening crisis in child and adolescent mental health is inextricably tied to the stress brought on by COVID-19 and the ongoing struggle for racial justice," said the organizations in their declaration.
"The inequities that result from structural racism have contributed to disproportionate impacts on children from communities of color," they said.
Elaine Peng, president and CEO of the Mental Health Association for Chinese Communities in the Bay Area, said she has recently received many cases from primary school to high school students.
"They feel sad, helpless and lose interest in activities or suffer from insomnia," said Peng. "They feel confused about their identity especially with rising anti-Asian racism and violence."
One of her recent service recipients was a 7-year-old boy, a victim of racial slurs in school. "It happened multiple times in school, and he didn't know how to respond. Now he likes to hide himself in a closet," said Peng.
"Research shows 50 percent of the suicides happened among people under 14 years old and 75 percent among people under 24, which means the earlier a person's mental health needs are detected, the more suicides can be prevented," she said.
She also has found more boys than girls tend to face mental health problems, at least in the Bay Area. "We don't know why. Perhaps it's because boys tend not to tell of their experience. We hope that more investment can be made in research to understand the underlying causes."
Murthy's advisory calls for increasing data collection and research to understanding and responding to youth mental health challenges and urges recognition of mental health as "an essential part" of overall health. His recommendations also include providing affordable mental health care and reducing economic and social barriers for young people.