Chinese companies giving back in Kenya
By OTIATO OPALI in Nairobi, Kenya | China Daily | Updated: 2021-12-17 09:43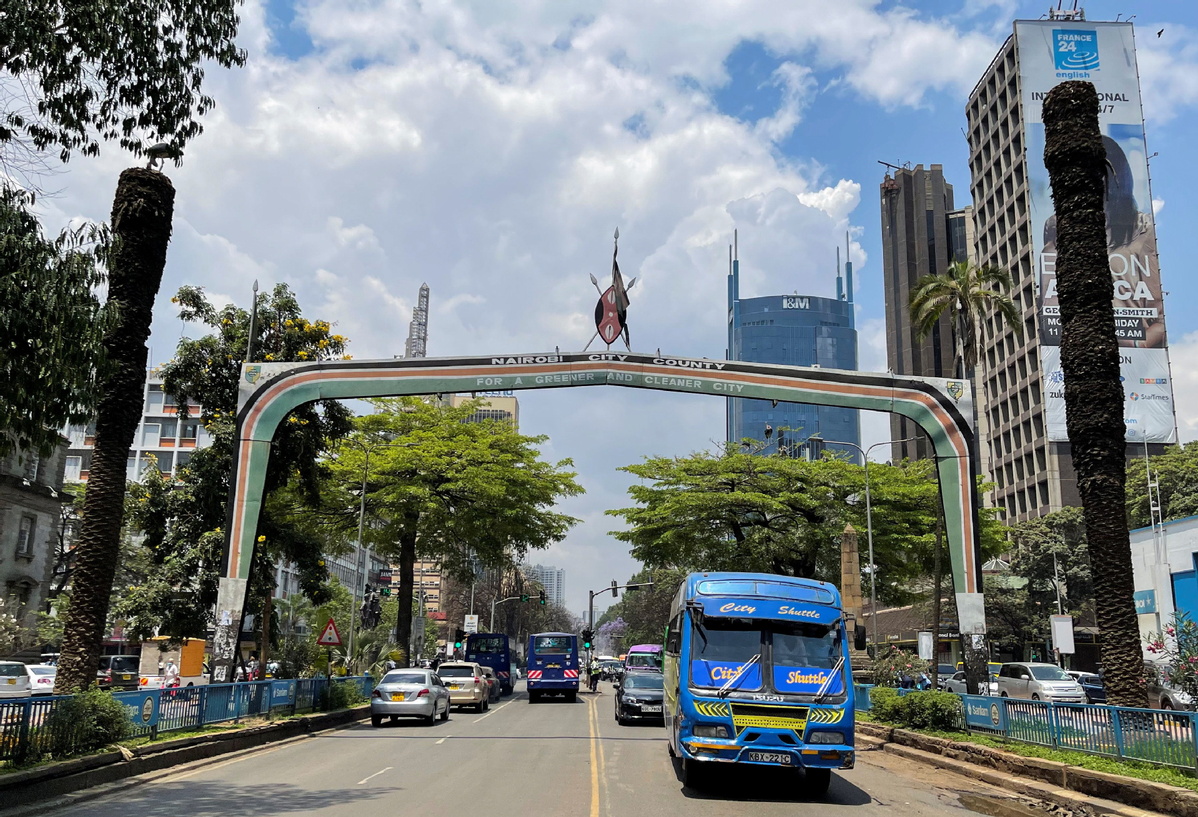 Chinese enterprises in Kenya are giving back to the community with welfare initiatives while creating opportunities for people's advancement with training programs as their businesses grow.
The transformative impact that Chinese companies are having in the country was set out in a report by the Kenya China Economic and Trade Association, or KCETA, that was released on Wednesday in Nairobi.
The enterprises, deeply involved in various fields of cooperation between the two countries, are playing an integral role in moving bilateral relations forward, the report said.
Zhou Pingjian, China's ambassador to Kenya, said at the unveiling of the report that the China-proposed Belt and Road Initiative presented great opportunities for high-quality development in Kenya, as part of efforts to build a high-level China-Africa community with a shared future, he said.
"At the time of its 20th anniversary, KCETA is gaining a range of new development opportunities and is beginning a new journey," Zhou said. "Looking ahead, Chinese enterprises in Kenya will have a more glorious vision and enjoy a brighter future that promises great potential for cooperation."
Chinese enterprises employ more than 60,000 Kenyans and have trained thousands more in Kenya and China in order to ensure they receive the skills needed for the workforce of the future.
The training is separate to the corporate social responsibility programs undertaken by the Chinese companies. These programs have resulted in the construction of schools and vital infrastructure in the communities where the companies operate.
At the launch of the report, several people spoke of how the activities of Chinese companies have helped to turn their lives around.
Vital role
Their testimonies highlighted how Chinese enterprises in Kenya are proving vital for the development of workforce skills through their empowerment model and the sharing of high-quality vocational education resources.
Paul Maringa, the principal secretary in the Ministry of Transport, Infrastructure and Urban Development, said that under his ministry alone, Chinese enterprises are undertaking 183 projects worth more than $9 billion.
"As we move into a new chapter of cooperation, I would like to commend the social economic transformation that has resulted from our partnership," Maringa said. "If you follow the footprints of Chinese investment in Kenya over the last 20 years, you will see a specific trend.
"They are driven by touching the hearts and minds of the people and bringing change home."
KCETA Chairman Li Changgui said the mutual benefits arising from the cooperation were evident during the pandemic, when the group's members mobilized resources to get supplies to all segments of Kenyan society.
"By September 2021, Chinese companies in Kenya had donated more than $600,000 worth of medical and protective materials to Kenya," Li said.