Tibetan soccer has goal of success
By Zhang Lei | China Daily | Updated: 2021-12-18 09:46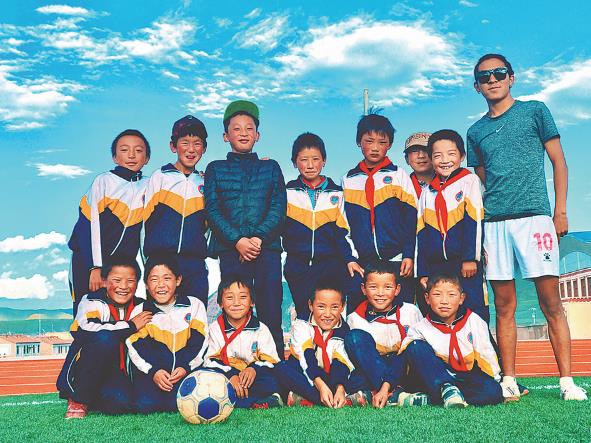 The rarefied air and the magnificent view on the Qinghai-Tibet Plateau seem an unlikely backdrop for soccer fans discussing tactics such as the full press or the advantages of using a sweeper. However, Namlha Tsering, of Zeku county, Huangnan prefecture, in Northwest China's Qinghai province, combines both as the young Tibetan has made the sport his life.
A member of Generation Z, born in 1995, Namlha works as a graphic designer and created Phorpa, an official WeChat account featuring the soccer world on the highland. The members of staff relate the history and development of the sport, and count some of the glorious events in the modern game. Some posts are dedicated to the origin and current situation of Tibetan soccer and touching stories of Tibetan fans are told in a manner that shows both expertise and understanding. In other posts, global soccer events and related films are recommended.
"We hope our readers can learn about the diversification of this account, explore the possibilities of Tibetan soccer, and get inspiration from it and stay in tune with our development," he says.
Like many boys of the same age, Namlha has been exposed to the sport since high school. The most profound thing in his memory was the World Cup when Brazilian star Neymar's fluidity and skill left a lasting impression.
"Neymar is like an elf, dancing on the football field. The tacit understanding between his team and his smooth cooperation made me fall for football. As a result, I spent almost all my life in high school with football," he says.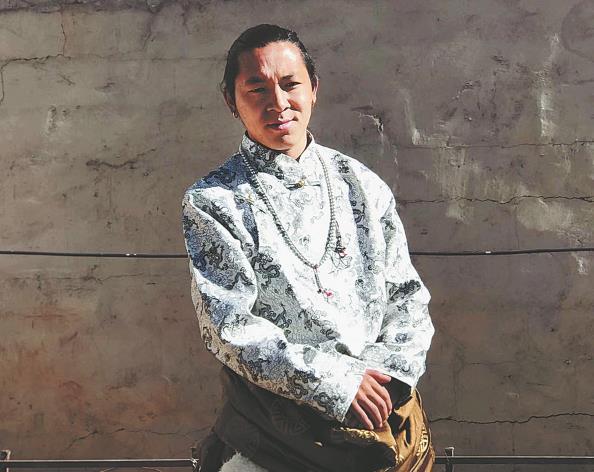 The love for football also prompted Namlha to embark on a different path.
In a chat at dinner in 2019, his brother, with whom Namlha grew up together when they were young, recounted their high school soccer years with nostalgia, and the thought of launching an official WeChat account sprouted.
"We talked about the fact that many Tibetans love soccer passionately, but there had not been an account covering the sport in Tibetan. Thus the idea of starting one was born. With our constant and continuous discussion and debate, the account has gradually taken shape," Namlha says.
In the early stage of the planning, they discussed the current status of the print media as more and more newspapers and magazines have ceased publication, including China's famous football magazine Football Club that was in operation for 25 years.
"We believe posting articles on our official WeChat account helps people know more about football on the highland. And our love for the game made us decide to take action," he says.