Animation film roaring to popularity
China Daily | Updated: 2021-12-30 08:47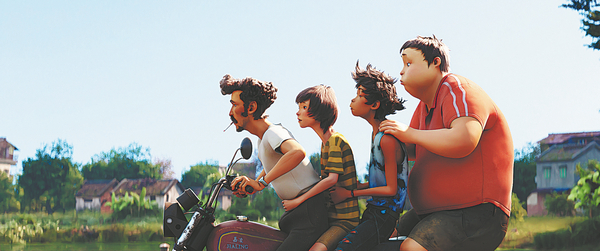 Rao Shuguang, president of the China Film Critics Association, says the "down-to-earth" film may signal a change of direction in Chinese animated filmmaking-by drawing more inspiration from ordinary people struggling to make miracles happen in daily life, instead of gods in mythology stories.
The film has integrated the lion dance culture into a story of teenagers pursuing their dreams, which reflects the charm of Chinese culture and embodies the spirit of the nation, according to the State broadcaster China Central Television.
Discussion about the importance of I Am What I Am in injecting new vitality into Chinese animated films has been running high on social media platforms.
"Whether it's a huge commercial success or not, this film represents a great foray into exploring reality-themed Chinese animated film production," reads a post on micro-blogging site Sina Weibo.
Directed by Sun Haipeng, the comedy currently boasts a rating of 8.3 out of 10 on review platform Douban, with a total box-office revenue of about 154 million yuan ($24 million).
Xinhua