Livelihood issues now key for Iraqi political elite
By JAN YUMUL in Hong Kong | CHINA DAILY | Updated: 2022-01-08 07:21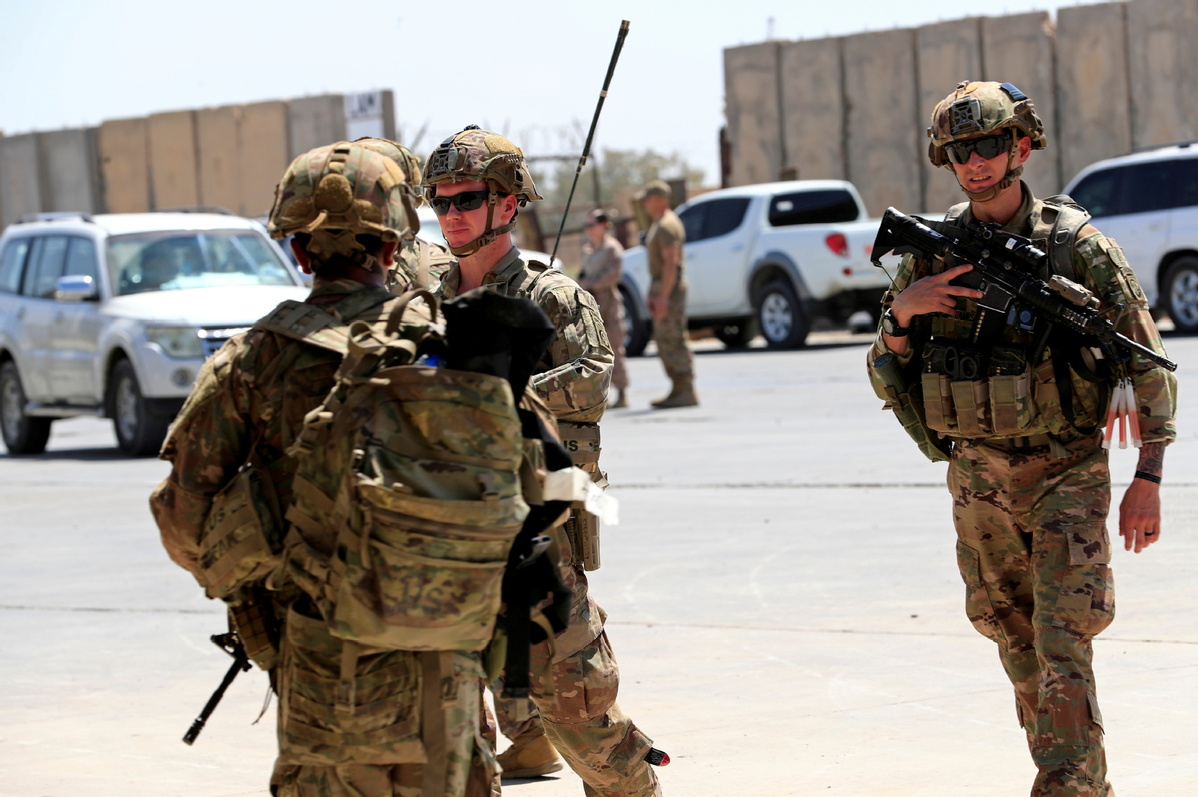 Following the withdrawal of the United States-led Western combat mission in Iraq in December, the Middle Eastern country's progress now depends on its incoming government's ability to prioritize people's livelihoods, experts say.
Zaid Al-Ali, a lawyer and former legal adviser to the United Nations on constitutional, parliamentary and judicial reform in Iraq, said government negotiations will depend on how specific parties position themselves.
In an interview with China Daily, Al-Ali said that while security threats still loom in Iraq, he believes Iraqi security forces are better prepared to respond to threats that terrorists groups may pose.
"The best approach would be to deal with the social conditions throughout Iraq and improve standards of living for everyone to reduce terrorist groups' capacity to recruit and carry out attacks," he said.
Iraqi military authorities reported two drone bombing attempts with no casualties on Wednesday.
Nearly 3,000 US combat troops in Iraq had been scheduled to leave by Dec 31, media reported last year. But Iraqi Prime Minister Mustafa al-Kadhimi said several hundreds of US troops would remain in the country for support and advice after the withdrawal, reported Xinhua News Agency on Wednesday.
On Dec 27, Iraq's Supreme Court ratified the country's parliamentary election in October with the Sadrist movement bloc, led by prominent Shiite cleric Muqtada al-Sadr, winning 73 seats-more than any other group in the 329-seat chamber.
The Sadrist movement emerged in Iraq in the 1990s following former Iraqi president Saddam Hussein's defeat in the Gulf War.
Iraq's new parliament will convene on Sunday and choose its speaker. Within 30 days of this parliamentary session, the parliament should elect a new president who will task the biggest bloc with forming the next government.
Nagapushpa Devendra, a researcher at the Manohar Parrikar Institute for Defense Studies and Analyses, said Iraqi political elections in the past two decades have led to the formation of an "unwieldy" coalition government.
ISIS threats
Amjed Rasheed, a senior researcher at nonprofit Open Think Tank in Iraq, said the Islamic State of Iraq and Syria, or ISIS, which controls territories in both countries, remains a threat to Iraq.
The US invaded Iraq in March 2003 on the basis of false intelligence claiming that the nation was developing weapons of mass destruction, which were never found. Then UN secretary-general Kofi Annan called the war illegal and that it "was not in conformity with the UN Charter".
But US combat troops found excuses to stay until the end of 2021. Rasheed does not think that there will be a full withdrawal of US troops and does not expect to see any dramatic changes soon.
Al-Ali said the main challenge of the upcoming government will be to balance the demands of political groups, which "expect rewards to flow from their participation in parliament and government" with the growing demands of a population that is deeply dissatisfied with the political system.
"Since 2003, the government has only served as a power-sharing arrangement for political elites and close to no benefits have flowed to the general population. This is totally unsustainable and is one of the main reasons for the uprising that took place in 2019," he said.
In October 2019, protests broke out owing to corruption, poor governance and a lack of public services.
"If the new government wishes to avoid another uprising from taking place, it will have to make a serious attempt to improve standards of living in the country,"Al-Ali added.
jan@chinadailyapac.com