CES 2022 concludes in Las Vegas featuring innovations in consumer industries
Share - WeChat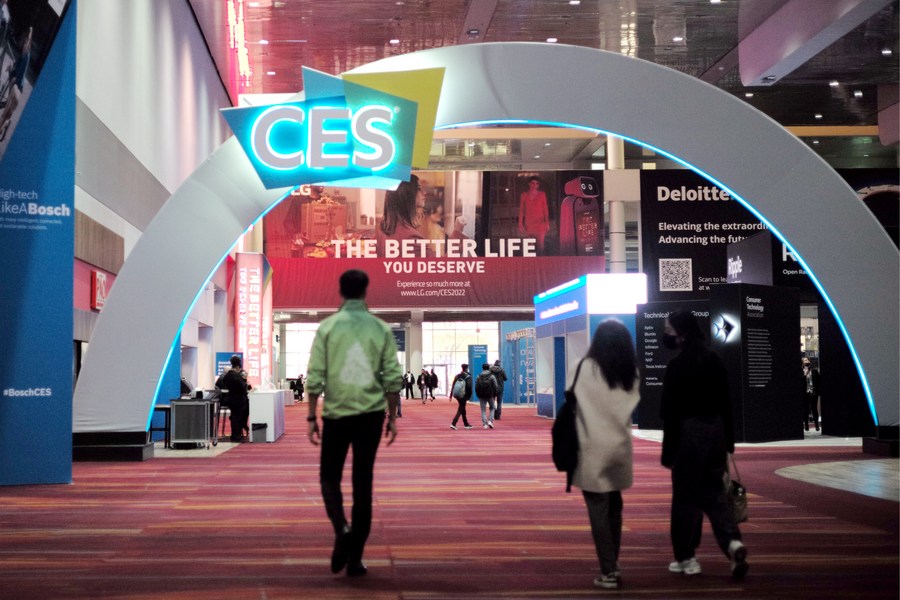 For more than 50 years, the CES has been a global stage for innovation. Up to now, it has grown by more than 10-fold and encompasses both traditional and non-traditional tech industries.
LAS VEGAS -- The 2022 Consumer Electronics Show (CES) concluded here on Friday, featuring technology innovations for addressing pressing issues from healthcare to food, sustainability and beyond.
Held on Jan 5-7, the CES, one of the world's premier tech shows, drew more than 2,300 exhibiting companies from around the world, including over 800 startups.
"Innovation came to life this week at CES 2022, with technologies that will reshape industries and provide solutions to pressing worldwide issues from healthcare to agriculture, sustainability and beyond," said Gary Shapiro, president and CEO of the US Consumer Technology Association (CTA), organizer of the CES.
Automotive technology, digital health and artificial intelligence were among the key trends at the CES 2022.