MNCs feeling buoyant about China in 2022
China Daily | Updated: 2022-01-12 09:59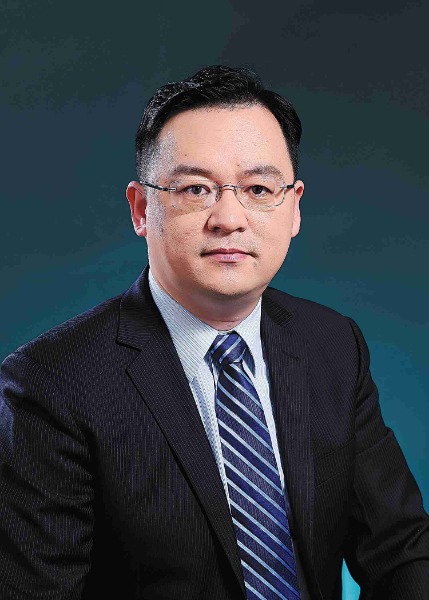 Liu Zhifei, vice-president of Corning Incorporated and president of Corning China
A1 Despite all challenges that many companies continued to grapple with in this time of pandemic, China is expected to grow its GDP by 8 percent in 2021 thanks to many public policies put in place by Chinese authorities. We believe that China will carry this momentum into 2022 and beyond by providing a favorable and stable overall investment environment for foreign investors.
A2 Corning has been in the China market for over 40 years. China is the only geographic market where we have a business presence for all of our five market access platforms outside the US. Throughout the last four decades, we have invested over $9 billion in 23 manufacturing and research facilities, hiring over 6,000 employees in China. Those investments have demonstrated our long-term commitment to the China market in supporting and growing together with our customers.
A3 Corning has closely witnessed China's rapid development in the last four decades. Our success in China could not be possible without the great support we have received from all levels of the Chinese government.
We believe China will continue to open up for foreign investments and provide a more favorable environment for businesses to thrive in the post-COVID era. With the detailed policies and regulations coming out of this process, we could further contribute to China's markets by joining hands with local partners, customers and related government institutions.
A4 Corning is committed to operating in an environmentally responsible manner-including measures to reduce emissions, waste, and energy and water consumption-while complying with and striving to meet all applicable laws, regulations, and company standards. We will undertake a strategic review to reduce our contribution to climate change and better align our operations with the Paris Agreement. Globally, we aim to increase Corning's use of renewable energy by 400 percent by 2030 from a 2018 baseline. In China, we're also actively contributing to the global goal through various implementations in the region.
A5 Yes. We saw the positive impact China has made by releasing and enforcing related policies and regulations, aiming to provide a stable financial system and a level playing field for all market participants. Corning committed one of its largest investments in China in 2020, when the pandemic was at its worst. In 2021, we had three plants that achieved mass production, and two new expansion projects were announced. Investment continues to be one of the key strategic pillars to realize our long-term commitment to the China market.