California urged to take a ride with China EV players
By LIA ZHU in San Francisco | China Daily | Updated: 2022-01-13 09:47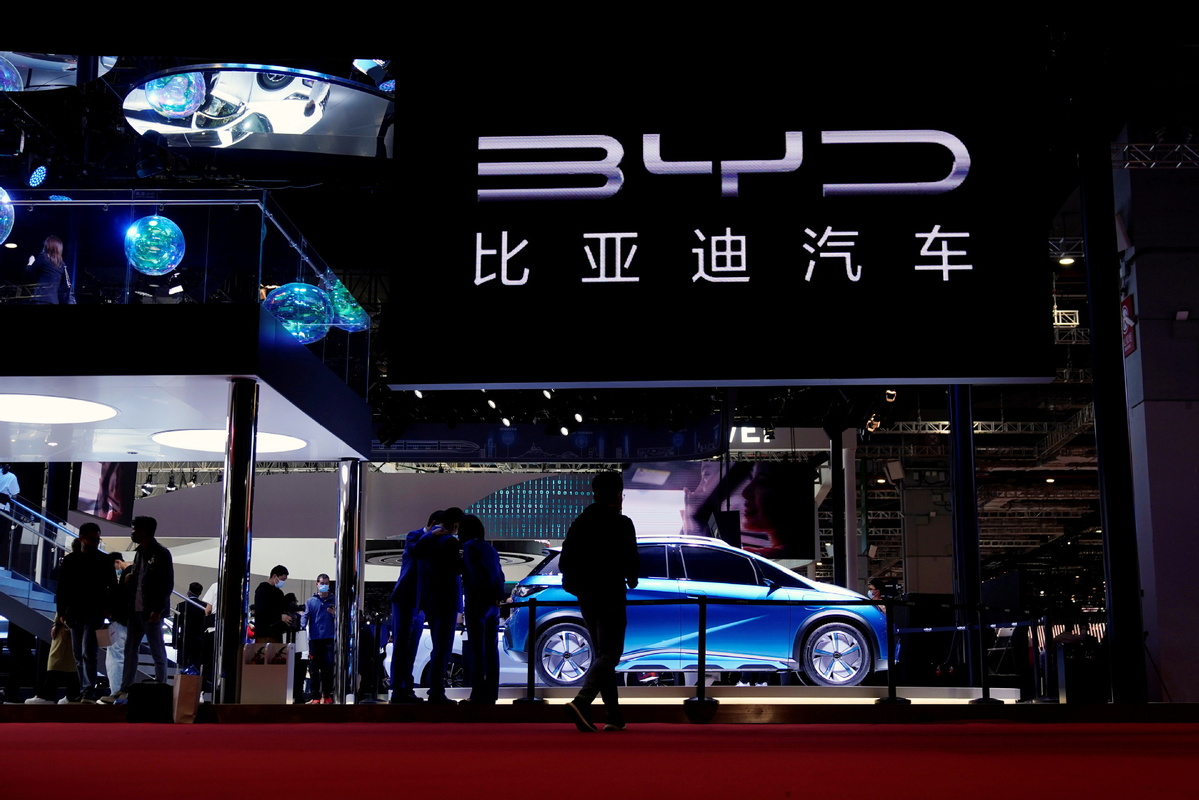 California, a pioneer in the push for electric vehicles, can work with China-a giant market with strong manufacturing capabilities-to move the industry forward, industry figures said.
"There are a lot of collaboration opportunities if you want to move this (EV industry) forward to the goal of 100 percent EVs in the next decade," Alfred Chu, a founding investor at Octillion Power Systems, an EV battery company, told a recent webinar hosted by GlobalSF, an investment promotion organization.
California has been the source of battery innovation and policy innovation, and China has learned "very attentively" from that market and the California Air Resources Board on how to jump-start the industry, Chu said.
He said China learned from California's policies on zero-emission vehicle credits and the state's Corporate Average Fuel Economy standards and has come up with its own programs.
California has almost half the 2.2 million electric vehicles on the roads in the United States.
Maureen Blanc, founder and CEO at Charge Across Town, which promotes electric transportation, notes that the state's governor, Gavin Newsom, has declared that all new cars and trucks in California must be zero-emission by 2035.
She points to California's lead in electric vehicles stemming from strong policies, innovation, entrepreneurship, and a favorable venture capital ecosystem.
Chu said: "The US also has a lot to learn from China at this point because China has become the EV giant and industrial powerhouse."
Iris Cui, senior manager of global business development and strategy at WeRide, an autonomous driving startup in Guangzhou, said local governments are catching up with policies concerning EV and autonomous vehicles in China.
"The Chinese government has been really proactive in terms of deploying EVs. Guangzhou, for example, has published a policy to replace 100 percent of the current traditional fuel taxis with electric vehicles by the end of 2022," said Cui.
Guangzhou last year launched a pilot plan for autonomous vehicles that allows vehicles from autonomous-driving companies to complete tests in mixed traffic-flow environments while operating a range of services.
Regulations required
"The autonomous driving industry relies heavily on the local government to publish reasonable and accurate regulations to help us promote and test and improve our technology," said Cui.
Chu said the US should also tap into "the large scale" of China to be competitive in the EV market. "They (China) are thinking in terms of terawatt-hours, not gigawatt-hours. So they're going to have a scale advantage," he said.
There are 37 cell suppliers and 300 EV makers in China, and they are innovating at a rapid rate, he said, but there are few cell suppliers in the US.
Chu attributed China's rapid EV growth to the "low-end disruption". "At one point, (Tesla founder) Elon Musk laughed at BYD but they (BYD) have become an EV powerhouse," he said, referring to the Shenzhen-based company.
US investor Cathie Wood dismissed SAIC-GM-Wuling's Hongguang MINI EV as a "golf cart", but within three months, sales of the vehicle surpassed those of Tesla's Model 3 in China, Chu said.
"I really believe in this partnership between the US and China and especially because China has a lot of the production expertise and accumulated capabilities at this point," he said.