Zimbabwe thanks China for vaccine donation
By NDERAYI MUKEREDZI in Harare, Zimbabwe | chinadaily.com.cn | Updated: 2022-01-13 19:40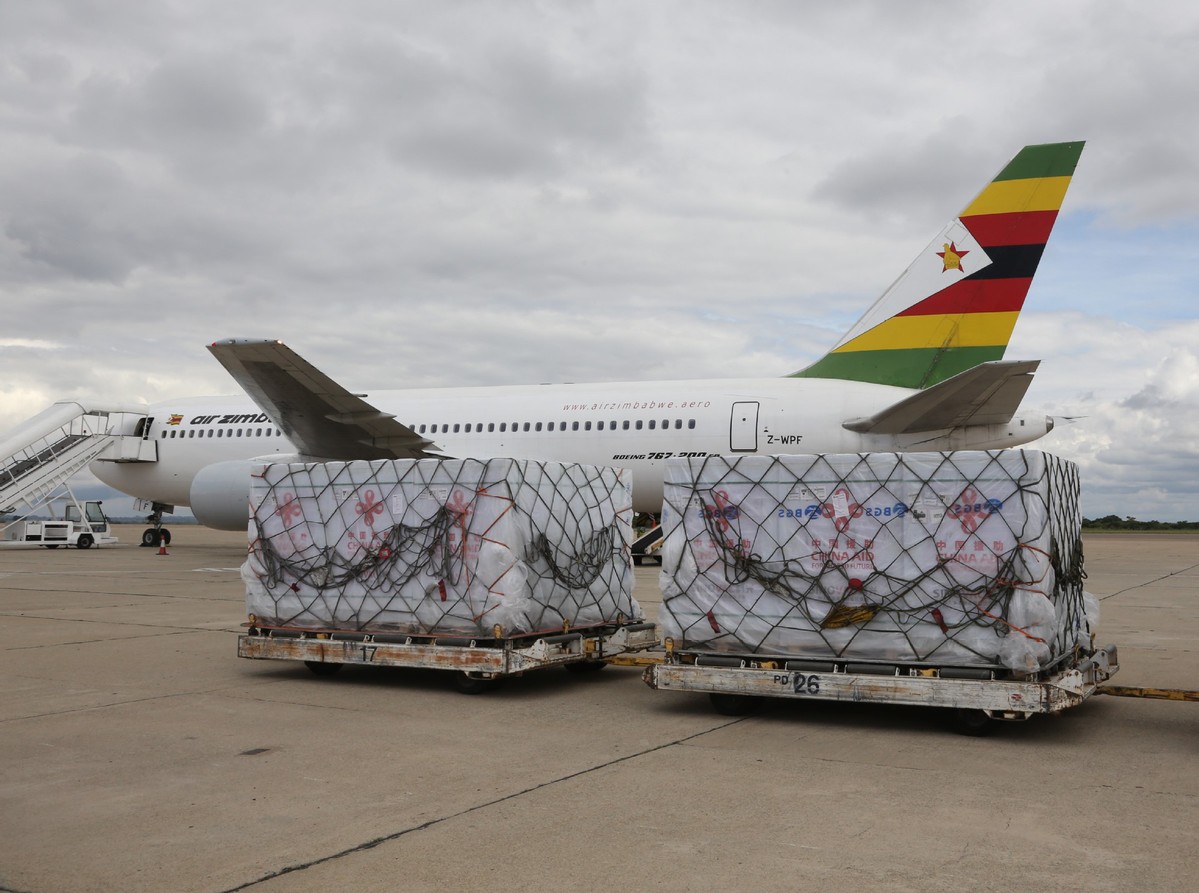 Zimbabwe President Emmerson Mnangagwa has applauded China's generous donation of 10 million doses of COVID-19 vaccines to Zimbabwe, the biggest yet to the South African country.
Guo Shaochun, the Chinese ambassador to Zimbabwe, said the vaccines will arrive in batches during the year and consist of 4 million Sinopharm doses and 6 million Sinovac doses.
The latest donation is in addition to the 2 million Sinovac doses Zimbabwe has already received as donations from China since February last year.
In an acclamatory statement from the state house on Wednesday, President Mnangagwa said: "Government applauds China's strong support and commitment to ensuring the availability of affordable and effective vaccines not only to our country Zimbabwe and the African continent, but to the entire global community."
"This is highly commendable and represents compassionate leadership, absolute regard for human life, dignity and safety, as well as solidarity in the face of unprecedented health challenges wrought by the COVID-19 pandemic."
The vaccine support follows China's announcement it would provide 1 billion more COVID-19 vaccines to Africa during a ministerial conference of the Forum on China-Africa Cooperation held in Senegal in November.
Mnangagwa said the huge gesture of support was timely and significantly boosted the country's efforts in fighting the COVID-19 pandemic at a critical phase when the highly infectious Omicron variant is threatening to erode the country's impressive gains in the fight against COVID-19 and the goal to achieve national herd immunity.
He said Zimbabwe cherished China's continued support in the health sector, which extends to a $20 million grant for the construction of the National Pharmaceutical Warehouse, the deployment of a Chinese medical team of specialists, and the constant supply of diagnostic reagents, thermometers and essential protective equipment.
Zimbabwe and China share strong bilateral relations and cooperation exemplified by ongoing implementation of various Chinese-funded priority projects, among them the Hwange 7 and 8 thermal power expansion project; the upgrading and expansion of Robert Gabriel Mugabe International Airport; the new Parliament building; the National Pharmaceutical Warehouse and the Kariba South hydropower expansion project.
Mnangagwa suggested as the two countries broadened their relations, Chinese investments and support could catalyze Zimbabwe's vision to become a middle-income country through support in the production or financing of several projects like the manufacture and distribution of COVID-19 vaccines, skills and technology development, access to the Chinese market for Zimbabwe agricultural products and green commitments.
Besides being one of the African countries that has received the most vaccine donations from China, Zimbabwe has also procured almost all of its vaccines from China, which has enabled it to vaccinate about 4.2 million people so far.