Zhou Enlai the writer inspires a new generation
By ZHANG YANGFEI | CHINA DAILY | Updated: 2022-01-17 07:21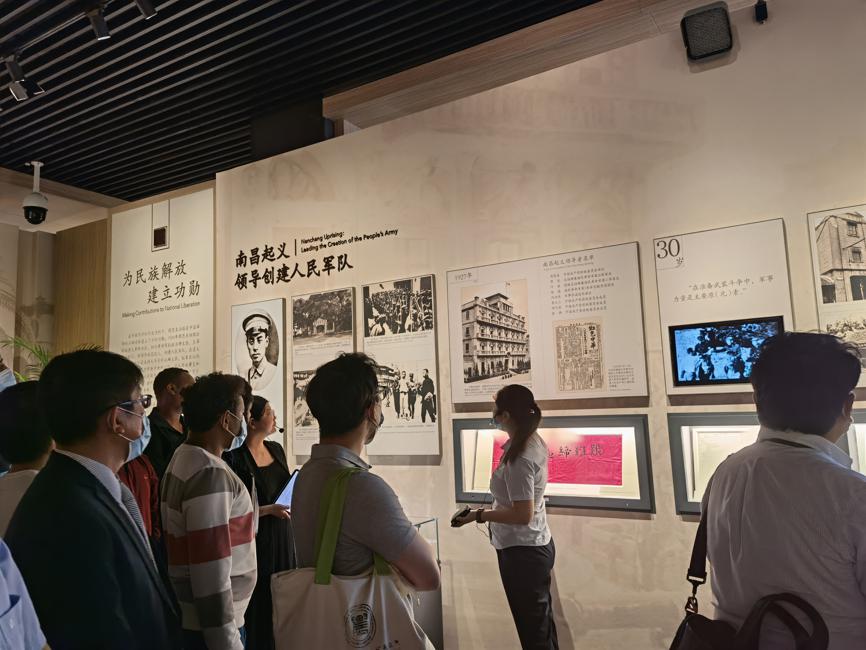 To many young Chinese people, the late Premier Zhou Enlai is renowned as a key founder of the New China and a famous diplomat, but few people know he was also a budding novelist.
A netizen recently generated strong interest in a martial arts novel written by China's first premier more than a century ago. It also started a new wave of admiration and appreciation from young people for the early revolutionaries.
A Sina Weibo user named Xizuosanmei posted on Jan 9 the first page of a martial arts novel written by Zhou when he was age 16. The novel, Jin Guo Ying Xiong, or Woman Hero, was published under Zhou's pseudonym "Fei Fei" in serial form in a magazine beginning in October 1914.
The novel opens with two men and the heroine, Hong Feiying, meeting in the countryside. Hong is from a family of martial arts fighters.
"This is the martial arts novel written by Premier Zhou when he was 16. He abandoned updating it after a few installments. It was written in a cute way," Xizuosanmei said in her post.
The serialized novel, which was never completed, can be found among The Early Works of Zhou Enlai published by the Central Party Literature Press in 1998.
The post quickly circulated on Sina Weibo, with 12,000 reposts, more than 50,000 likes and 900 comments. While many netizens expressed regret that Zhou did not continue with the installments, they said he had a more important role to play in the country's history.
"The author went on to save the Chinese nation! The novel is hereby suspended indefinitely," one netizen wrote.
Another netizen commented, "He ditched a novel, but wrote a history of modern China".
A topic with the hashtag "the author went on to save the Chinese nation" had been viewed 66 million times as of Sunday noon.
The trending topic is another example of the younger generation's increasing interest in revolutionaries. Jan 8 marked the 46th anniversary of Zhou's death, and a lot of young netizens paid tribute to him with more than 140,000 posts on the topic on Sina Weibo. According to the social media platform, nearly 80 percent of its users were born in the last 30 years.
Last year, the TV show Awakening Age, which aired in February and is about China's revolutionary history, was very popular with young people. Many hailed the storytelling in the show, saying it demonstrated the depth of the Communist Party of China's history and inspired them to learn more about the founding of the Party and the country.
Ma Donghui, a 29-year-old software engineer from Shanghai, said Zhou has always been his role model. He said he admired Zhou's integrity, great diplomatic and literary skills and his lifelong dedication to public service.
"The revolutionaries are spiritual leaders for me, and remembering them helped me establish the right values," he said.
"When I face setbacks in life, I think about the lives of those revolutionaries. The difficulties I have now are nothing compared with what they endured," he said.
Chen Jing, a 26-year-old from Nanchong, Sichuan province, said she admired the old revolutionaries because they had many great qualities she could learn from.
Having studied history at university, she said she knows how difficult it was for older generations to fight for China to become the strong and prosperous nation it is today.
"I really admire the nobility of them, and I also feel deeply touched that they had to carry the burden of saving the nation at the age I am now," she said, adding that they sacrificed their lives for what China has achieved.
Li Hongyang contributed to this story.