COVID-19 restrictions to be eased next week
By JONATHAN POWELL in London | China Daily Global | Updated: 2022-01-20 09:37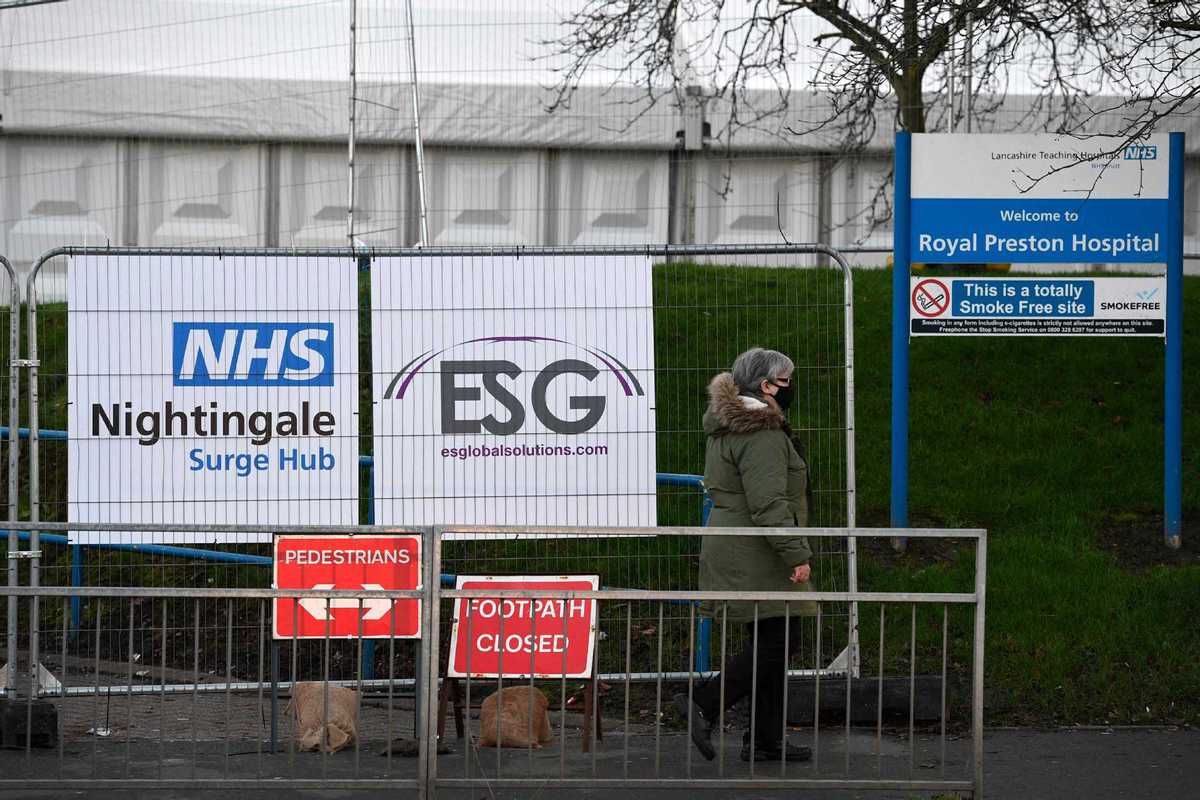 Prime Minister Boris Johnson on Wednesday announced the end of COVID-19 restrictions in England that were introduced last month to combat the Omicron variant of the virus.
In a statement to Parliament, the prime minister, who is seeking to placate politicians and voters amid so-called Partygate allegations of lockdown-breaches, confirmed Plan B measures would end in England from Jan 27.
The restrictions ending include the requirement to wear masks in shops and on public transport, along with guidance to work from home, and the use of COVID-19 passes to enter venues like nightclubs and sports stadiums.
The prime minister told members of Parliament the government will soon set out its long-term strategy for living with COVID-19 and how to avoid restrictions in the future.
He also said self-isolation regulations would expire on March 24 and added that he would like to seek a vote in the House of Commons to bring that date forward "if the data allows".
Johnson cautioned that the country must "remain cautious during these last weeks of winter", adding that Omicron is "not a mild disease for everyone, especially if you are not vaccinated".
On Tuesday, the World Health Organization warned against ending restrictions "prematurely". But struggling businesses in the United Kingdom have called for a rapid exit strategy from restrictions, noted London's Evening Standard.
Opposition Labour Party leader Keir Starmer told Parliament he will support the relaxation of Plan B "as long as science says that it is safe".He asked Johnson to release the scientific evidence behind his decision, saying it would reassure the public that "he's acting to protect their health, not just his job".
Starmer said the 438 COVID-19 deaths recorded in the UK on Tuesday were "a solemn reminder that this pandemic is not over". He said the government must have "a robust plan to live well with COVID" and asked "where is it?"
Reuters news agency said that Johnson's approach has been to avoid lockdowns and live with the virus, and that although the Omicron strain has caused coronavirus cases in the UK to soar, hospitalizations and deaths have not risen to the same extent.
Rules in other European countries have been stricter, with some nations implementing full lockdowns in December.
Johnson said there was still pressure on health services in some areas of England, but that hospital admissions had stabilized.
One city health official in the north of England told The Guardian it was too soon to end Plan B restrictions.
"It does feel too early, certainly in the north," they said. "We're still seeing real pressure in hospitals, and people being off work. The idea of dropping everything next week just doesn't seem sensible. If we tell people they can all go back to the office, we'll just get even more people off sick.
"I personally thought we shouldn't have lost masks when we did last year-it was too soon. Every time you take something away and try to reintroduce it, public support is lost. I just wish there was a bit more time, so we can feel slightly more comfortable. It's not just COVID, but all the pressures on the (National Health Service)."
Restrictions put in place to counter the Omicron surge across Scotland before Christmas are to be lifted, its First Minister Nicola Sturgeon has said.
In her regular statement to the Scottish Parliament, Sturgeon said the data suggested Omicron peaked in Scotland in the first week of January.
The country had "turned the corner on the Omicron wave", she said, adding that remaining measures would be lifted on Monday.