'Malicious returnee' - Mayor must carefully choose his words
Share - WeChat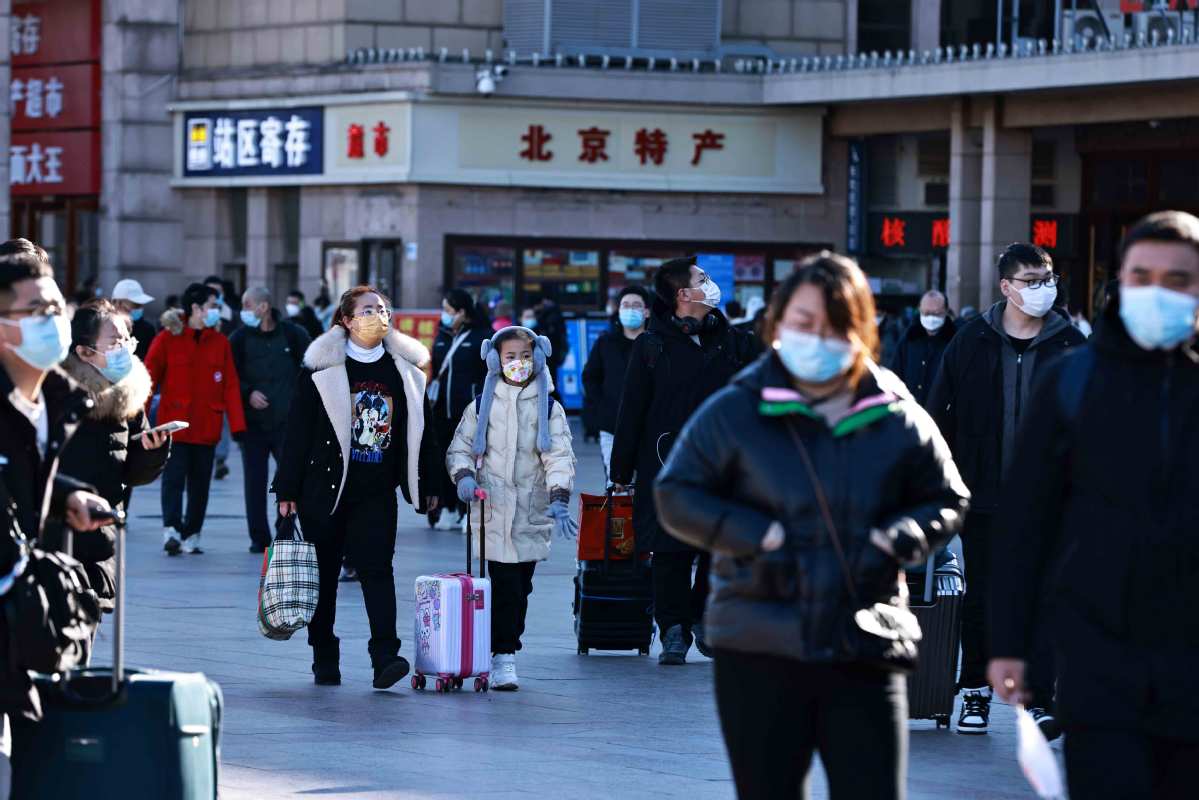 "Anyone returning from a middle- or high-risk region will be detained after quarantine", Dong Hong, mayor of Dancheng county, Henan province was quoted as saying in a video clip that went viral on Thursday.
On the same day, Dong responded to media stating the video was edited and that his other words such as "malicious returnees who insist on going to hometown despite dissuasion" were omitted.
Which only aroused fiercer discussions, as many asked: Who could be a "malicious returnee", as some questioned the phrase might contain discrimination and antagonism.
The mayor's determination to protect the local people from the COVID-19 pandemic might be understandable. Actually, there have long been calls that those in middle- or high-risk areas should avoid travelling outside to prevent the virus from possible spread. The reality is that residents in these areas will find it inconvenient to travel, too, because almost everywhere they go, they will need to quarantine for 14 days.
That's why we say it is correct for the mayor to oppose those in middle- or high-risk regions to travel back to their hometowns. But that does not justify the mayor's words about detention and his invention of the concept "malicious returnee".
Dong is mayor, but his power is limited and he has never been invested with the power to detain anybody. Only the police can do it and they must do it to those breaking the law.
And "malicious returnee" sounds like a contemptuous phrase to refer to people who miss their homes and long to return. It carries a premise that all people in middle- or high-risk regions carry COVID-19 virus and when they go home they mean to spread it. That's a guess based on malicious intentions.
In one word, Dong might intend to protect the local people from the virus, but he chose a rather nasty way of expressing his thoughts. Some said that he uttered the words in a private meeting of the local government. He should be cautious in using his words.
Exactly in Luyi county neighboring Dancheng, the local government released a video that also went viral online, which sincerely shared the difficulties of 300 medical staff members checking over 300,000 residents and praised the contributions and cooperation of all returnees. They have a very good slogan that's even more impressive: "Every step towards home is worth celebrating, while every pair of hands working to fight the virus is worth cherishing."
Maybe Mayor Dong can learn some art of public communications from his colleagues in this neighboring county.
Follow the writer on Twitter: @zzxang86
Most Viewed in 24 Hours
China Views