US urged to remove groundless sanctions
By MO JINGXI | CHINA DAILY | Updated: 2022-01-22 08:01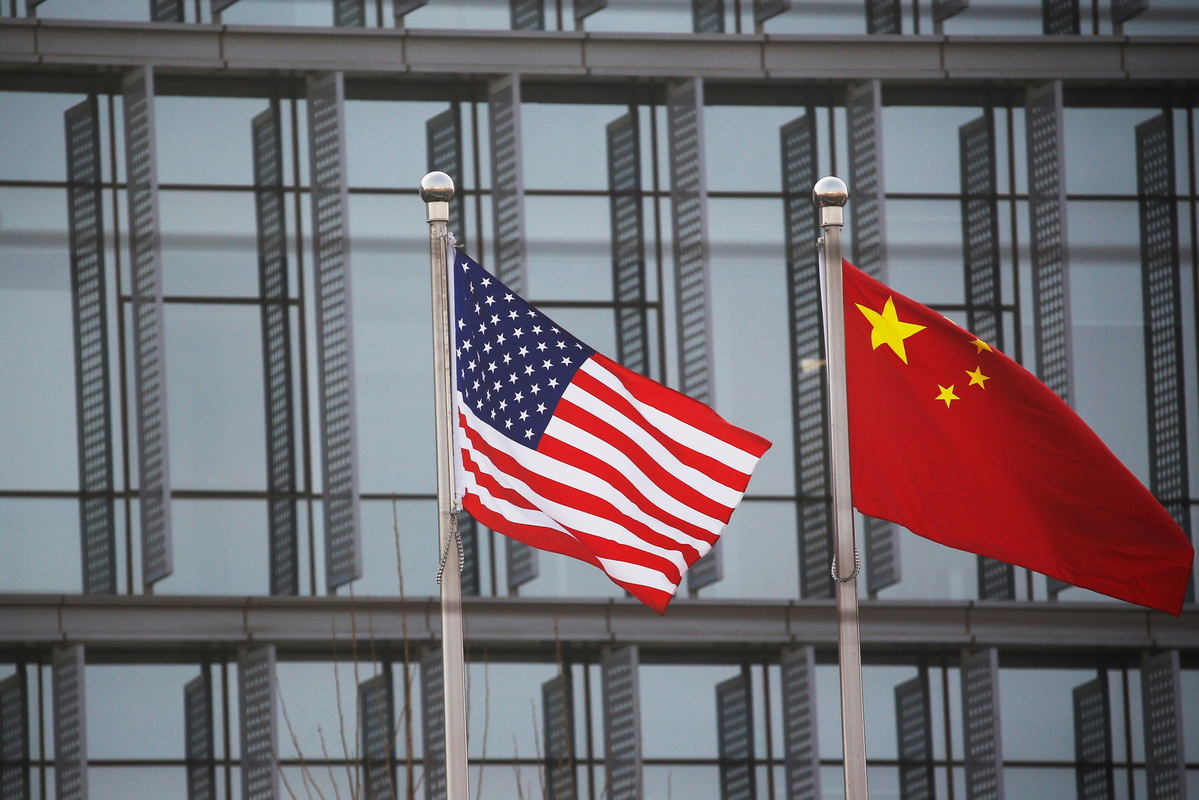 China on Friday asked the United States to revoke its fresh sanctions on three Chinese entities for so-called missile proliferation pursuant to its domestic legislation, saying that China reserves the right to take further action.
"Out of political motives, the US side has been suppressing and sanctioning Chinese companies by using all kinds of excuses. This is typical bullying. We strongly reject this," Foreign Ministry spokesman Zhao Lijian said at a regular news briefing in Beijing.
The remarks came after the Federal Register, a daily journal of US federal government activity, published a document showing that the US government decided to impose sanctions on three Chinese companies on Friday local time.
The three entities are two academies of China Aerospace Science and Technology Corp, as well as Poly Technologies Inc.
"China imposes strict export controls on missiles, relevant items and technologies in accordance with the country's nonproliferation policies, laws and regulations," Zhao said, adding that the Chinese government firmly opposes the proliferation of weapons of mass destruction and vehicles to deliver them.
The spokesman said that China's normal cooperation with relevant countries does not violate any international laws and does not involve the proliferation of weapons of mass destruction.
He said that the US is in no position to point fingers at other countries' normal military trading activity and cooperation given that the US itself is overtly practicing double standards in terms of nonproliferation.
The US not only emboldens and supports its allies to develop relevant technologies with regard to missiles, but also plans to sell Tomahawk cruise missiles-that can fly 2,500 kilometers and carry nuclear warheads-to Australia, Zhao said.
"We ask the US to immediately correct its mistake, revoke relevant sanction decisions and stop suppressing Chinese companies or smearing China," he said.
At Friday's news briefing, the spokesman also urged Lithuania to demonstrate its sincerity with concrete actions if it really wants to improve Sino-Lithuanian ties damaged by its decision to allow Taiwan to establish a "representative office" in the country.
It was reported that Lithuanian President Gitanas Nauseda had asked the country's foreign ministry to present a plan on how to de-escalate tensions between Vilnius and Beijing.
Zhao said the crux of the problems in China-Lithuania relations lies in wrong decisions and actions taken by the Lithuanian government, which hurt China's core interests and violated the basic norms governing international relations.
"China's door to communications with Lithuania remains open. If the Lithuanian side hopes to improve the current situation, then it should show its sincerity and take practical actions," he said.
In November, China downgraded the two countries' diplomatic relations to the charge d'affaires level after the Baltic nation allowed the Taiwan authorities to set up a "representative office" in disregard of China's solemn representations.