Upgraded combat drone completes maiden flight
Share - WeChat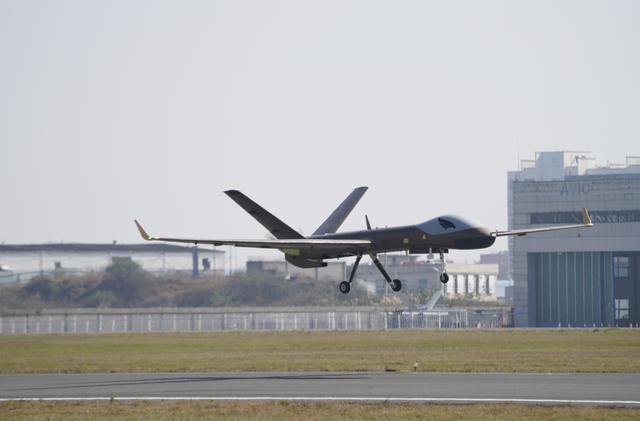 The newest member of China's Wing Loong unmanned aircraft family, the Wing Loong 1E, has completed its maiden flight, Aviation Industry Corp of China announced on Saturday.
The test flight took place on Tuesday at an undisclosed airport and lasted 22 minutes, AVIC, the nation's leading aircraft manufacturer, said in a statement that did not give further details of the test.
The Wing Loong 1E is a large multifunctional drone made from composite materials, it said. Developed by the AVIC Chengdu Unmanned Aerial Vehicle System, an AVIC subsidiary in the capital of southwestern China's Sichuan province, it is designed to compete with the United States' MQ-1C Gray Eagle, AVIC said.
The MQ-1C Gray Eagle is a medium-altitude, long-endurance unmanned aircraft developed by General Atomics Aeronautical Systems for the US Army.
Based on the operationally proven Wing Loong-series drones, the new model features an optimized airframe design and stronger capabilities, said Tang Yong, chief designer of the Wing Loong 1E.
Wu Peixin, an aviation industry observer in Beijing, said that because the new drone's body, wings and tails are made from composite materials, it must be lighter and more durable than its predecessors.
"Considering the AVIC statement saying the Wing Loong 1E is meant to compete with the MQ-1C, the type is apparently designed for export purposes and should have better capabilities than previous Wing Loong drones such as a longer flight range and easier controls," he said.