Lucky primary students get their skates on
Share - WeChat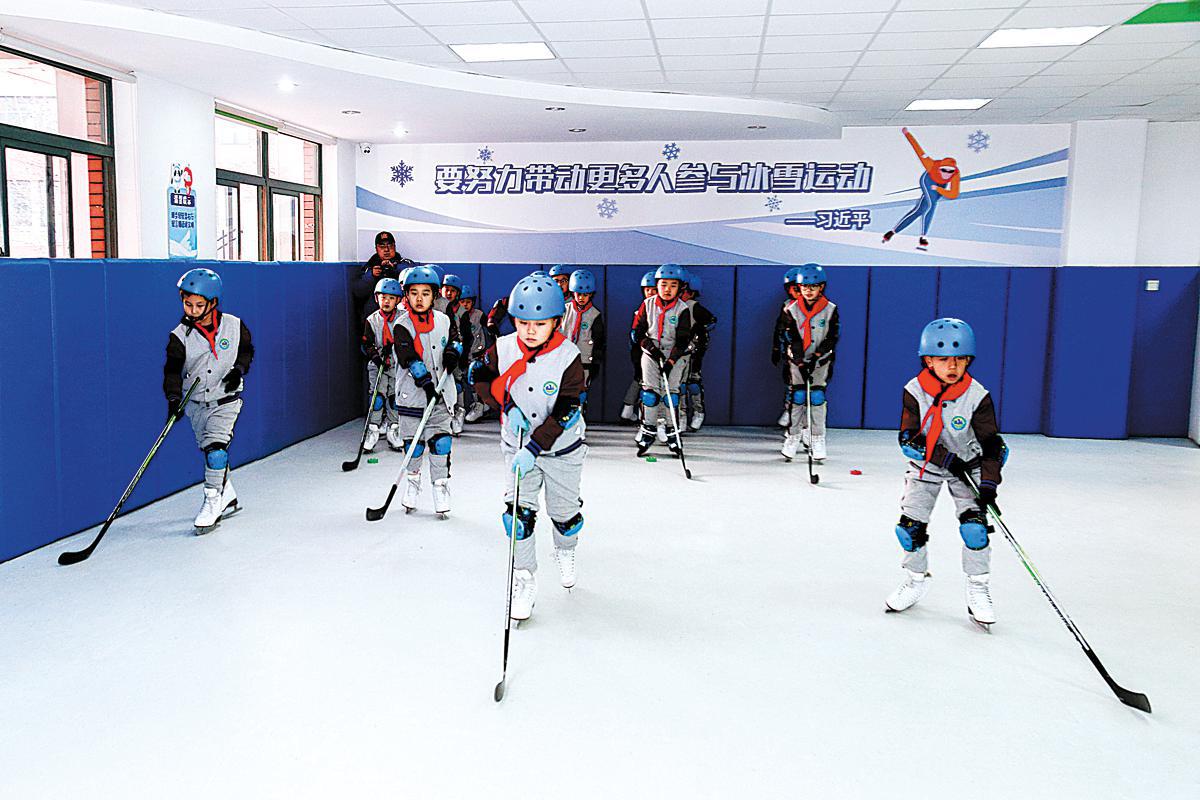 Select handful of schools in Qingdao have heavily invested in winter sports to encourage interest in Olympic Games
Qu Yifan is a 10-year-old figure skater from Qingdao, Shandong province. She started figure skating when she was 5 and has done well in a number of competitions in the last three years.
Her father Qu Zhiyong, said he believes children today have greater opportunities to participate in winter sports and that they seem to enjoy them very much.
"Ice rinks were rare when my daughter began skating. But now, even schools have artificial rinks," he said, adding that the Beijing 2022 Olympic Winter Games has ignited the city's enthusiasm for winter sports.
Qu Yifan is also looking forward to the upcoming Games and said that she expects wonderful performances from athletes from across the world.
"I hope that one day I can join Team China and take part in the Olympics," she said.
Many young people in Qingdao have become zealous winter sports fans thanks to efforts made by the city's educators to boost winter sports and Olympic culture in schools in recent years.
The Qingdao Jilong Road Primary School in Shinan district arranges one-hour skating lessons every week for its second- and third-grade students. The lessons, in which students receive in-person professional guidance from national-level athletes at the school's first-class facilities, are open to 18 classes.