2022 Olympics hailed by global party leaders
Share - WeChat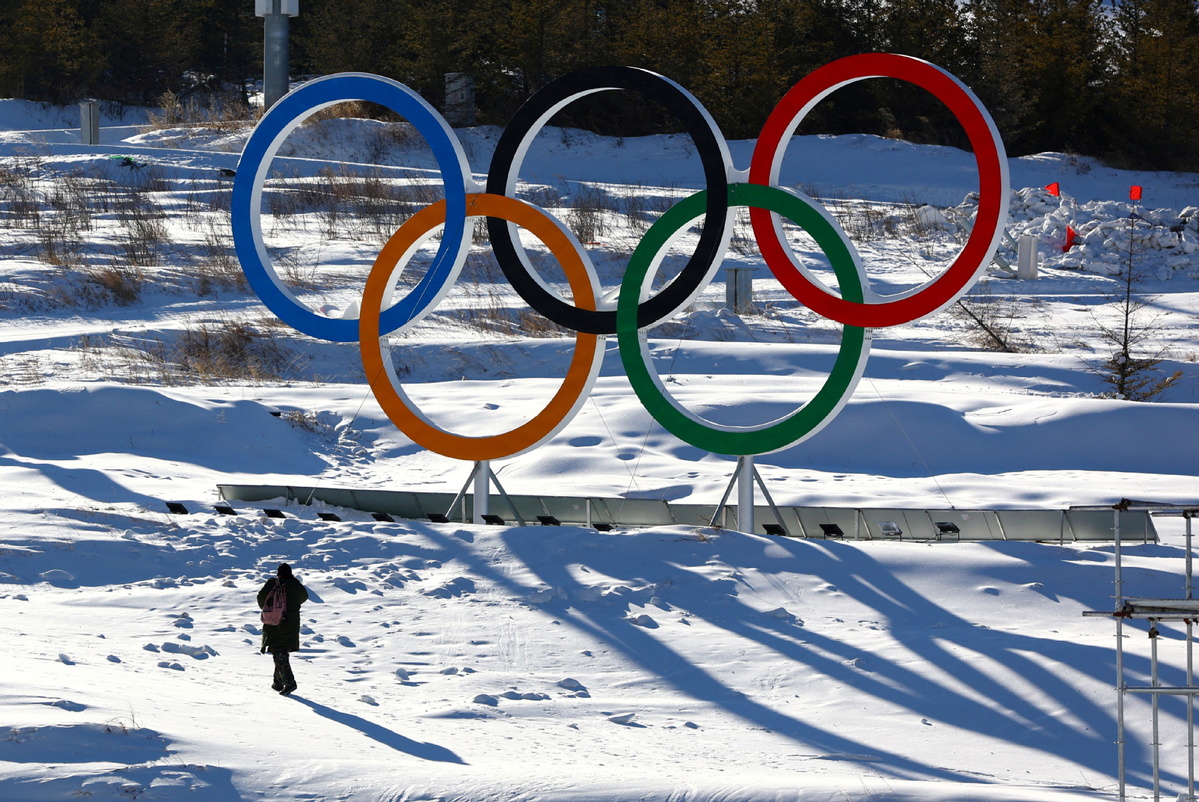 Events seen as important platform for promoting friendship and solidarity
Global political party leaders hailed Beijing on Monday for delivering on its pledges in holding the 2022 Winter Olympic Games, saying it showed China's responsibility as a major country and wishing the complete success of the upcoming event.
They made the remarks at a virtual consultation conference that was held by the International Department of the Communist Party of China Central Committee on Monday.
It is "a remarkable achievement and a success for the Communist Party of China, the Chinese government and its people", especially since the Games come amid the COVID-19 pandemic, said Mushahid Hussain Syed, chairman of the Senate Defence Committee of Pakistan and Pakistan-China Institute.
China has fully delivered on the commitments it made when it submitted its bid in 2015 to hold the Games, he said.
Hussain recalled that he was at the 2008 Summer Olympic Games and was impressed by the "organization, discipline and effectiveness" shown by China's government and people. He said he believes that superb and efficient organization would also be demonstrated in the Winter Games, which will open on Feb 4.
Noting that the Games coincide with the Chinese zodiac's Year of the Tiger, he said the tiger symbolizes strength, resilience and robustness, which are also good characteristics of the Chinese people.
He said he hoped that guests from other countries could experience the Chinese people's friendship and hospitality during their stay in Beijing.
"The Games bring people together for a common purpose, and it is an excellent demonstration of the Olympic spirit," he said, adding that the Games are an important platform for promoting friendship and solidarity.
Ananda Pokharel, a member of the Political Bureau of the Central Committee of the Communist Party of Nepal, lauded China for honoring its commitment to deliver Olympic Games with a "green, inclusive, open and clean" approach.
Equipped with high technology, the Olympic venues are powered by 100 percent green energy, which fully embodies the green concept that China proposed, he said.
Siew Fook Chan, a member of the People's Justice Party and president of the Malaysia-China Twin Park Trading and Investment Association, said China has done very well in pandemic prevention and control, which has increased the sense of safety of athletes and other participants in the Games.
He added that sports provide a good way for mutual learning and exchanges among different civilizations.
With Chinese Lunar New Year approaching, he said he hoped that foreign athletes could feel the exciting atmosphere of Spring Festival and the passion of Chinese civilization.
Leaders of political parties at the meeting also voiced their opposition to politicizing the Games to demonize China for geopolitical reasons. The attempts in this regard of a handful of countries run counter to the Olympic spirit and don't represent the majority of the international community, they said.