Virus fears deal blow to overseas buying agents
By LUO WANGSHU | CHINA DAILY | Updated: 2022-01-25 08:59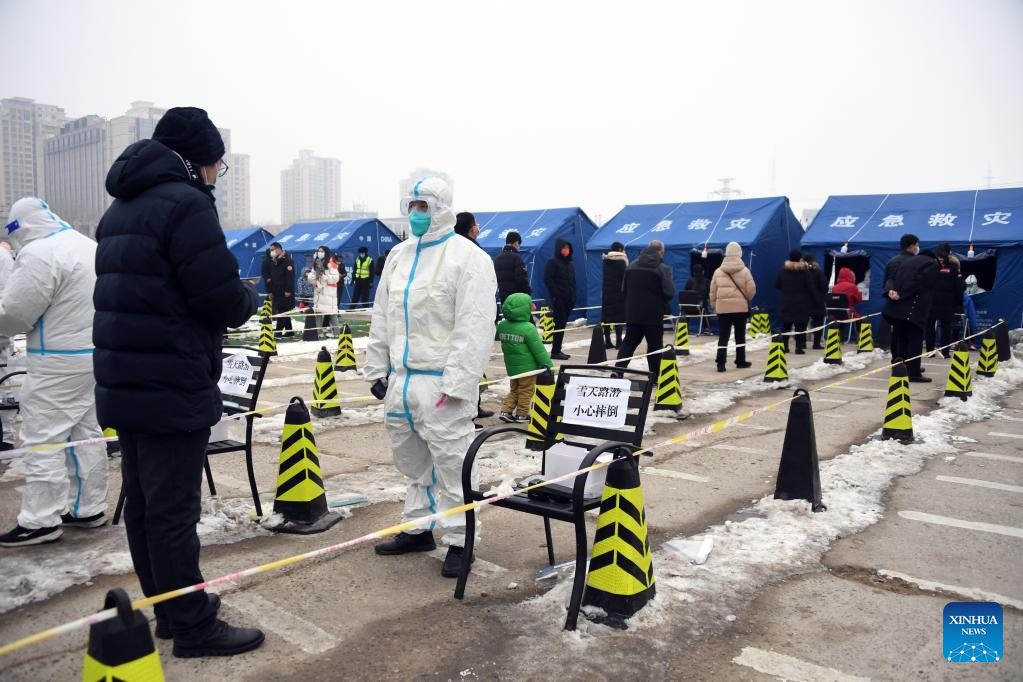 A customer in Tianjin canceled an order with a purchasing agent based in Australia a few days ago, the agent said, because of fears that the delivery of a parcel from overseas would cause their health code to turn from green to yellow.
The agent, surnamed Wei, buys products in Sydney for customers in China, including baby formula and cosmetics, and arranges their delivery.
Chinese people need a green health code during the COVID-19 pandemic to be able to enter grocery stores, restaurants or other venues.
China has been tightening its international parcel policies after some recent cases of the Omicron variant of COVID-19 linked to deliveries from overseas.
A Beijing resident and a person from Shenzhen, Guangdong province, who were infected with the Omicron variant this month were both found to have come into contact with parcels from overseas.
The Beijing municipal government has asked recipients of international parcels who have had symptoms such as fever or cough in the past 14 days to go to hospitals and report their health status. They are also required to undergo nucleic acid tests.
Guangdong's provincial government told the industry regulator to monitor the entire process of disinfection of international packages and put stickers on disinfected parcels. Some places in Guangdong, such as Shenzhen, also require the recipients of international parcels to complete a nucleic acid test within three days, otherwise their health code will turn yellow.
Post bureaus in many provinces and municipalities, including Beijing, Tianjin and the provinces of Shandong, Guangdong and Jiangxi, have strengthened the inspection of international parcels, including requiring companies to carry out more disinfections and encouraging the vaccination of staff members.
Parcel delivery companies have adopted strict disinfection rules for international parcels.
China has also ramped up control measures over imported cold-chain food and farm produce to prevent the spread of COVID-19 through entry points, a customs official said on Monday.
Ni Yuefeng, head of the General Administration of Customs, said the country will "strictly monitor and test imported cold-chain food, agricultural products and high-risk noncold-chain container goods."
Companies involved in cargo that tests positive for novel coronavirus will face restrictive measures, including suspension of their import business, Ni said.
Customs found 550 positive specimens through random inspections of cold-chain food and farm produce last year, canceled or suspended the import qualifications of 884 companies, and supervised preventative disinfection of 1.15 million metric tons of goods.
Yue Qinghua, from e-commerce company JD, said it has a source tracking platform for cold-chain items.
Customers purchasing cold-chain food from JD can trace the tracking number to discover information such as the product's source, date of production and disinfection status, he said.
The company reviews credentials, including disinfection certificates and nucleic acid tests, before allowing the products to enter storage, where thorough disinfection is carried out.
SF Express, a parcel delivery company, said it has complied with pandemic control measures introduced by authorities such as airport and customs administrations, including disinfecting parcel delivery stations, transfer hubs, storage areas and vehicles.
It disinfects vehicles, parcels, equipment and the grounds of its yards twice a day.
Pang Xinghuo, deputy director of the Beijing Municipal Center for Disease Control and Prevention, reminded residents to reduce the frequency of buying things from high-risk overseas areas and to wear gloves when handling mail and parcels from abroad.
Chen Xiaoyou, deputy head of Beijing Ditan Hospital, said recipients should wear gloves when opening parcels, especially cold-chain food from high-risk overseas areas.
He also reminded recipients to disinfect the wrappings of parcels before opening them.