Children enjoy free ski boom
Share - WeChat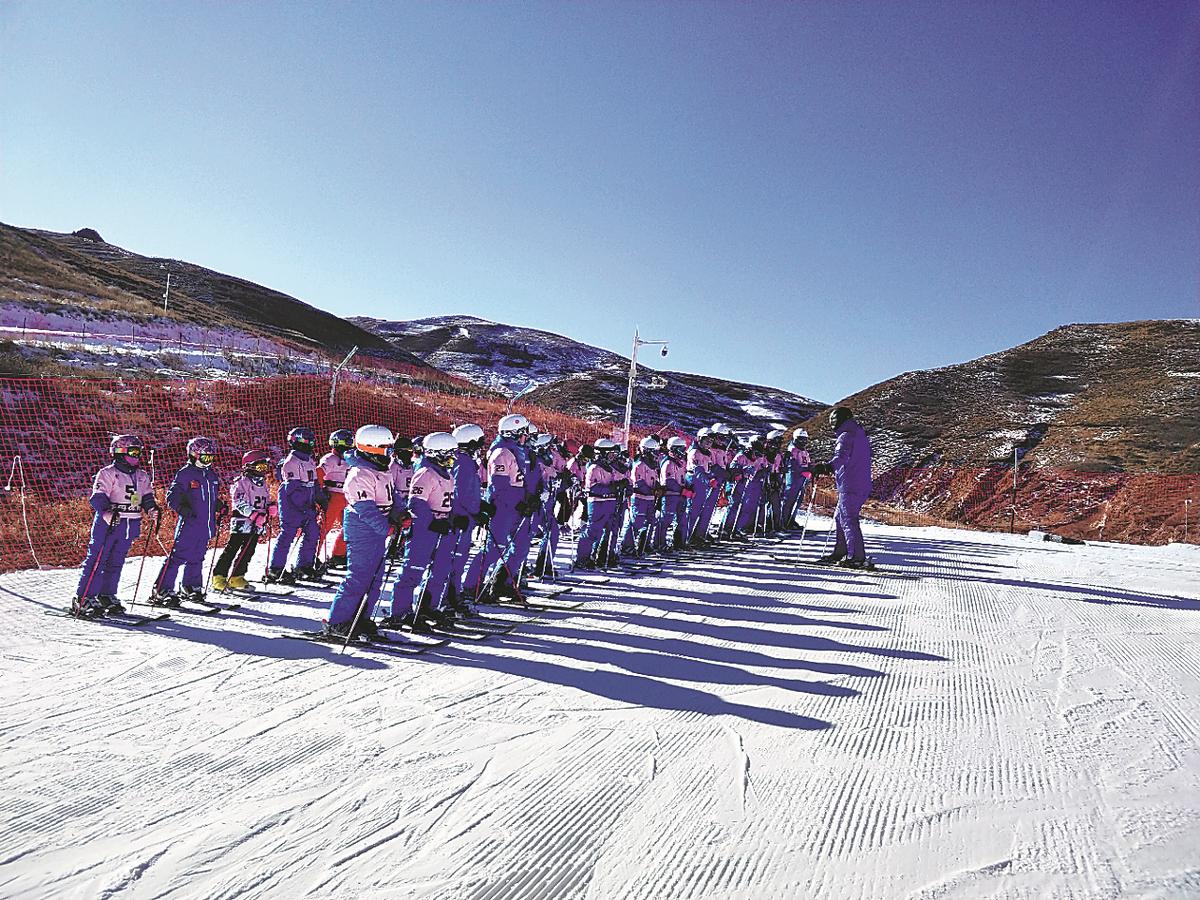 Region has invested in resorts, training to encourage new generation of skiers
Huang Quangui loves to ski. The ski instructor has been teaching people of all ages in several different cities in the north of the country for the past two decades.
In 2019, with the opening of the Daihai International Ski Resort in Liangcheng county in Ulaanqab, Inner Mongolia autonomous region, Huang began teaching school-age children how to ski, something of which he is proud.
"I want them to feel the joy of skiing. They are all in their teens, and I will be really happy if they are able to join the national team as professional skiers in the future," he said.
The climate is ideal. Winter temperatures in Liangcheng, which has a population of 230,000 and is located toward the southern half of Inner Mongolia, average between 0 and-10 C.
As part of an effort to popularize winter sports among youth, the regional government decided to build a ski resort to expand the pool of professional skiers in the region.
"The Daihai International Ski Resort project started in 2017, and in November 2019, we started an amateur ski team at the Liangcheng Sports School," said Zhang Qiaosheng, principal of the school.
It has 50 members-the youngest is 8 and the oldest is 13. "The project is sponsored by the regional government, so children can learn for free. So far, five team members have been selected for the regional team and have gone on to become professional athletes," Zhang said.
Lying at an altitude of 2,100 meters, the ski resort, which opened to the public in 2018, has 12 slopes, including one mogul. It covers 400,000 square meters and has runs totaling 14 kilometers.
"Over the past three years, we've gained recognition from parents, and more are willing to let their children join our school," Zhang said.