Rule changes ease burden on parents
Share - WeChat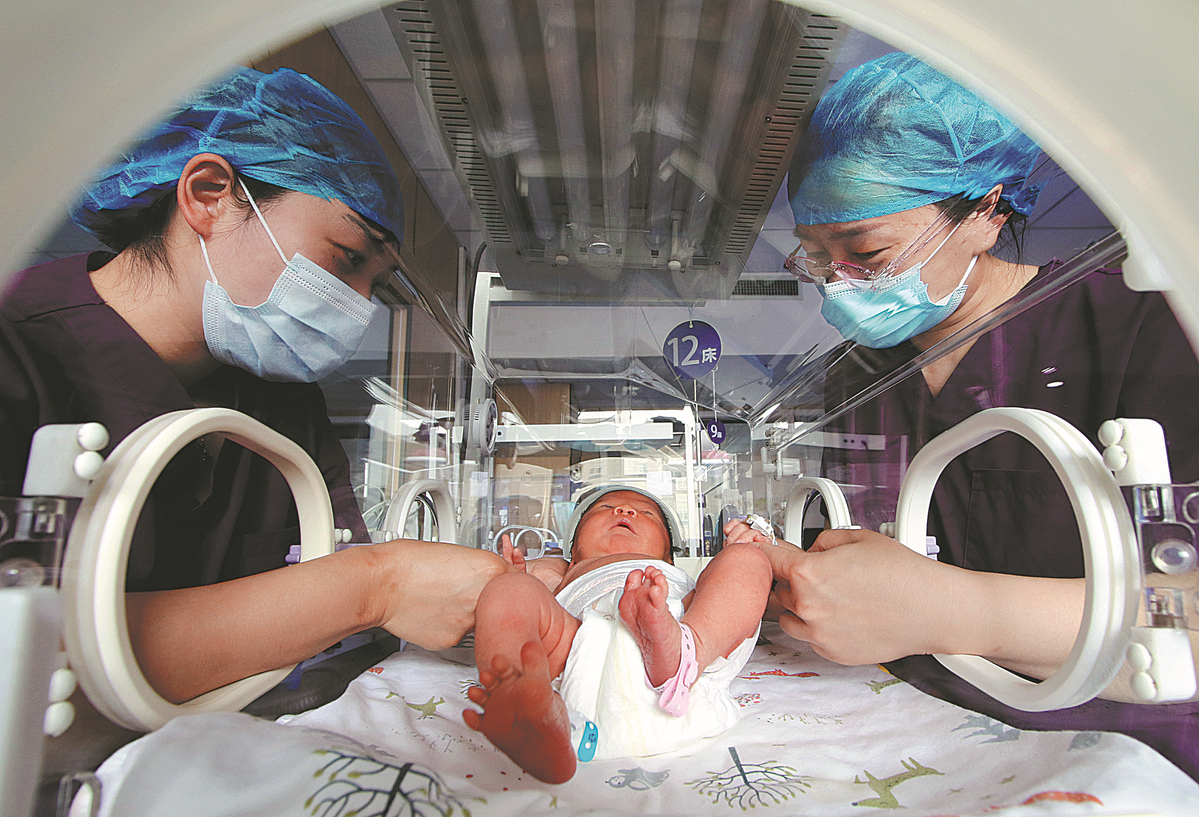 More leave, allowances and tax breaks are part of revised maternity regulations. Wang Xiaoyu reports.
When she heard that her maternity leave would be extended by one month in late November, Tang Xiaoyu, who has a 5-month-old baby, said the news made her "as happy as winning the lottery".
"I was just preparing to go back to work the following week," she said. "The new policy meant that I was able to rest at home and take care of my baby myself for another 30 days."
The 32-year-old works in the human resources department of an internet company in Beijing. Previously, new mothers like her were usually entitled to 128 days of paid maternity leave.
On Nov 26, lawmakers in Beijing passed the city's revised family planning and population regulations. One of the highlights was that maternity leave would be extended by 30 days.
Moreover, new mothers can now take additional maternity leave of one to three months if their employer agrees, and both mother and father can have five days of child care leave every year until their child reaches the age of 3.
"I read about the new policy in the news, but I did not expect it to take effect so quickly," Tang said.