Photographer captures spirit of family
Share - WeChat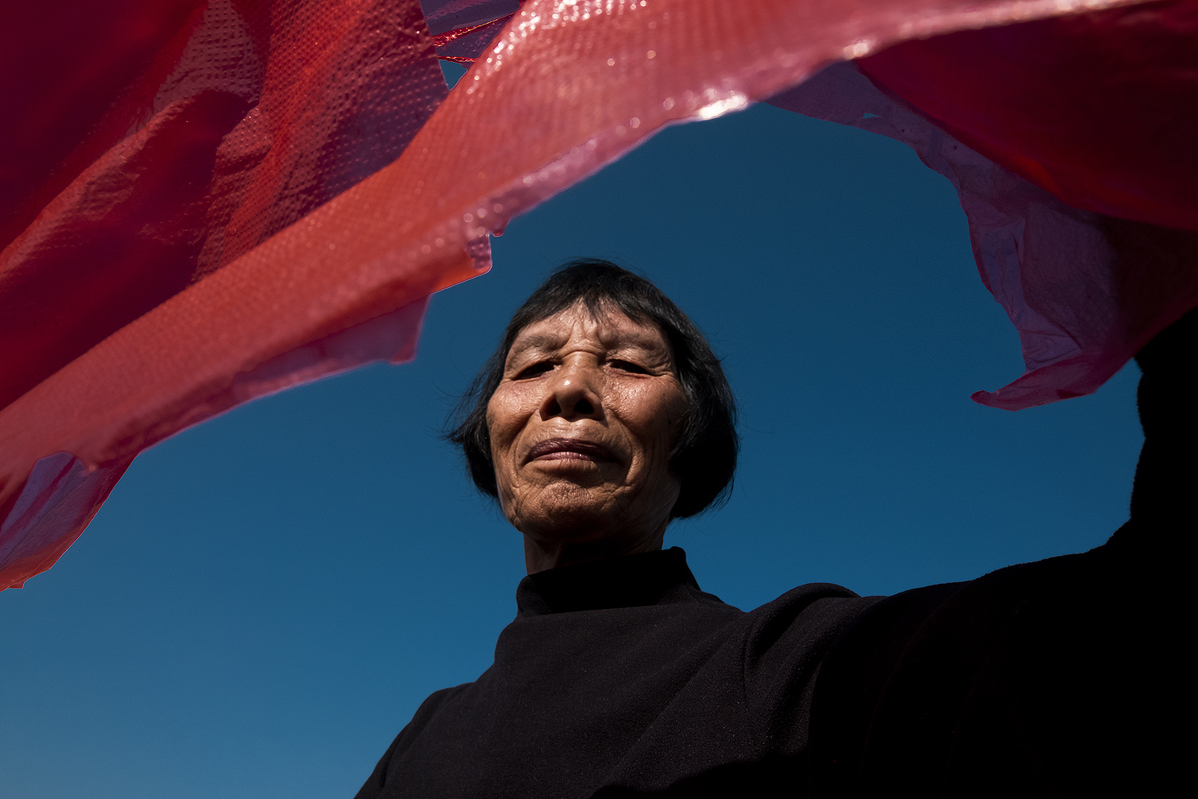 A photo of a woman in a red sweater under a blue sky was widely praised on Douyin, the Chinese version of TikTok.
The photographer is Li Qihang, a 24-year-old man from Zhaoqing, Guangdong province. The woman in the photo is his grandmother.
A freelance photographer, Li's Douyin account displays a lot of his photography. In these examples, the grandmother is working around the farm or simply posing.
Comments on the videos range widely: "Grandma looks like a super model", or "The hat seems to worth several thousand yuan".
"The set of grandma in red under the blue sky is my favorite," Li said. "It also captures my best wishes to my grandmother. The shooting process was smooth and grandmother is very relaxed. She enjoyed it a lot."
Li now has more than 730,000 subscribers on Douyin.
"I fell in love with photography while in high school," he said. "The first camera I had was a Casio my parents bought for me. I used to record the daily life of my grandmother. The more recent fashion photos were taken after I found it fits my style."
Li lived with his grandmother before going to primary school. "I used to see the moments when she hunched as she did farm work. And I treasure the moments in her company," Li said. "Grandmother has little knowledge about short video, but she supports things I like and want to do."
Li majored in sports at a university in Zhuhai, Guangdong province. He said he spent a lot of time traveling, reading, and taking pictures during that time. He now has a studio in his hometown.
It was worth it spending my youth with family, Li said.