Xi calls for China-Central Asia community with shared future
Share - WeChat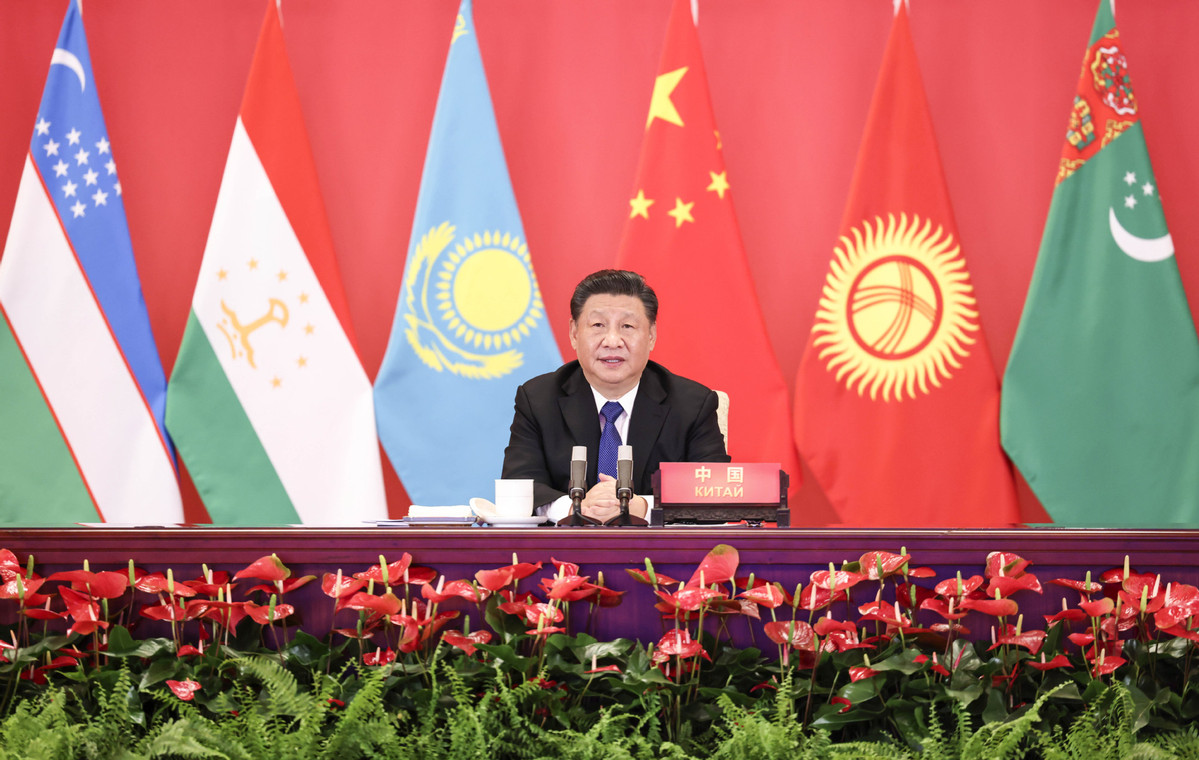 He chairs summit to celebrate 30 years of diplomatic ties with five countries
President Xi Jinping called on Tuesday for building an even closer China-Central Asia community with a shared future in order to promote the countries' high-quality development, the region's prosperity and stability, as well as global peace and development.
Xi made the remarks while chairing a virtual summit in Beijing to commemorate the 30th anniversary of the establishment of diplomatic relations between China and five Central Asian countries.
The heads of state of Kazakhstan, Kyrgyzstan, Tajikistan, Turkmenistan and Uzbekistan participated in the meeting. While hailing their countries' ties with China, the leaders said they eagerly look forward to attending the opening ceremony of the 2022 Beijing Winter Olympics, which will open on Feb 4, and they wished the Games great success.
Reviewing the development of ties between China and the five Central Asian countries over the past 30 years, Xi said the key to successful cooperation between China and the five countries is "mutual respect, good neighborliness and friendship, solidarity, and mutual benefit".
He stressed that no matter how the international landscape may evolve or how developed China may become, the nation will always remain "a good neighbor, a good partner, a good friend, and a good brother" that Central Asian countries can trust and count on.
China will continue to firmly support the Central Asian countries in following development paths tailored to their national realities, firmly support them in safeguarding sovereignty, independence and territorial integrity, in pursuing national revitalization and greater strength through unity, and in playing a bigger role on the world stage, he added.
He underlined the need for China and the Central Asian countries to enhance their good-neighborly friendship, build a cooperation belt for high-quality development, strengthen the protective shield that safeguards peace and forge stronger people-to-people bonds.