US state coffers overflowing with cash
By MAY ZHOU in Houston | chinadaily.com.cn | Updated: 2022-01-26 10:46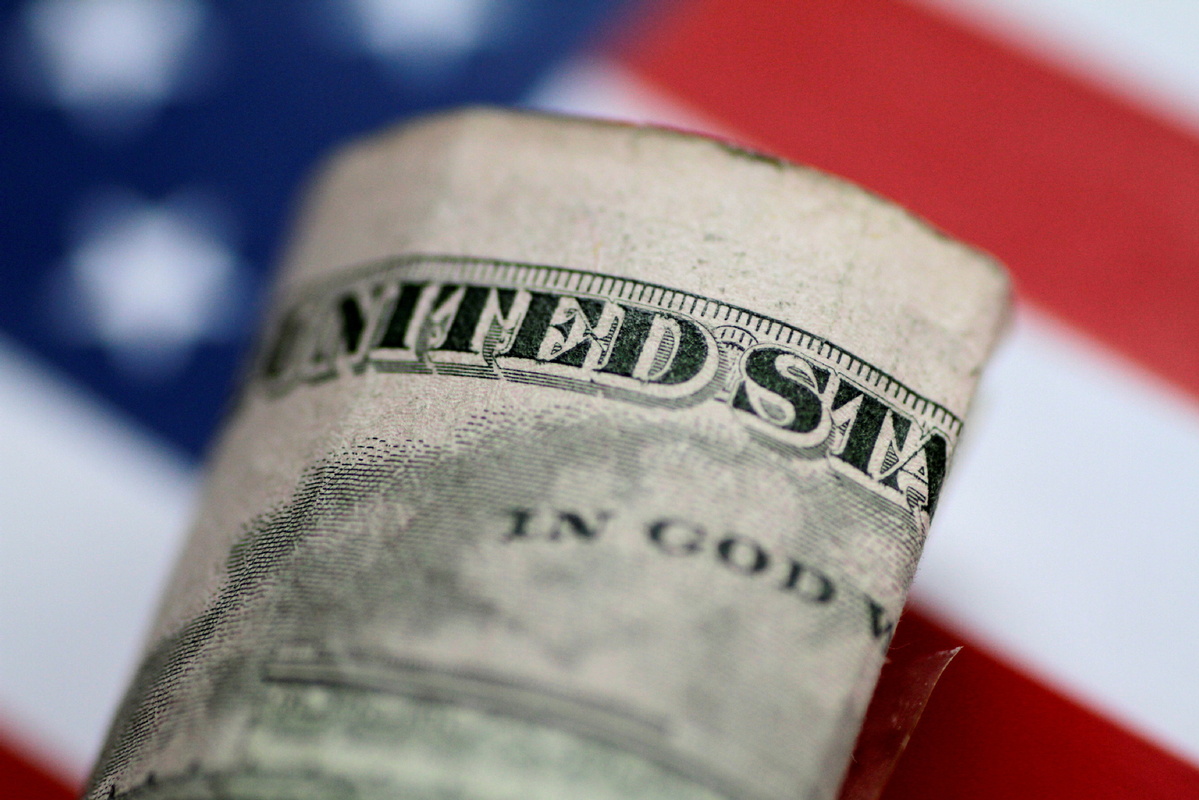 While consumer price inflation approaches a 40-year high in the United States, state governments are flush with cash.
In 2020, Texas state Comptroller Glenn Hegar estimated that at the end of the 2021 fiscal year, the state would have a $4.6 billion shortfall. Instead, Texas ended 2021 with a $5 billion surplus.
Now Hegar is projecting that more than $24 billion will be left over at the end of the 2022-23 fiscal year.
And in Colorado, the state government is also having a rare opportunity to find out how to spend some extra money. The state received $3.3 billion of unexpected and additional state tax revenue, plus $2.6 billion in unspent federal COVID-19 relief funds.
Texas, Colorado and many other states are rolling in cash. The extra money came in part from an unexpected rise in state tax revenues and from federal stimulus measures that put a lot of additional money into the economy and directly boosted personal income.
According to a survey of states by the National Association of State Budget Officers, 47 states reported their fiscal 2021 general fund revenue collections came in above original budget projections, growing 14.5 percent over fiscal 2020 levels.
Rainy-day fund balances reached a new record level of nearly $113 billion in fiscal 2021, with 35 states reporting increases, the survey found.
In New York, Governor Kathy Hochul unveiled a $216.3 billion budget proposal as a "once-in-a-generation opportunity" to spur the state's recovery and predicted that the state could maintain a balanced budget well into 2027.
In contrast, New York's 2019 budget was $175 billion, with a $6 billion deficit.
In January, California Governor Gavin Newson announced a state budget of $286.4 billion for fiscal year 2022-23, with a surplus of $31 billion.
California's budget for 2019-20 was $215 billion, with a $12.4 billion deficit.
Both California and New York, where state income taxes are being collected, benefited tremendously from payments by their richest residents, who raked in large sums of money from the stock market and other investments during the pandemic.
In addition, the pandemic's effects on economic activity largely curtailed consumption of services that most states don't tax, while consumption of goods, which are taxed, was much less affected.
Federal relief funds to states for the coronavirus means, for example, that New York will receive $23 billion over four years, and California is to receive $26 billion.
The enacted general fund budgets for states for fiscal 2022 is estimated to increase by $114.5 billion over 2021. The report found that spending was increased for almost all programs, with K-12 education receiving a big boost in some states.
While the states are having windfalls of extra cash, average Americans are paying more for their food and other essential items of living with inflation rate reaching 7 percent in 2021, the highest in 39 years.
Gasoline prices are up 93 cents a gallon in the past year in the US, according to price-tracking website gasbuddy.com. Used-car prices also have soared. The Manheim Used Vehicle Value Index, which tracks prices that dealers pay at auction for used cars, is up 46 percent over the past year.
Goldman Sachs predicted that the high inflation rate might push the Federal Reserve to hike the interest rate four times in 2022. A labor shortage, disrupted supply chains and potentially more COVID-19 variants could present more obstacles for an economic recovery in 2022.