Vanguard vintner
By Alexis Hooi | China Daily | Updated: 2022-01-27 07:24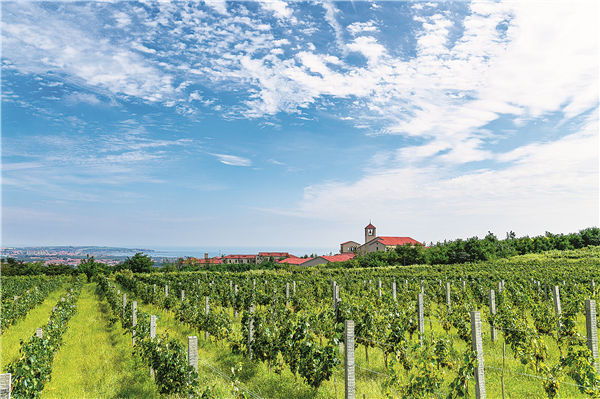 A new-generation entrepreneur behind a boutique vineyard that focuses on quality and social responsibility helps lead charge of domestic winemakers onto the global stage, Alexis Hooi reports.
Chinese winemaker Song Yan says her home and family are at the heart of her work. "It has always been a very simple and personal approach, with responsibility for loved ones in mind," she says.
Song leads Longting Vineyard, one of the winemakers at the vanguard of China's growing global presence in the industry.
At 38, she is one of the youngest founders of a Chinese boutique winery, one with a heavy focus on quality. The mother of three, who likens Longting to her "fourth child", began to build up the vineyard with her husband Wang Wenjing in 2013 after her studies in Australia and work in the industry, where she realized Chinese viniculture had much to offer in competition with imported products.
"We basically wanted to offer fine wines in the country, to show that Chinese winemaking could be convincingly comparable with the best in the world."
Her vineyard has grown to cover 68 hectares in Yantai city of East China's Shandong province, in the scenic coastal winemaking Penglai area-believed to be beautiful enough for Taoist immortals since ancient times. Yantai is the birthplace of modern Chinese winemaking, which began in 1892 when overseas Chinese industrialist Zhang Bishi invested in the latest viniculture technology to tap the area's natural advantages.
The vineyard itself receives about 2,536 hours of sunshine annually, yearly rainfall of 606 millimeters, has an average annual temperature of 11.9 C and enjoys about 218 frost-free days a year. Its soil comprises shallow brown loam covering sandstone. The ocean breeze that blows over the hills also aids production of distinctively coastal wines.