Ridding social media of violence
By ZHANG ZHOUXIANG | Updated: 2022-01-27 07:49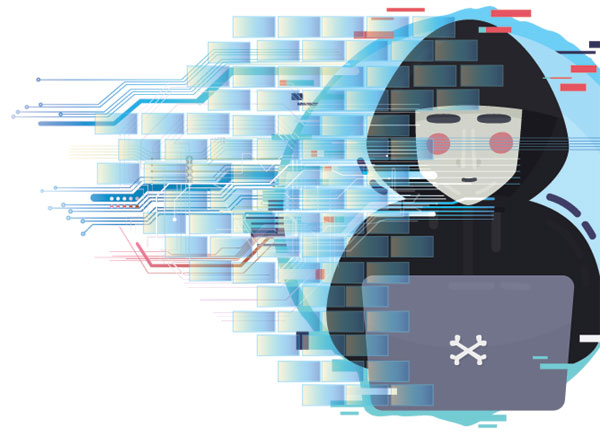 The Cyberspace Administration of China launched a month-long campaign, beginning on Tuesday, to rid social media space of "violence and cut the spread of rumors". The move came a day after 17-year-old Liu Xuezhou killed himself. Liu's ordeal dates back to Dec 6, 2021, when he shared on Sina Weibo micro-blog that his biological parents had sold him soon after his birth. He knew that he was born in Xingtai, Hebei province, between 2004 and 2006, and hoped to meet his biological parents.
By Dec 15, the police in Datong, Shanxi province zeroed in on Liu's biological parents using DNA tests. However, Liu found out that his biological parents were unmarried when he was born and that they had sold him to buy betrothal gifts to marry and had ultimately divorced.
When Liu visited them, they were rather indifferent to him. His mother even blocked him on the WeChat messaging app when he asked for a "home". Liu shared snapshots of the chats, for which he was abused; someone asked him how he got hold of a smartphone while another told him to die.
Liu killed himself on Monday but those pressurizing him to take this extreme step have not been punished. Those engaging in such crimes often go unpunished because it is not easy to collect enough evidence to convict them. Even if the evidence is dug out and presented in court, it is impossible to sue them all, as most of them use fake identities.
Besides, the law alone cannot curb such violence. The channels these culprits use need to be cut. That's why the CAC's latest move is helpful. They plan to shut down a number of social media accounts that are inciting violence and hatred. Hundreds of millions of users are posting questionable content on social media such as WeChat Moments, Douyin and Kuaishou. All of them too need to be regulated.
The campaign will last a month, after which those managing social media platforms themselves need to keep an eye on the information on their platforms.