Signs point to steady recovery of real estate
By ZHENG YIRAN in Shenzhen, Guangdong and LIU ZHIHUA in Beijing | China Daily | Updated: 2022-01-28 09:16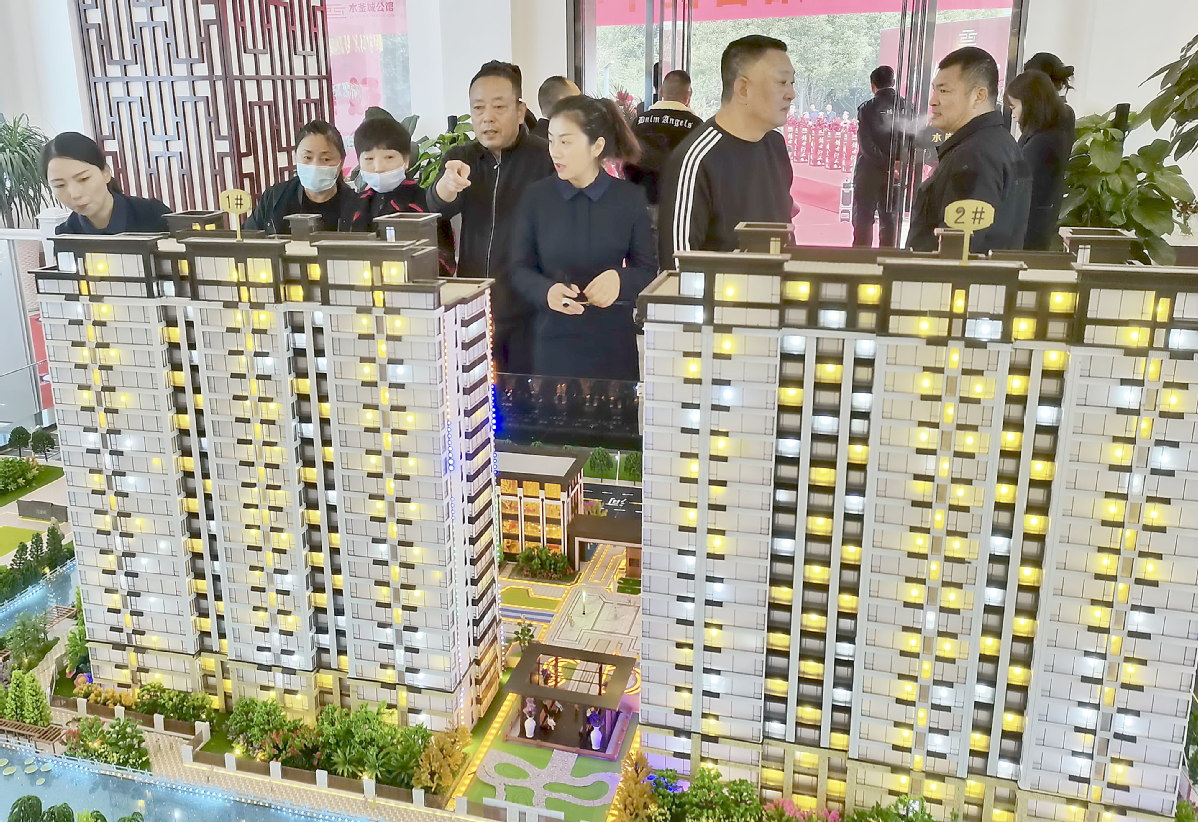 With a series of stabilizing policies launched and enterprises actively taking steps to adjust business structures, China's real estate sector is expected to further develop in a healthier and more sustainable manner, entering a virtuous circle, industry experts said.
The remarks came after recent news signaled the recovery of property investment activity. On Wednesday, major Chinese property developers C&D Real Estate Corp Ltd and China Merchants Shekou Holdings issued merger and acquisition bills to raise 1 billion yuan ($157.3 million) and 1.29 billion yuan, respectively.
On the same day, debt-laden China Evergrande Group issued an announcement on the website of the Hong Kong bourse, saying it aims to come up with a preliminary restructuring proposal within the next six months.
It said the company held a teleconference with its creditors during which it reiterated its position that it will evaluate conditions of the group with a view to formulating a restructuring plan for the protection of the rights of the stakeholders.
To this end, the company is asking its auditor to carry out relevant work, and it will continue to listen closely to the opinions and suggestions of creditors, according to the announcement.
Previously, the property developer failed to fulfill guaranteed obligations, which would possibly accelerate the maturity of its debts at the request of creditors. Shareholders of the company and other investors were reminded to exercise caution when dealing in the securities of the company, said the announcement.
"As a listed company, Evergrande's announcement demonstrated its determination and efforts to be responsible to its stakeholders, as well as to the country's real estate sector. It is the company's obligation to deal with its debt crisis, prevent its investors from seeing losses and stabilize market expectations," said Wang Lina, a researcher at the Institute of Economics of the Chinese Academy of Social Sciences.
"However, it takes time for the group to solve the problem, as risks and debts weren't accumulated in one day," Wang said.
Market insiders said that with the launch of stabilizing policies, the reasonable capital needs of the realty sector are gradually being met, and market expectations are steadily improving, which will help reduce pressure on company funds, improve operational capabilities, ensure the delivery of projects and promote the healthy, sustainable development of China's realty sector.