Li vows actions to attract more foreign experts
By XU WEI | CHINA DAILY | Updated: 2022-01-28 09:25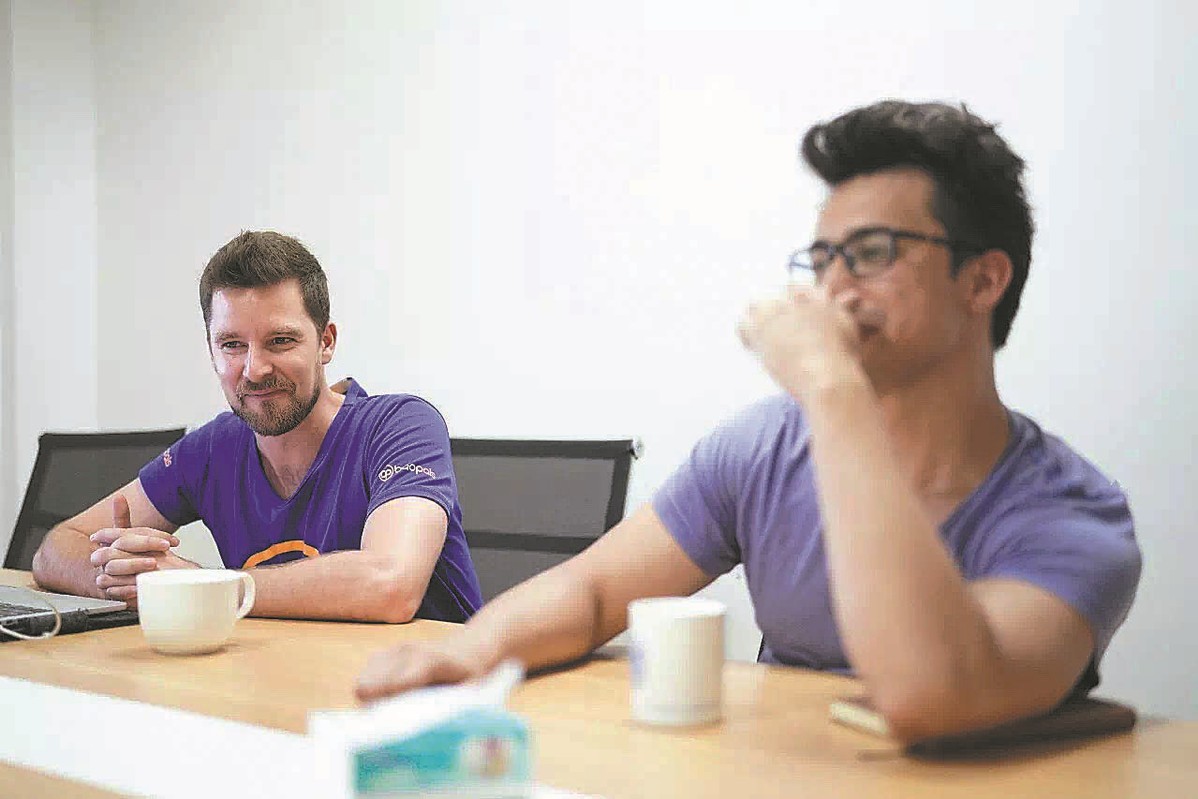 Premier hopes they will help promote international exchanges, cooperation
Premier Li Keqiang has pledged to provide a more welcoming environment for foreign experts working and living in China, saying that the nation will make greater efforts to help expatriates solve their problems.
At a meeting with foreign experts in Beijing on Wednesday, the premier extended festive greetings to foreign experts in China ahead of Spring Festival, which falls on Feb 1 this year, and expressed appreciation for their contributions to China's reform, opening-up and modernization drive.
Li said he hopes foreign experts will give play to their professional expertise to promote international exchanges and cooperation and offer more advice on the work of the Chinese government.
According to China's seventh national census, which polled the nation's population status on Nov 1, 2020, more than 845,000 citizens of foreign countries live in China, and around 585,000 people from the Hong Kong and Macao special administrative regions and Taiwan live on the mainland.
China's actual use of foreign direct investment rose 20.2 percent year-on-year to a record $173.4 billion last year, according to the Ministry of Commerce. Newly established foreign-funded enterprises in 2021 reached 48,000, up by 23.5 percent year-on-year.
With China's economy facing fresh headwinds, Li assured the foreign experts that the government will step up cross-cyclical adjustments to its macro policies and ensure major economic indicators remain within a proper range.
Li pledged to step up tailored macro regulation and to take forceful and effective measures to respond to challenges, stabilize market expectations and lift market confidence.
He also highlighted the need to scale up aid packages for businesses, including a portfolio of tax cuts and fee reductions, to help businesses, especially smaller firms, lower their financing costs.
The government will take multipronged measures to expand effective demand and help struggling and labor-intensive sectors get through their difficulties, he said, adding that China will continue to improve its business climate and help the businesses of various forms of ownership to grow.
Andy Mok, a professor at Beijing Foreign Studies University, who took part in the meeting, said it was heartening for him to hear Li's pledge to offer a more welcoming environment to foreign experts.
"I believe more and more foreigners, especially those working in science and technology, will be interested in coming to China as they learn more about some of the incredible changes and opportunities here," said Mok, who is also a senior research fellow at the Center for China and Globalization, a Beijing-based think tank.