A lasting legacy of ancient wisdom
By Wang Kaihao | China Daily | Updated: 2022-02-04 09:00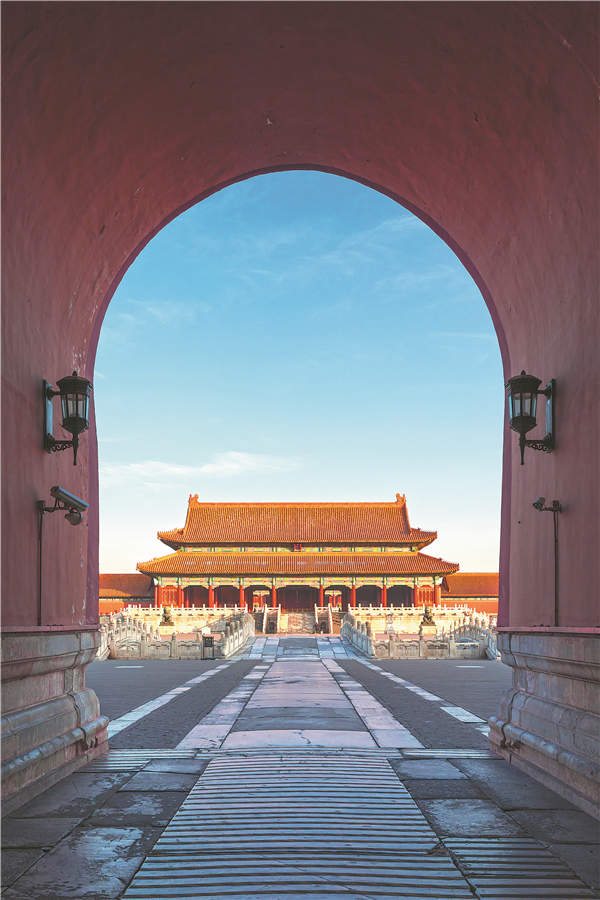 If the millennia during which China built and renovated palaces is viewed as an epic, Beijing's Forbidden City is an awe-inspiring final chapter.
In the heart of Beijing stands a 720,000-square-meter palace complex made of wood and earthen bricks, the largest surviving specimen of its kind in the world. This compound served as the imperial palace from 1420 to 1911, where 24 emperors once lived.
For centuries, the Forbidden City, officially known as the Palace Museum today, has stood in the heart of Beijing and witnessed the rise and fall of dynastic power and the nation's ongoing rejuvenation. It was open to the public in 1925.
The star of this UNESCO World Heritage Site is really its stunning ancient architecture. The 600-year-old Forbidden City must rate as one of the most stupendous relics of history, with more than 800 imperial buildings having been meticulously restored to their former glory. Only about half of these palatial buildings are open to the public, allowing you an insight into the high life led by the descendents on the dragon throne.