Employees reveal salary increases, job preferences in survey
By Tan Xinyu | chinadaily.com.cn | Updated: 2022-01-28 17:30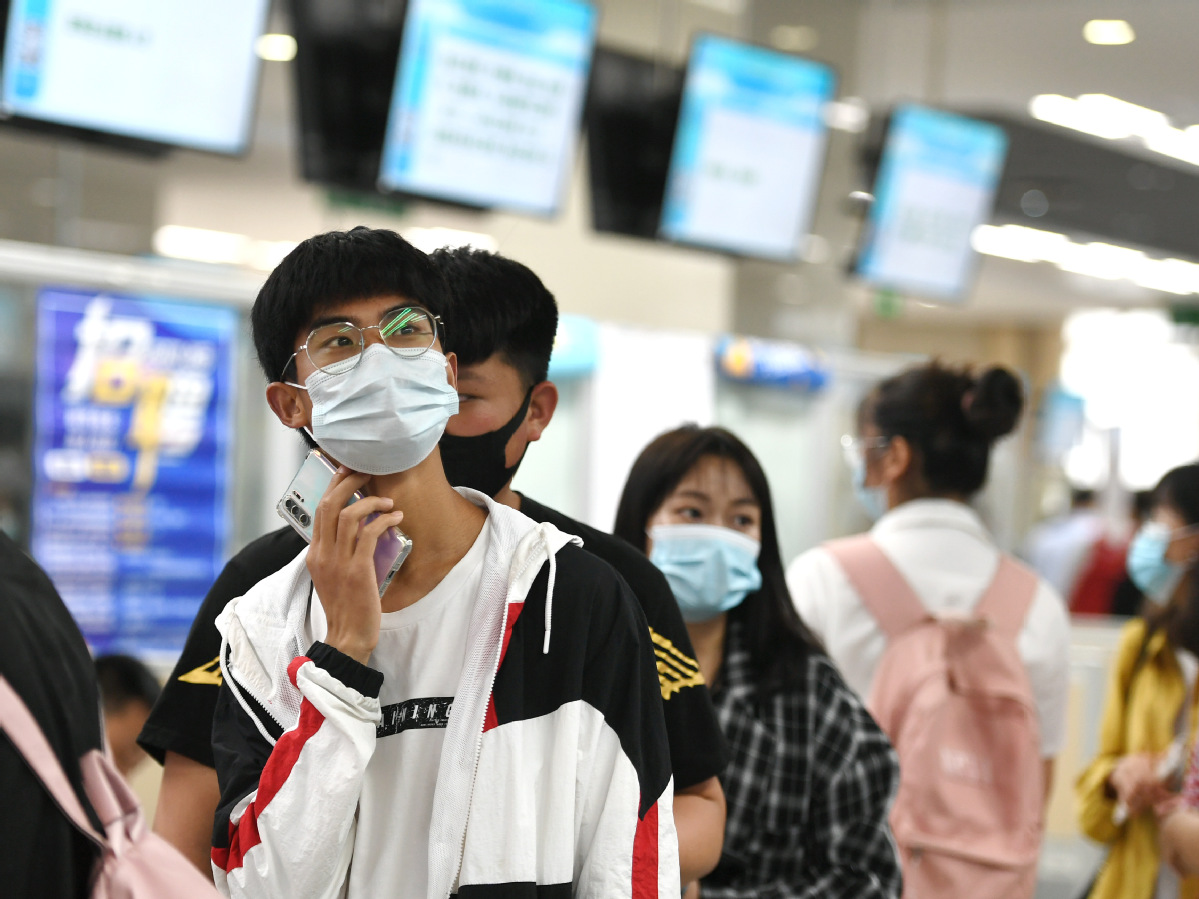 More than 70 percent of employees in China reported their salaries were raised in the past year, though half of these people gained less than 10 percent on their previous level of pay, a survey launched by YiMagazine revealed on Friday.
In 2021, the proportion of those seeing their salaries unchanged or lower are dropping from the previous year, accounting for 15.98 and 13.44 percent respectively according to the survey, which polled 1,546 people working in companies.
The result matched data released by human resources service provider China International Intellectech Corporation. The latter showed the average salary rise in enterprises has slightly increased from 6.3 percent in 2020 to 6.7 percent in 2021, after the rate showed a downward overall trend during the last 10 years.
The modest increase may only be understood as a brief recovery after the shock of the pandemic, YiMagazine reported. CIIC predicted the general salary rise rate will drop to 6.5 percent in 2022. In the future, the possibility of a substantial salary increase is unlikely in most industries.
The magazine quoted Zhou Jing, general manager of CIIC, as saying even if the domestic salary increase is only five to six percent in the future, this ratio is not low compared with developed countries, where salary rise rates generally fall within two to three percent.
As the survey showed, 32.99 percent of participants said their employers optimized the company's structure or sacked staff in 2021, while 25.61 percent said the company tightened staff and stopped recruiting. Participants generally believed impact from the economic environment, the company's unreasonable business expansion or operation and cost control are three fundamental reasons for layoffs.
As for 2022, 43.14 percent of participants expected their salaries to increase a bit, and 40.94 percent thought maintaining the status quo is enough.
However, semiconductors, medicine, new energy and other related industries were highlighted in the past year. According to the salary survey data released by recruiting website 51job, electronic technology, semiconductor and integrated circuit sectors rank among the top five in salary increases in the three quarters of 2021.
The focus of traditional industries is on digital and intelligent transformation, trying to replace manpower with robots to increase production efficiency and reduce labor costs.
Apart from high salary and industry prospects, job stability became the third decisive factor when people looked for a job in 2021, the survey showed.
Foreign-funded and joint ventures are still prime targets of job-hoppers, followed by State-owned enterprises. The CIIC data showed the salary rise rate in private enterprises is higher than that of other enterprises, but private enterprises have withdrawn from the top three for career choice, according to the survey.