Environmental protection remains a top priority
Share - WeChat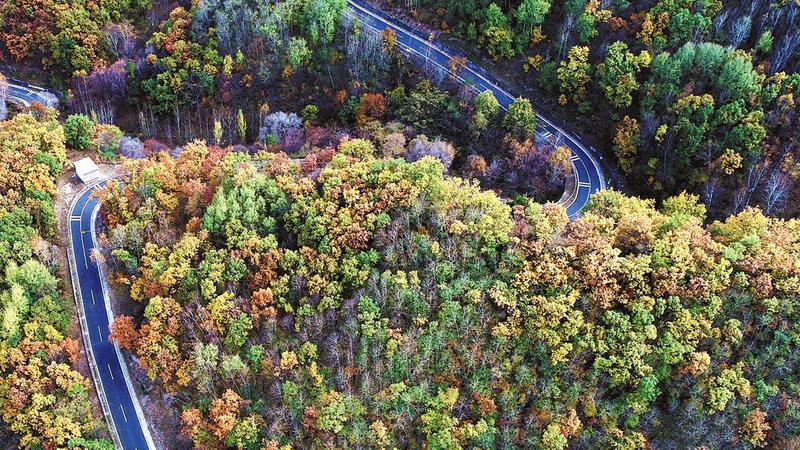 China's environmental inspection body is beefing up environmental protection infrastructure monitoring across the country as it continues to crack down on violators.
Last year, inspectors exposed 91 serious violations. Of those, 23 were related to inadequate pollution control facilities for solid waste, sewage and sludge.
Following a monthlong inspection in Guizhou province in December, for example, inspectors urged local authorities to accelerate the upgrading of a sewage treatment facility in Xiayun Industrial Park and construct disposal facilities for solid waste.
With a daily capacity of 3,000 metric tons, the plant in Anshun city was found to only be treating about 1,400 tons of wastewater a day, according to a recent news release from the Ministry of Ecology and Environment, where the inspection office is based.
Inspection teams are usually led by ministerial-level officials. They report to a central group headed by Vice-Premier Han Zheng.
Although Guizhou provincial authorities had urged local governments to upgrade the plant in March 2018 and again early last year, work only began in August, the release said. "The local government didn't attach adequate importance to the issue," it said.
The facility has yet to build a sufficient solid waste disposal unit, though the intention to do so was included in its planning in 2013.
"Some enterprises were found to have dumped and buried solid waste randomly," the release said.
In Yinchuan, capital of the Ningxia Hui autonomous region, inspectors found that local disposal facilities for kitchen waste had been overloaded.
When inspectors visited the city at the end of last year, they found that the facilities had to handle 400 tons of kitchen waste per day, though they were only designed to deal with half that amount, the ministry said in a separate release.
The daily amount of biogas slurry the facilities handled was three times their designed capacity. The overloaded operations resulted in foul odors that seriously affected nearby residents, it said.
It said some wastewater generated from the facilities was discharged without being properly treated and disposed of. Nitrogen levels in wastewater, for example, were 38 times the country's compulsory standards.
With no effective measures in place to supervise the environmental protection infrastructure in their jurisdiction, Yinchuan authorities failed to adequately perform their duties. "This has caused problems to linger for an extended period of time," it added.