Li calls for additional efforts on lifting people's livelihoods
By XU WEI | CHINA DAILY | Updated: 2022-01-29 08:59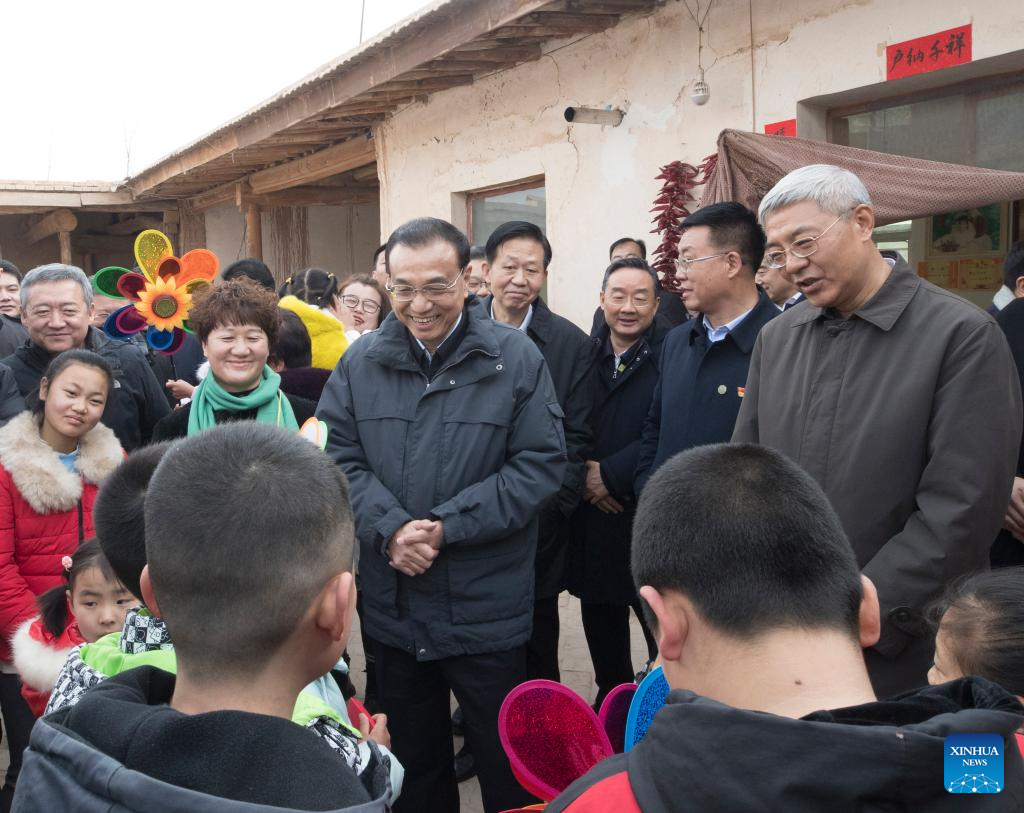 Premier wraps up fact-finding tour to Gansu, inquires about commodity prices
Premier Li Keqiang has called for heightened efforts to consolidate the nation's poverty alleviation outcomes and lift the living standards of people from various ethnic groups as he extended festive greetings to vendors, farmers and migrant workers during a visit to Gansu province.
In a fact-finding tour to the province in western China on Thursday and Friday, Li reiterated his pledge to scale up tax cuts and fee reductions to support smaller firms and self-employed individuals-key channels of employment for China's 1.4-billion population.
He visited a bustling market in Jinchang where he spoke with several vendors and a restaurant owner over supply issues and commodity prices ahead of Spring Festival, which falls on Tuesday this year.
Li was told that the government's support policies have played an instrumental role in helping businesses survive from the fallout of the COVID-19 pandemic.
He endorsed policies rolled out by local authorities that recently waived rents for vendors, saying that authorities from various areas must come up with more aid packages, including fee cuts, for smaller businesses.
The premier inquired about the incomes and living standards of farmers in a village in Minqin county.
He learned from a farmer that the family was struggling to pay the medical bills of their child, who had been diagnosed with a rare disease. Li urged officials in his entourage to ensure pharmaceutical supplies for patients with rare diseases and enhance support for struggling families.
Responding to a complaint made by a farmer over rising prices of agricultural production materials, Li said the central government is considering the issuance of more subsidies for farmers to cover price spikes.
The premier pledged stronger support for the nation's campaign to prevent and control desertification as he listened to a report on the issue in Gansu, a province that has long suffered from the ecological problem.
He highlighted the significance of stronger research and development and technological promotion, saying that more plant species that can stabilize sand dunes should be cultivated to enable a higher level of biodiversity.
Li surveyed Jinchuan Group Co Ltd, a leading nonferrous metal producer in China, where he urged executives to scale up their production, strengthen cooperation with small and medium-sized enterprises and help stabilize the supply and price of bulk commodities.
He called on the company to bolster its investment into research and development, develop more products with high added value and further enhance its competitiveness.