Digital world narrows urban-rural gap
Share - WeChat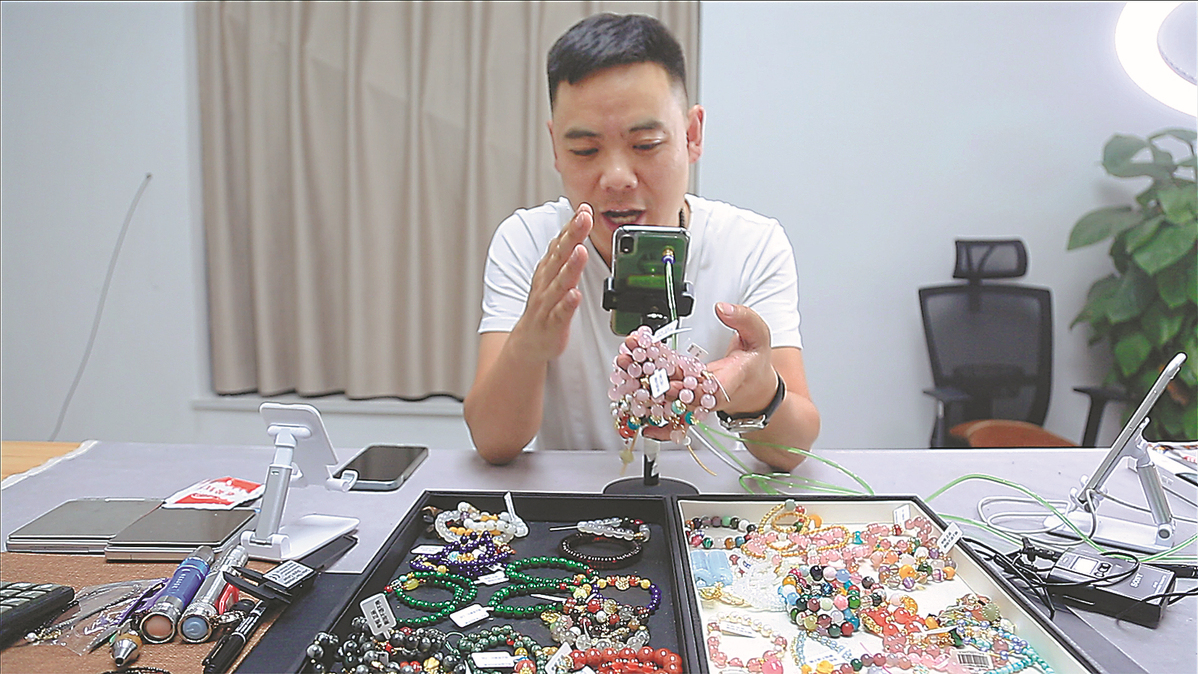 The arrival of new technologies has spurred business opportunities in counties nationwide. Yang Wanli reports.
New trends have emerged in China's counties as a result of the surge in digitalization, according to a recent survey.
It shows that the wider application of digital services means there are more job opportunities in counties, while big-name fashion brands are more frequently being seen as rural people's lives are becoming more prosperous.
Counties were chosen as the survey's focus because they play a crucial role in connecting different elements across the digital industry, one of the research leaders said.
The survey, conducted by the Institute of Digital China at the University of the Chinese Academy of Social Sciences and the Ant Group Research Institute, questioned people in many counties nationwide in the past year to assess how digitalization has changed rural life.
The researchers found that there had been a marked increase in the number of points of interest, or POIs, in counties over the past five years, as evidenced by Gaode map, one of the country's largest web mapping and navigation platforms.
The POIs-including restaurants, supermarkets, scenic spots, hotels, railway stations and parking lots-can be seen in almost every county and town, even in many villages.
The accuracy of the satellite mapping system is partly the result of contributions from local residents.
Wang Bo, a 30-year-old food deliveryman, is a contributor in Xiangshui, a town in the southwestern province of Guizhou, where takeout food services were launched in 2019.
He said the number of POIs on the web map was initially very limited. However, over the past two years, he and his colleagues have added dozens of new locations to the system as delivery services have become increasingly popular with local residents.
The delivery system at Wang's company runs from 9 am to 10 pm every day, usually handling about 100 orders per day.
Unlike residents in big cities, Wang said people in counties don't rush, and they seldom hassle deliverymen if their orders are delayed. "In the rainy season, customers even remind me to be careful of the conditions, saying there is no rush, which is really touching," he said.
So far, his company has signed contracts with more than 40 stores across Xiangshui to deliver a wide range of goods, including soft drinks, food and daily necessities.
Lyu Peng, executive dean of the research institute, said: "Our stereotypes of cities and towns have been challenged by the rapid development of social structures in China. The gap between the two has narrowed, thanks to the booming digital industry. Nowadays, county life in China is far different than people's expectations."