Fukushima nuclear tragedy hovers over Japan and region 11 years after tsunami and accident
Share - WeChat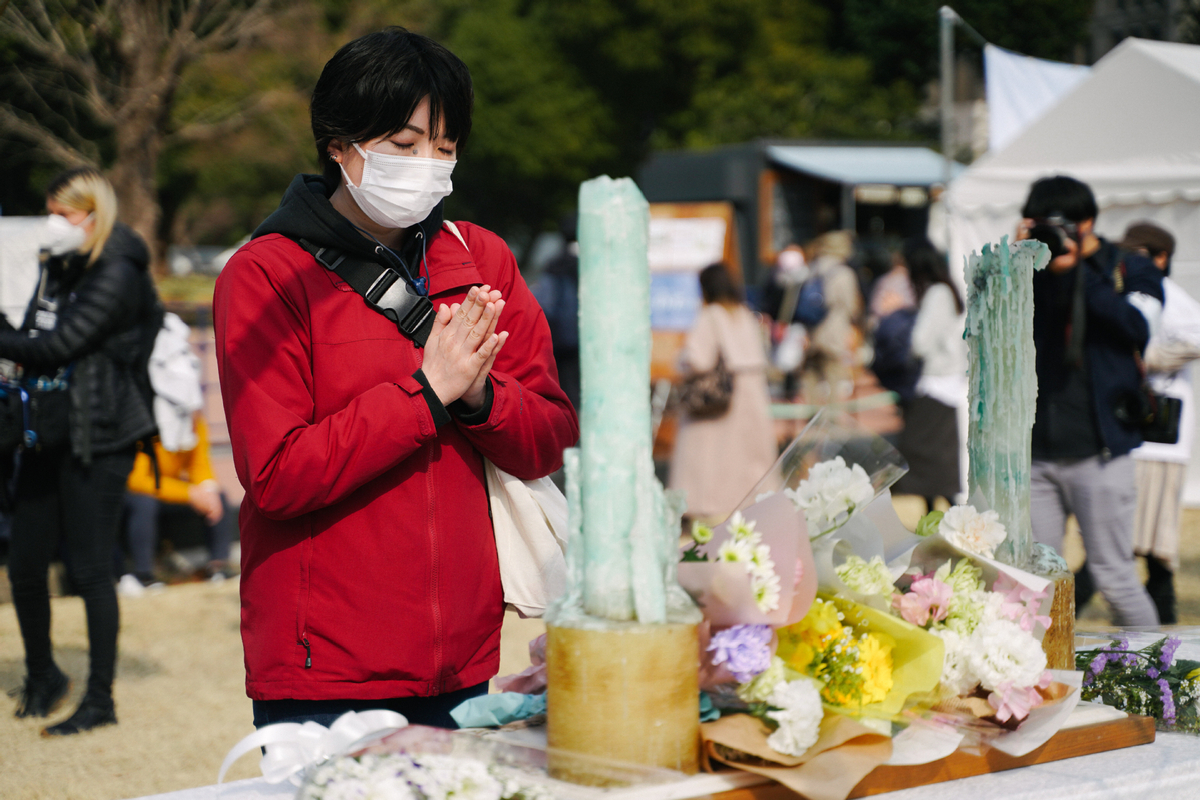 On March 11, 2011, Japan recorded its biggest earthquake ever. The magnitude 9.0 earthquake off the north-eastern coast was followed by a deadly 40-meter tsunami that sent a wall of water crashing through ports and coastal regions, washing away everything in its path and killing more than 20,000 people.
As tragic as the earthquake and tsunami was, nothing prepared Japan or the world for the meltdown of three nuclear reactors at the Fukushima Daiichi Nuclear Power Plant that was built on the coast and was hit by the tsunami.
It triggered a nuclear disaster not seen since the Chernobyl disaster on April 26, 1986, when there was an accident at the number four reactor largely originated from improper design and operation.
In Fukushima's case, it was the product of nature – an earthquake followed by a tsunami. But the cost has been enormous.
The plant owner, Tokyo Electric Power Co, has said it could take another 30 years to retrieve undamaged fuel, remove resolidified melted fuel debris, disassemble the reactors, and dispose of contaminated cooling water.
The government has put the cost of decommissioning the four reactors at 8 trillion yen ($68.5 billion); but the Japan Center for Economic Research, a think tank, estimates the bill could be much more. Some estimates put the cleanup bill as high as $1 trillion.
Nearly 165,000 residents were evacuated from Fukushima and surrounding suburbs, but most have been allowed to return after a decade of decontamination. It is estimated that less than 30,000 do not intend to return.
As the cleanup continues, questions remain. And one major question – what to do with the one million tonnes of radioactive wastewater, now stored in 1,000 tanks on the site, which was used to cool the reactors.
The Japanese government would like to release the water into the Pacific Ocean, but this has caused a great deal of concern to the island nations scattered across the Pacific as well as some other Asian countries.