Xinjiang ban dims US solar outlook, trade group says
By LIA ZHU in San Francisco | CHINA DAILY | Updated: 2022-03-26 13:28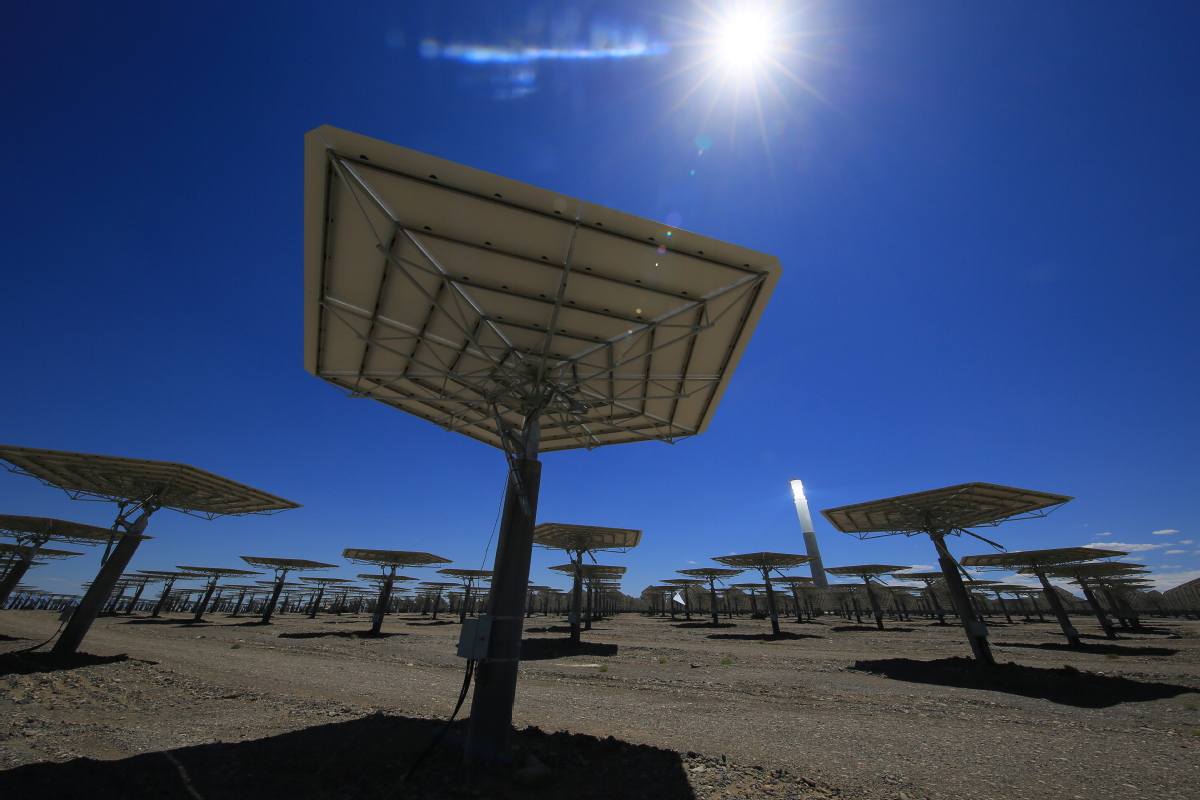 The US government's crackdown on goods from the Xinjiang Uygur autonomous region over alleged forced labor has incurred huge economic costs for the country's solar industry, with a major trade association warning that many of this year's projects are at risk.
Starting in August last year, two-thirds of the solar modules used in the United States became subject to sweeping detentions by US Customs and Border Protection, or CBP, and the slow pace of the clearance process has come with a huge economic cost, the American Clean Power Association said.
The trade group, representing more than 700 companies in the solar industry, said nearly one-third of the planned utility-grade solar projects set for development in 2021 were delayed or canceled due to the CBP's move last June to blacklist solar suppliers in Xinjiang.
It has taken the agency an average of three months to have a single shipment reviewed and released, and that three-month time period has typically started only after several prior weeks of back-and-forth discussion between officials and the importer, said the association.
"Further unnecessary detentions will translate into billions of dollars in lost economic opportunity and put tens of thousands of Americans out of work," it said.
The association's concerns were laid out in a comment published in the Federal Register this month in response to the CBP's request for comments on how to enforce a congressional ban on goods made in Xinjiang.
The US House of Representatives unanimously passed the so-called "Uyghur Forced Labor Prevention Act" in December. US President Joe Biden signed it into law that month.
The key to the legislation is "rebuttable presumption", which extends the import restrictions to any company that operates in Xinjiang, a mountainous area in Northwest China, unless it can prove its shipments are not tied to forced labor.
The China Photovoltaic Industry Association said in response to the US ban that solar businesses in the Xinjiang region strictly follow international standards, while employment in the region is voluntary and fairly compensated.
Xinjiang is home to about 50 percent of the world's polysilicon production. Polysilicon is used to make solar wafers, cells and modules, which generate power from light as part of photovoltaic panels.
The Forced Labor Enforcement Task Force under the CBP is expected to submit its enforcement strategy to Congress and publish implementation guidance to importers on June 21-the date that the rebuttable presumption goes into effect.
Experts are worried that the overlapping timeline means that the industry may not know what requirements it must comply with until the compliance deadline.