Rock music venues work together to beat the blues
By Chen Nan | China Daily | Updated: 2022-04-02 09:31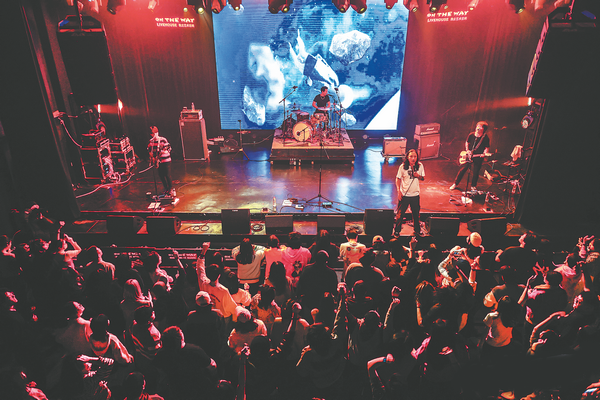 The air is pulsing with heavy rock inside On The Way, a popular live music club in Hefei, Anhui province.
The venue has been attracting music lovers from around the country since it was launched in 2008.
From Feb 21, owners of more than 80 live house venues across China attended a three-day forum held at On The Way, sharing their views about running such operations, the problems they are dealing with and figuring out solutions.
"I've been leading up to this moment for years," says Zhu Ning, the forum's co-initiator. "The forum gathered more than 80 percent of live house venue owners in China. It was the first time that so many owners got together and talked about the business, which seems to be booming now but apparently has issues that need to be solved."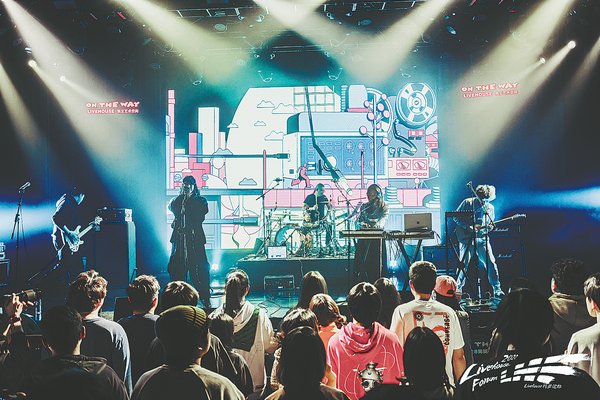 After spending the first part of his career as a drummer of Wuhan-based punk rock band SMZB, Zhu, 50, opened a live house venue, named VOX, in Wuhan, Hubei province, in 2005. It has become the oldest and one of the most well-known live house venues in Wuhan. The city's location, at the heart of China, makes it a must stop for many rock bands planning nationwide tours.
Last year, Zhu met several live house venue owners and talked about launching a forum for the sector. He didn't foresee how long it would take or how much it would cost, but Zhu had high hopes for the forum.
"I didn't expect that the idea would be soon echoed by many owners and all of them donated money, which ensured that the forum finally happened," says Zhu, adding that all the participants came at their own expense.