Ambassador: Need more positive stories like that of WWII Flying Tigers
Share - WeChat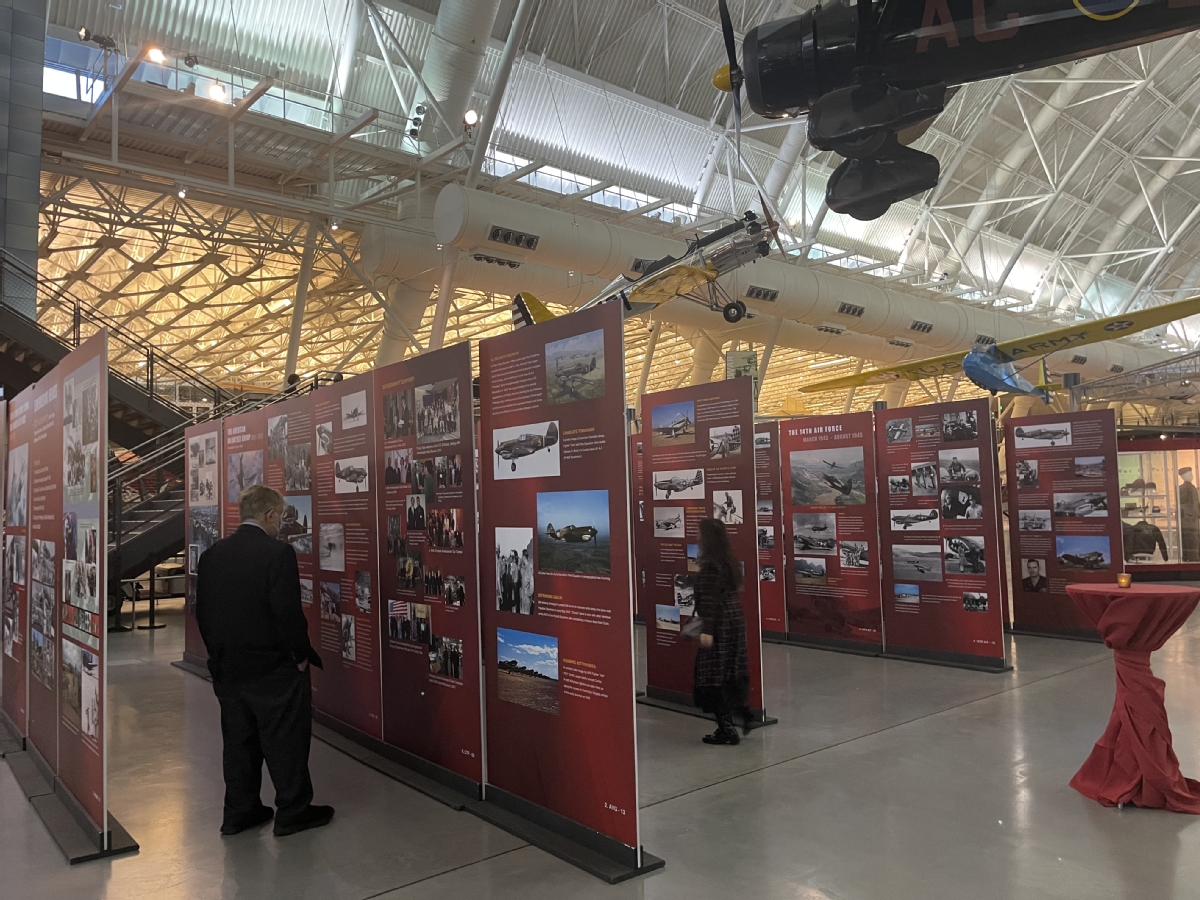 In 1941, a US Army aviator, Claire Lee Chennault, organized the First American Volunteer Group (AVG) of the Republic of China Air Force, which later became known as the Flying Tigers, to fight against the Japanese invaders together with the Chinese military and civilians.
The Flying Tigers shot down more than 2,600 enemy planes, and they flew over the treacherous "Hump Route" to deliver more than 730,000 tons of war supplies to China. More than 1,000 Flying Tigers died in the battles.
"The following 81 years since the Flying Tigers have seen tremendous changes in both China and the US, and the world today is totally different from 81 years ago," said Qin.
He noted that the interests of China and the US have long been intertwined, but the relationship is facing unprecedented challenges.
"To go for conflict and confrontation or live in peace, to get stuck in a zero-sum game or to carry out win-win cooperation, these are the questions of the century. The peace we enjoy today has been won by the blood and sacrifices of numerous people and deserves to be treasured," said Qin.
"No one has the right to stoke conflicts and confrontation. The only right choice is mutual respect, peaceful coexistence and win-win cooperation. We need to write more stories of cooperation like the Flying Tigers, for the well-being of the two peoples, and peace and stability of the world," he added.
Qin saluted Robert Moore and Harry Moyer, who attended the ceremony. Robert Moore, 103, was one of the air transport command "Hump" pilots who flew the C-46 Commando, a twin-engine transport plane, on 98 missions on the often-deadly Hump Airlift.
The Hump was the name given by Allied pilots to the route over the eastern end of the Himalayan Mountains, flying from India to China.
Harry Moyer, 98, was a Flying Tiger fighter pilot who flew the P-40 Warhawk as a member of the 14th Air Force. Both recalled the time of fighting alongside the Chinese military and civilians and expressed how moved they were to see people working hard to maintain and deepen US-China friendship.
Retired General Norton Schwartz, former US Air Force chief of staff; retired Marine Corps Major General Charles Bolden, former administrator of the National Aeronautics and Space Administration (NASA); Jeffery Greene, the chairman of SAAHF; Thomas Winter, the vice-chairman of SAAHF; Simon Pang, the president of SAFA; and Henry Yin, the national chair of APAPA gave speeches Saturday.
They expressed their desire to maintain friendly relations between the US and China for generations to come.
Thomas Winter, who is also a son of Flying Tiger Hump Route pilot Paul Winter, said that "the world needs Panda and Hawk hand in hand" to deal with various challenges.