US must accept China 'as it is'
By MAY ZHOU in Houston | chinadaily.com.cn | Updated: 2022-04-20 10:22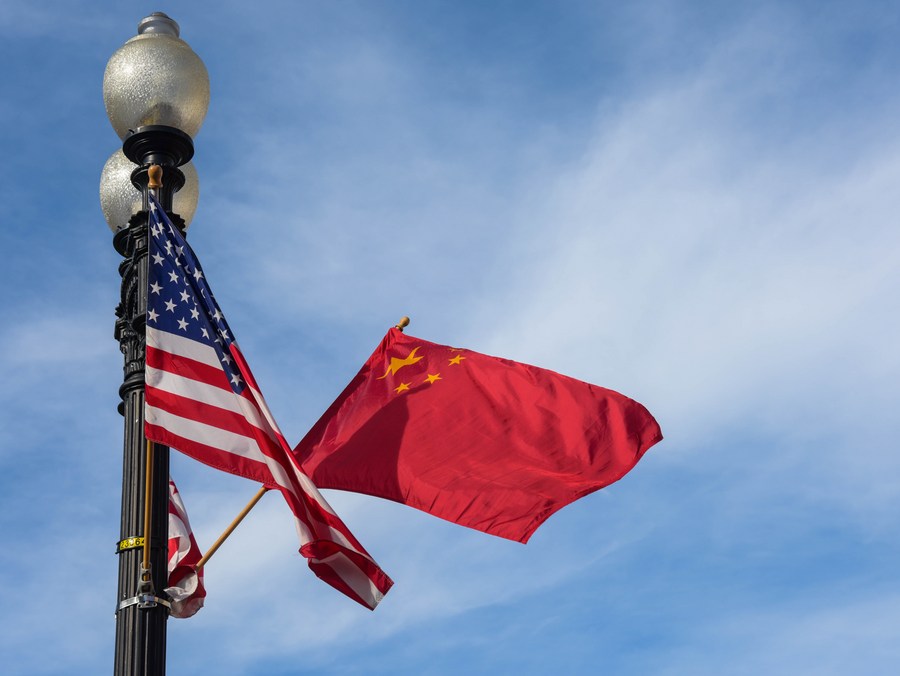 The US government should consult successful American businesses in China on how to better manage the bilateral ties, and it must accept China "as it is", Peter Walker, an author and senior emeritus consultant at a major US advisory firm, said.
Walker, who previously worked at McKinsey & Company, commented at an online discussion hosted by the US Heartland China Association (USHCA) on April 14.
Walker has visited China more than 80 times, and has met with business leaders, regulators and experts. Besides doing business in China, he also spent more than 15 years studying Chinese history and culture.
His visits and experiences in China have made him become more aware of people's distorted views about the country and the negative portrayal in the media. As a result, in 2019, Walker published the book Powerful, Different, Equal: Overcoming the Misconceptions and Differences Between China and the US.
Walker pointed out that the US and China will be two dominant countries in the world yet neither side is able to impose its will on the other. Both nations can cooperate by tacking several issues, including the threat of climate change, cybersecurity, terrorism and environment.
As the tension is high between the two countries, he fears the US doesn't understand China well enough.
"If you listen to the news commentators in the US talking about China, their understanding of China is extremely superficial and generally off base," Walker said.
A look into the recent articles on China in The Wall Street Journal and The New York Times, one would discover that 95 percent of them are negative, Walker said. "I would argue that they are wrong and misguided in their assumption of what China is."
He said this all started with former president Donald Trump's move to demonize China in order to distract the public from his vulnerability in handling the COVID-19 pandemic. "The media went along with it," he said.
Other politicians also contributed to the US-China tension. "A lot of barriers are put up by the grandstanding congressmen who are looking to make a name for themselves by being the toughest in town on China and creating legislative proposals that make no sense for anybody. What is required is a change in mindset that start in Washington," Walker said.
People who understand China are those who have worked in the country. "They found a way to work with China that's good for China and good for themselves," he said.
While those people might be in the better position to voice reason and help the US to understand China, a lot are keeping their heads down because the tension is high.
"The companies worry that being thoughtful and saying what they mean is not protecting. If it goes to Fox News and gets twisted in a way that does not get any links to reality, they have no comeback. They can write a letter, it doesn't matter, it's already out there," Walker explained why the business community has been silent on the bilateral ties.
China believes in putting collective wellbeing first before individual success. And this core value, derived from Confucius, is the opposite of the individualism highly valued in the US. Walker said the US must recognize and accept such differences.
According to Walker, the US must accept China's governing model that comes from 2,500 years of history and it's not going to change; accept the fact that Chinese people's approval rate of their government is multiple times of that in the US. "We have to understand Chinese history and culture and accept it as it is," Walker said.
Walker applauded USHCA's efforts to promote people-to-people exchange in helping US and China understand more each other. "My hope is ultimately we will come together," he said.