Unified market vital for recovery amid outbreaks
By Li Yiping | chinadaily.com.cn | Updated: 2022-04-23 11:28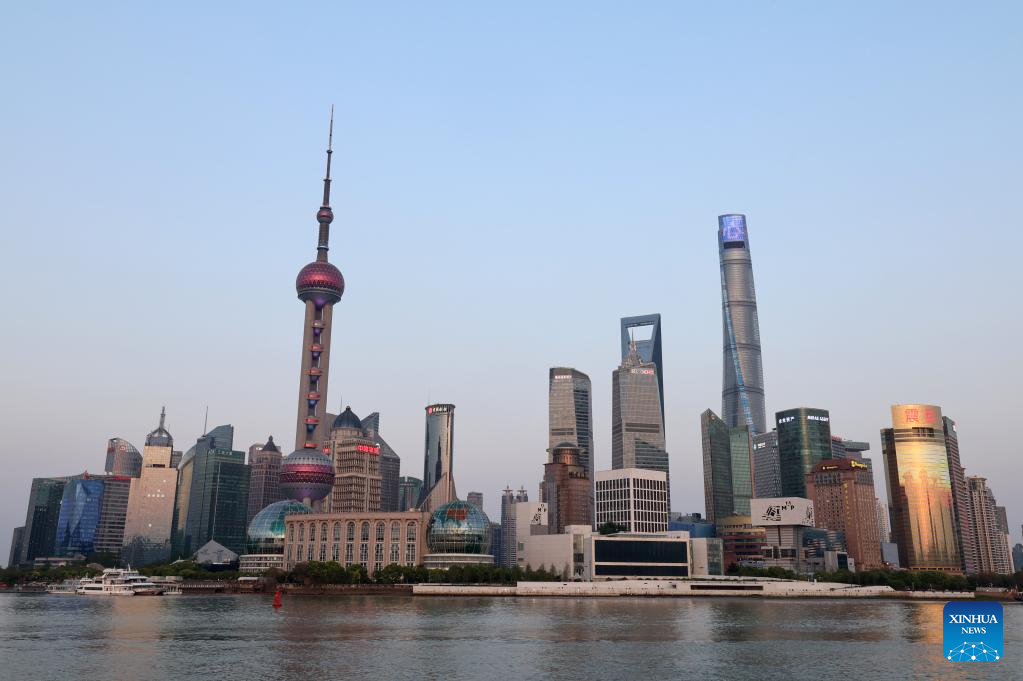 China is facing a severe COVID-19 pandemic situation because of the increase in infections in places such as Shanghai and Jilin province. Although it is important to take strict prevention and control measures, including implementing lockdowns if needed, to contain the resurgence of the novel coronavirus, especially the more contagious Omicron variant, it is equally important for local governments to ensure the measures have the minimum effect on economic activity.
To boost the economy, the first priority is to prevent infections. And China's dynamic clearing policy has proven highly effective in this regard.
True, taking strict measures to control the epidemic could hurt the economy. But letting the virus spread further by not taking appropriate ant-epidemic measures will make things worse.
However, it should be noted just as Wu Zunyou, chief epidemiologist at the Chinese Center for Disease Control and Prevention,said that dynamic zero-COVID policy does not necessarily mean having no cases of infection, or always require mass testing, or citywide lockdown.
The world is trying to figure out how to strike a balance between combating the virus and reviving/boosting the economy. Since the number of cases and deaths and social systems and values vary from one state to another, China should stick to its tried and proven anti-pandemic measures rather than trying to copy other countries' examples.
Given the outbreaks across the country, especially in the Yangtze River Delta and Pearl River Delta regions, economically the two most advanced regions, it will be difficult for China to achieve the targeted 5.5 percent GDP growth this year.
For example, Shanghai has been under lockdown because of the surge in infections. Indeed, such restrictions on the movements of people and vehicles will hit the economy, but in the long term, the negative impacts won't be too high.
Thanks to more than four decades' of reform and opening-up, China has become the world's second-largest economy and a manufacturing powerhouse. It has also built complete industrial chains and is moving toward high-quality development, for which it has been adhering to the "dual circulation" development paradigm and working to boost "internal circulation" or the domestic economy.
Thanks to these advantages, the economy will bounce back after the virus is effectively contained and achieve robust and high-quality development.
In particular, efforts should be made on two fronts to boost the economy.
First, there is a need to accelerate the building of a unified domestic market. As a document jointly issued by the Communist Party of China Central Committee and the State Council, China's Cabinet, on April 10, said, building a unified domestic market is the base and requirement for implementing the "dual circulation" development paradigm.
The document specifies that China will develop a unified domestic market of all factors of productivity and resources including capital, technology and energy, which will greatly help remove the impediments to the rational flow of production factors, reduce transaction costs and promote fair competition. It will also improve the efficiency of the market economy.
If once a unified domestic market is built, it will provide rule safeguards for the country's economic growth. Yet market-based allocation of production factors will not apply to public goods such as education, healthcare, basic science research, administration and jurisdiction.
Second, despite the COVID-19-induced losses, market players would do better to stay positive, for the pandemic does not discriminate between businesses and a positive mindset will help them to better cope with a variety of challenges, and thus achieve better growth in the face of adversity.
The economic downturn, in fact, can be a good time to restructure and phase out the outdated elements from businesses and markets, because enterprises which adjust their structure and innovate will have an edge over their competitors in the post-pandemic era.
The author is a professor at the School of Economics, Renmin University of China.
The views don't necessarily represent those of China Daily.
If you have a specific expertise, or would like to share your thought about our stories, then send us your writings at opinion@chinadaily.com.cn, and comment@chinadaily.com.cn.