Virus control should not hinder freight movement in country
China Daily | Updated: 2022-05-12 07:47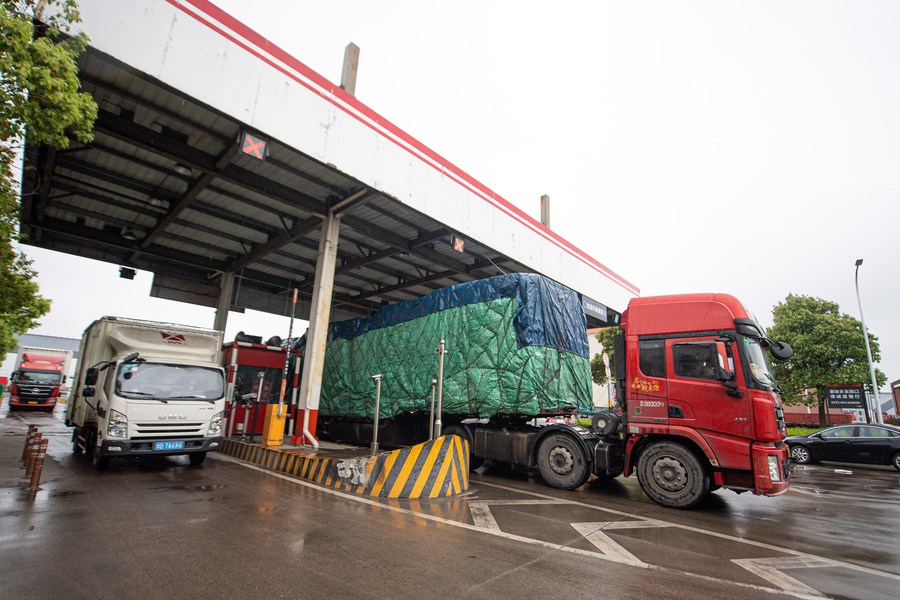 In order to tighten prevention and control measures some local governments are allowing only vehicle drivers holding a local pass to drive through territories under their jurisdiction.
As local governments do not recognize each other's passes, this has hit logistics efficiency with delayed delivery of goods leading to losses.
That explains why the authorities issued a notice on April 14, talking about establishing a unified and standardized national pass system to ensure smooth passage of freight through affected areas even during a pandemic. By the end of April, 24 provincial-level regions had adopted such a unified pass. However, some provinces and cities have still not done so.
As it is difficult to get all the required information in one place, the unified national pass system does not work always. Although relevant departments have invested a lot of manpower and resources to promote the system, the grassroots-level governments have to build their own platforms to collect key information for verification. Some truck drivers complain that they are having to download apps in all the dozens of cities they drive through to assist the grassroots-level governments there carry out verification.
Some places are also doubling down on information verification. Ideally, when a driver's body temperature is normal, his or her travel code, health code and ID card meet the requirements, and the information on the vehicle matches with that on the pass, the driver should be allowed to pass. In reality, however, truck drivers coming from high-risk areas are often stopped and "persuaded" to go back.
The national unified pass system should not just pay lip service to smooth logistics. It otherwise not only undermines the authority and credibility of such a well-devised policy, but also hinders the supply and transport of key goods, thus affecting social production, lives and social stability.
Relevant departments should further improve the unified national pass system and integrate people's health code, travel code, nucleic acid report, flow track and other information, to establish an information sharing system from the State to the community level. They should also strengthen supervision to ensure the uniformity and consistency of epidemic prevention and control policies, and correct malpractices brought in by the "one size fits all" model.