Additional fiscal moves needed to boost GDP
By JIANG XUEQING | China Daily | Updated: 2022-05-17 06:56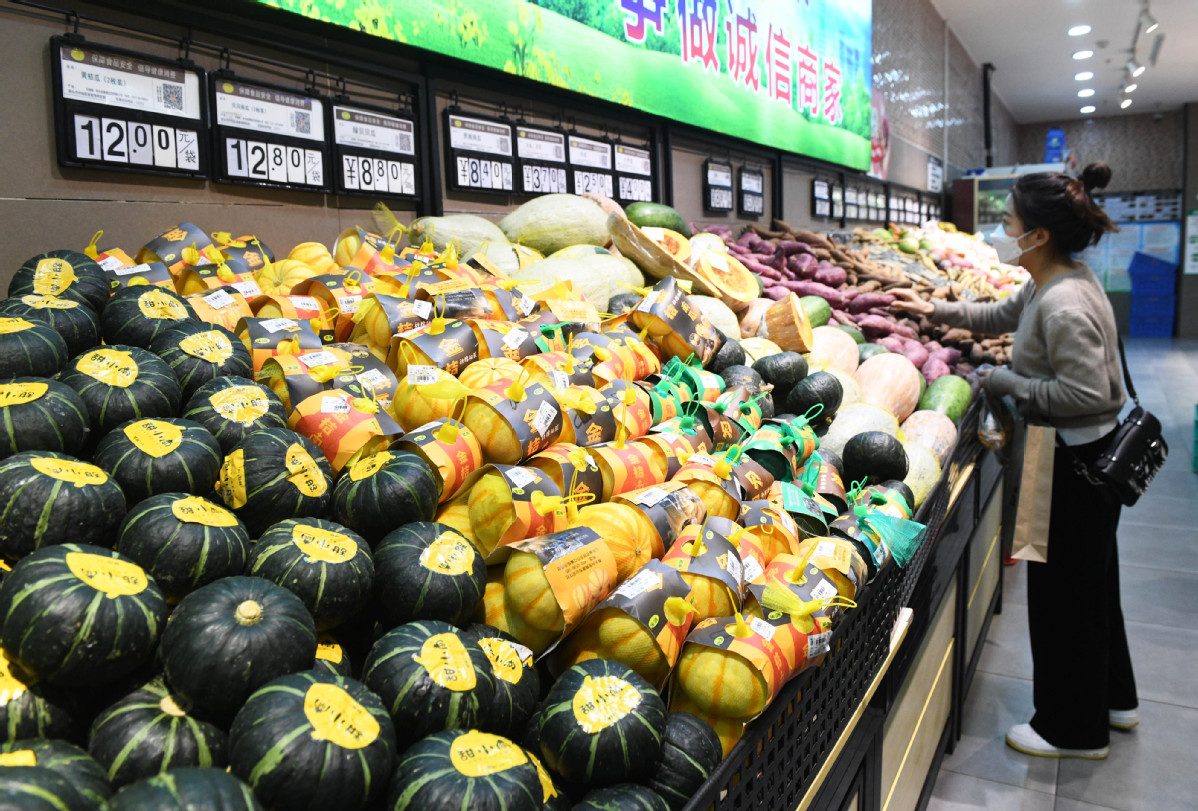 Economists advised China to adopt a more proactive fiscal policy, increase government spending and take greater steps to bolster consumption, as the economy may encounter strong headwinds during the lingering COVID-19 pandemic.
China should ramp up government spending and optimize how money is spent in the public sector to stabilize market expectations, safeguard steady local government operations and protect market entities, given that the country has limited room for monetary policy moves, said Lu Ting, chief China economist at Nomura.
"This year, we have entered the third year of the battle against the COVID-19 pandemic. The deposits of a considerable number of families and companies have dried up, and their ability to resist further shocks has weakened. During the pandemic, the unemployment rate will rise, thus leading to a decline in household consumption capacity and willingness to consume, especially in terms of durable goods," said Lu at the Tsinghua PBCSF Chief Economists Forum on Saturday.
Due to rising uncertainty, Chinese people will reduce investment and consumption, and private enterprises will curtail or suspend investments, he said.
"As many families and small and medium-sized enterprises are facing huge difficulties, it is very important for China to formulate preferential government spending and lending policies, such as increasing fiscal discounts and government guarantees for loans, and also provide rent relief and intensify tax and fee cuts," Lu added.
China's total retail sales of social consumer goods fell 0.2 percent year-on-year in the first four months, the National Bureau of Statistics said on Monday.
In April alone, total retail sales of social consumer goods fell 11.1 percent year-on-year to 2.95 trillion yuan ($434.28 billion). Among them, retail sales of consumer goods other than automobiles reached 2.69 trillion yuan, down 8.4 percent.
The slow recovery of consumption is related to the weakening of a willingness to consume, said Sheng Songcheng, adjunct professor of economics and finance at the China Europe International Business School and former director of the People's Bank of China's statistics and analysis department.
"When COVID-19 first broke out in Wuhan (Hubei province), it was widely believed that the pandemic would end soon. However, as the disease keeps spreading, many market entities are facing complex challenges. This has led to a decline in consumption potential," Sheng said at the forum.
"It is hard to make up for a fall in services consumption. I haven't had a haircut for three months due to the phased lockdown in Shanghai. When quarantine restrictions are lifted, I won't cut my hair three times within a single month. The lost consumption has been lost forever," he said.
Shen Jianguang, chief economist at Chinese e-commerce giant JD, stressed that promoting consumption will become the main activity under the current situation both at home and abroad.
"We found that previous distribution of consumption vouchers significantly drove local consumption. In particular, as China has been taking the lead in the development of the digital economy, giving out consumption vouchers through digital means has achieved immediate results in boosting consumption over the short term," Shen said at the forum.
Li Xunlei, chief economist at Zhongtai Securities, said the role of government expenditure directly used in the consumer field is still not enough.
"The performance of consumption in China can be improved by offering subsidies to residents via consumption vouchers in an effort to increase government spending to boost consumption," Li said.