Nordic nations inch closer to join alliance
By CHEN WEIHUA in Brussels and MO JINGXI in Beijing | China Daily Global | Updated: 2022-05-17 09:55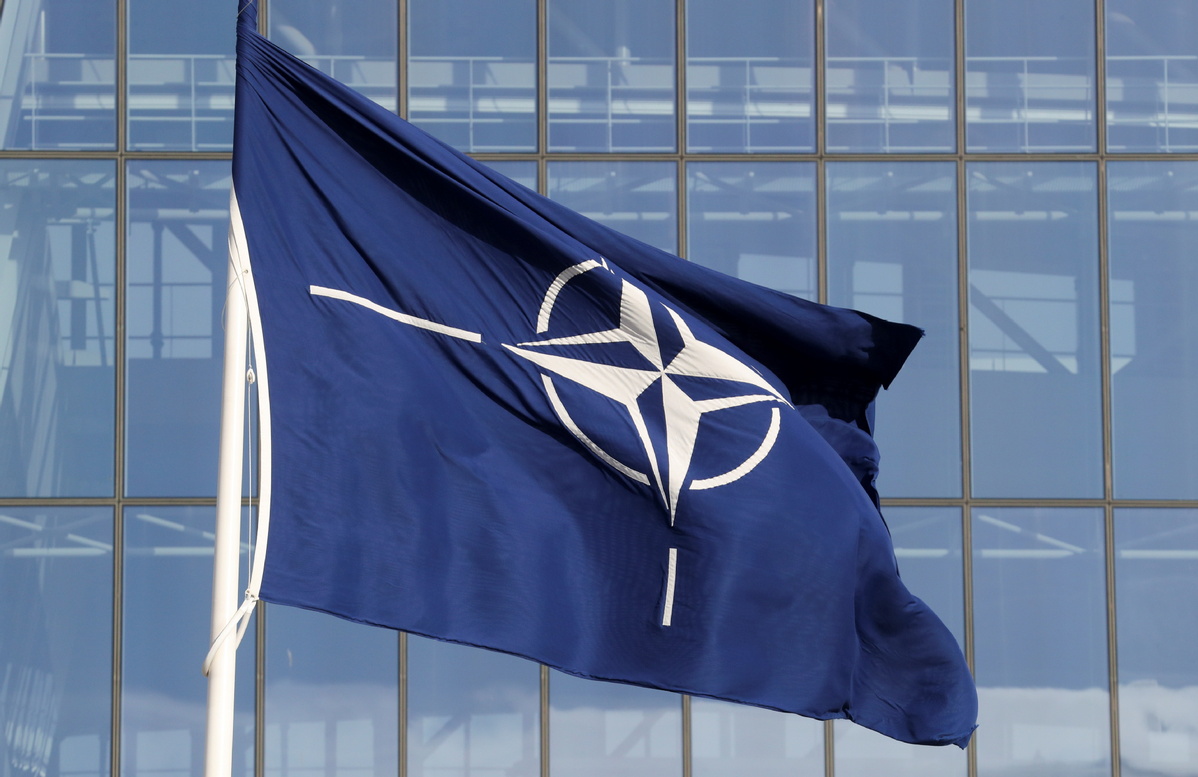 Sweden, Finland's NATO bids draw opposition from Moscow, Istanbul
Finland and Sweden, two of the countries bordering Russia, have reversed a long-standing policy of military non-alignment by moving toward full NATO membership, drawing opposition from Istanbul and strong criticism from Moscow.
The Finnish government announced its intention to join NATO on Sunday, with Sweden's ruling Social Democratic Party making its statement just hours later. Both countries are expected to submit applications this week after formal parliamentary approval.
Sweden's Social Democratic Party, which has long opposed NATO membership, said on Sunday that it was now in favor of the country joining the 30-member military alliance, a legacy of the Cold War.
"The best thing for the security of Sweden and the Swedish people is to join NATO," Swedish Prime Minister Magdalena Andersson said at a news conference.
The Social Democratic Party also said that if NATO approves Sweden's application, it will work to express "unilateral reservation against the deployment of nuclear weapons and permanent bases on Swedish territory".
Moscow responded that the West should have no illusions that Russia will simply put up with the expansion, casting the move as a mistake that would stoke military tension, Sergey Ryabkov, Russian deputy foreign minister, said on Monday.
"We will strengthen our borders and strengthen the Russian grouping of troops on the border" if NATO weapons are deployed close to Russia in Finland, Viktor Bondarev, head of Russia's upper house of parliament's defense and security committee, told media on Sunday.
NATO membership requires the approval and ratification of all members, a process that can take up to a year. Within the alliance, Turkey has voiced its opposition to the bids based on the support from Finland and Sweden for the Kurdistan Workers' Party, which is on the European Union's list of terrorist organizations.
Turkish Foreign Minister Mevlut Cavusoglu said on Sunday that both countries must also provide clear security guarantees and lift export bans on some defense sector goods to Turkey.
"Our stance is perfectly open and clear. This is not a threat, this is not a negotiation where we're trying to leverage our interests," he said, adding that there was strong domestic support for the Turkish government's stance.
NATO Secretary-General Jens Stoltenberg downplayed the Turkish opposition. Speaking at a news conference on Sunday after a NATO foreign ministers' meeting in Berlin, he said, "I'm confident we'll be able to find common ground, consensus on how to move on membership issues."
New element
Chinese Foreign Ministry spokesman Zhao Lijian said on Monday that China and Finland enjoy a good relationship, and that Finland's application to join NATO would bring a new element to bilateral ties.
"We hope that all parties can follow the principle of indivisible security, act on the basis of respect for each other's legitimate concerns, and proceed with dialogue and negotiations," he told a regular news briefing in Beijing, commenting on the question of European security.
Zhao said that China hopes all parties can follow a vision for common, comprehensive, cooperative and sustainable security, and put in place a balanced, effective and sustainable regional security architecture. "This is the way to achieve true lasting peace and security in Europe," he said.
Carl Bildt, a former Swedish prime minister and now co-chair of the European Council on Foreign Relations, noted that the reaction by Russia so far to the two countries' intention to join NATO has been restrained.
Lai Suetyi, an associate professor in the Center for European Studies at the Guangdong University of Foreign Studies, said the decisions by Finland and Sweden show that they feel unsafe, which outweighs their fear of upsetting Russia.
"For the near future, the Finnish and Swedish would feel safer being protected by… NATO," she said.
"An insecure Russia means insecurity for the whole of Europe," Lai said. "In this age of technology, such insecurity doesn't always have to be in the form of war. It could be a cyberattack, or airspace or maritime provocation."