Landscaping maintenance resumes in Shanghai
Share - WeChat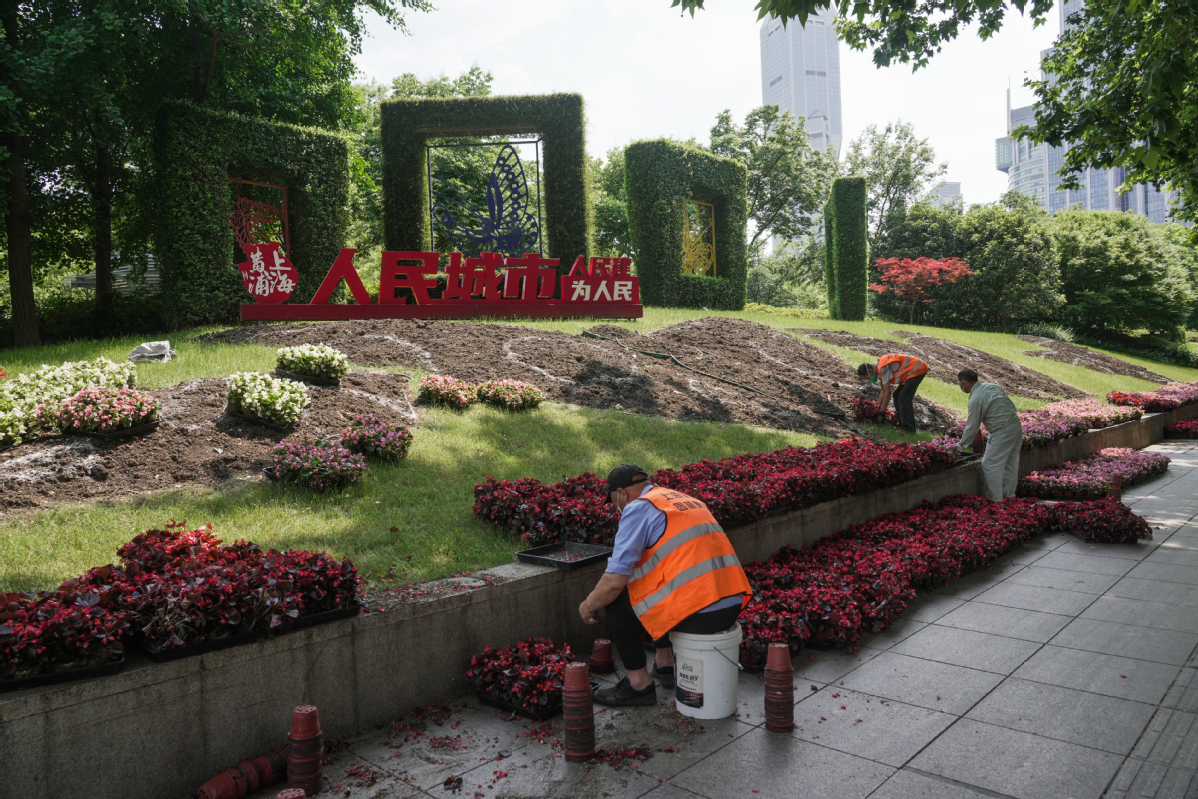 The Shanghai Landscaping and City Appearance Bureau said on Tuesday that it has recalled more of its workers back to begin maintenance of lawn and roadside trees in the city.
The bureau said 50 percent of its workers in the downtown Xuhui district have reported for work, while more than 80 percent and 70 percent of those working in the suburban districts of Jinshan and Fengxian respectively have done the same.
The work includes pruning of the branches, painting the trunks of street trees, mowing lawns in roadside parks, and planting new pot flowers in areas, such as the People's Square, the Bund and Xintiandi.
The bureau has also issued work guidelines for the maintenance of pocket parks and green lanes, places that require a higher frequency of disinfection.