Instructors retain professional stance despite COVID-19
By YAN DONGJIE | CHINA DAILY | Updated: 2022-05-19 08:55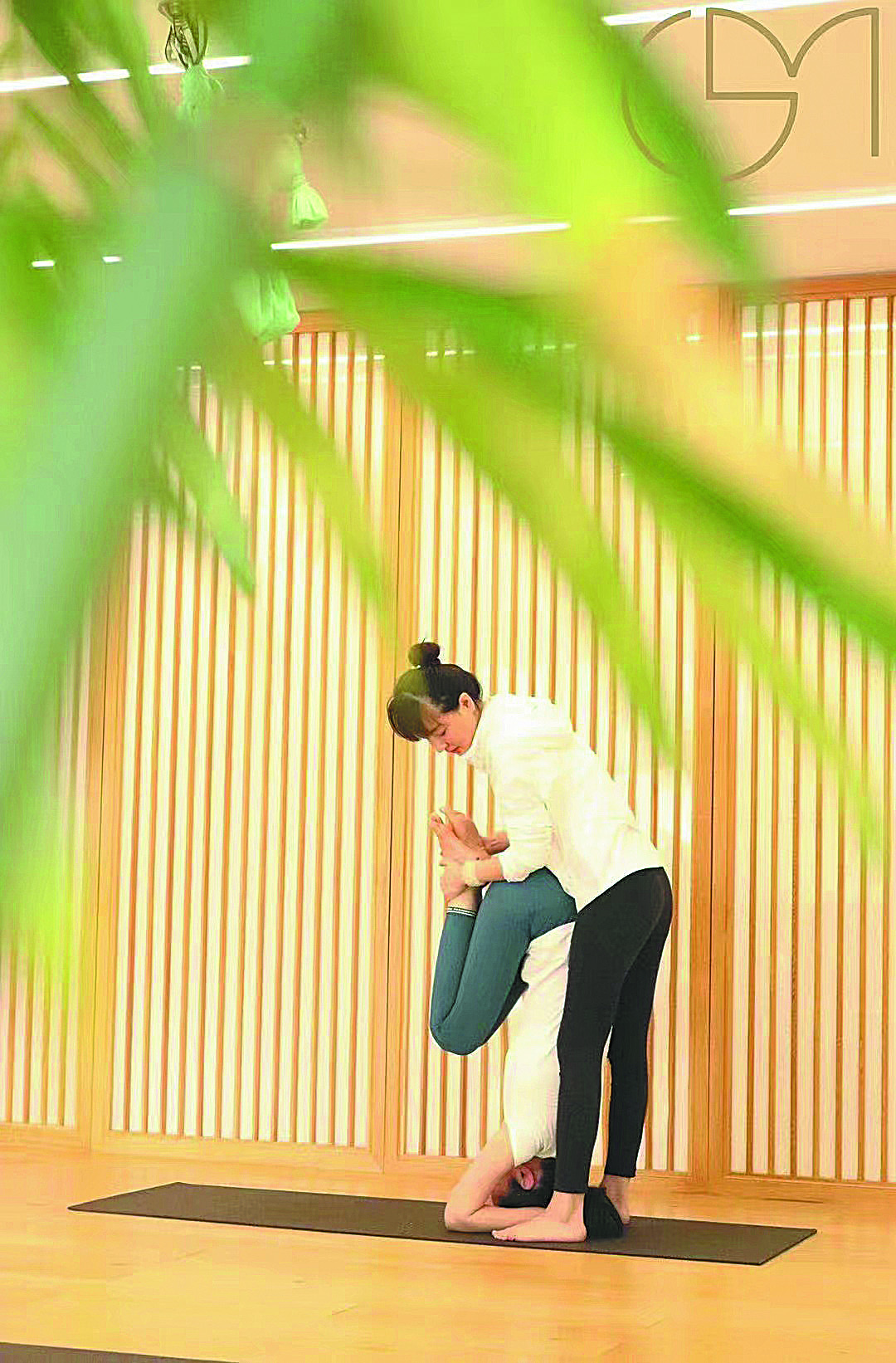 On May 9, the yoga gym where Zhong Shiyu works sent a notice to its members telling them that it was suspending offline classes because of a rise in the number of COVID-19 cases in Beijing.
The last time the gym suspended services was in early 2020, when the epidemic first broke out. Then, classes were suspended for four months.
"COVID-19 has been fatal to gyms. "A friend who runs an online system that allows gym members to book classes said that about 70 percent of gyms have canceled the service, which means many of them have closed," she said.
Zhong is happy to see that a fitness wave is sweeping the country. She is especially cheered that yoga, which is reputed to build a good physique and improve health, has become more popular.
There have even been media reports about people practicing yoga at temporary hospitals built for COVID-19 isolation, observation and treatment.
"Public fitness is different from gym fitness, though, and most people are not prepared to pay for exercise," said the yoga teacher, who has a diploma in psychology approved by the Chinese Academy of Sciences and has practiced the discipline for 15 years.
She said it's great that people are increasingly realizing the importance of fitness and health, but she believes that professional instruction is essential.
"If you have the exercise habit and know-how, you can benefit a lot from following livestreamers to work out, but if someone lacks knowledge or has joint problems or water on the knee, they might get injured," she said.
While the Beijing OM Yoga Gym, where Zhong works as a spokeswoman, has survived the epidemic, it has been badly affected, with the average number of classes falling to about 500 per month from 800.
However, Zhong believes that such difficulties may improve the industry.
"Those who can survive must have core competitiveness, and they have to keep improving to adjust to market changes," she said, adding that the most important element is professionalism, while capital support and a determined team are also crucial for survival.
"We only hire yoga teachers who have college degrees, professional accreditation and more than five years' teaching experience. That's an 'exercise effect' guarantee for gym members that wins trust," Zhong said.
"Trust is the most valuable factor for a sustainable fitness business."
She is enthusiastic about practicing yoga and sharing her experience, and she believes that in the face of the epidemic, fitness industry players will have to improve their services and professional standards to become more competitive, thus making the industry more prosperous.