Guns made in US hit all-time high in 2020
By BELINDA ROBINSON in New York | China Daily Global | Updated: 2022-05-19 09:40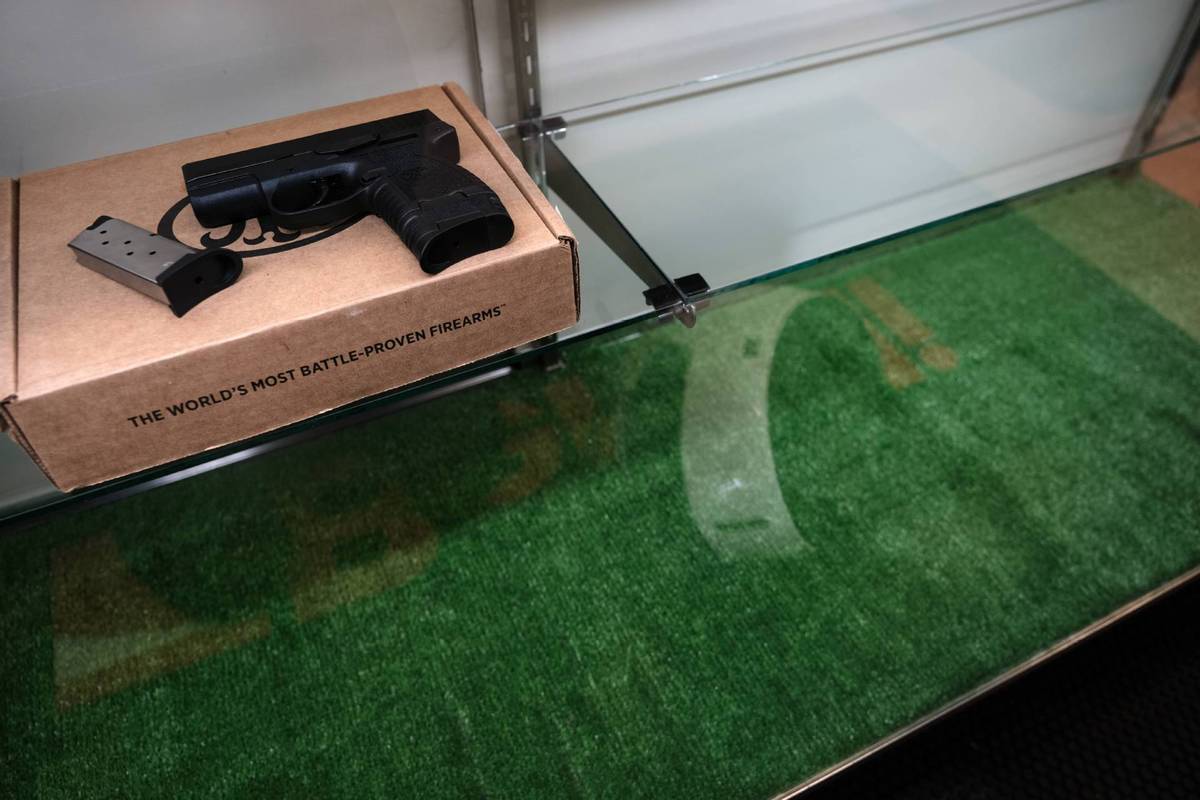 US gun manufacturing increased from 3.9 million units in 2000 to 11.3 million in 2020, as American gun buyers purchased firearms at a higher rate than ever, a federal report said.
The report released Tuesday is the first to assess gun trafficking in America in more than two decades and was done by the Bureau of Alcohol, Tobacco, Firearms and Explosives (ATF). It found that the number of guns manufactured in the past 22 years had increased by 187 percent.
Gary M. Restaino, ATF's interim director, wrote in the report that the agency released the data to "prevent diversion of these firearms from the legal to the illegal market".
The data shows that sales of guns surged amid times of uncertainty, including the coronavirus pandemic and the 2020 general election.
From 2019 and into 2020, demand for semiautomatic handguns rose at the fastest rate ever, as the number of pistols manufactured rose from 3 million to 5.5 million annually, records show.
The number of imported guns also rose, from around 2 million per year 10 years ago to 4 million in 2020.
Since 2009, gun buyers have increasingly chosen to purchase Glock-type semiautomatic handguns, mostly for personal protection, over rifles.
Gun buyers were able to buy the firearms at such high rates after taking advantage of loosened restrictions put in place by the Supreme Court, Congress and Republican-controlled state legislatures.
At least 19,344 ghost guns, which tend to be homemade on 3D printers and are largely untraceable, also were found by law enforcement in 2021. The amount manufactured rose tenfold when compared with the number in 2016.
Most crime in the US is carried out with guns manufactured legally but obtained by criminals. The report found that at least 39,147 guns were stolen from licensed gun dealers between 2016 and 2020, and there were losses of 45,346 firearms in that time period.
A surge in gun manufacturing also happened just before the expiration of the assault weapons ban in 2004, according to The New York Times.
The report found that after the law lapsed, "manufacture of the types of semiautomatic rifles and pistols previously designated to be assault weapons steadily increased, particularly AR-type rifles and pistols, which are now commonly referred to as "modern sporting rifles'' and "modern sporting pistols".
Last year, President Joe Biden ordered the ATF to collect and analyze 20 years of gun data after a series of mass shootings across the US.
That met with opposition from the gun industry and the National Rifle Association and led to restricting officials at the bureau from releasing trace data and other information to the public.
The ATF report was released three days after 10 people were shot and killed and three others wounded at a supermarket in Buffalo, New York. Ten of the dead are black. Payton Gendron, who is white, allegedly deliberately targeted blacks who live in the predominantly black neighborhood.
He was arraigned on first-degree murder charges and ordered detained without bail. Police officials said he was wearing body armor and military-style clothing when he pulled up and opened fire at people with a rifle at people at a Tops Friendly Market.
He legally bought a war-style Bushmaster semiautomatic rifle to kill his victims. He scribbled racist rhetoric on the gun, including the N-word.
In 2020, gun homicides were at their highest levels in 26 years, according to the Centers for Disease Control and Prevention (CDC). They remained high in 2021, the agency said.
The US is home to approximately 400 million guns, according to the Small Arms Survey, an organization that monitors gun ownership.