Xinjiang's slow train quick to charm
Share - WeChat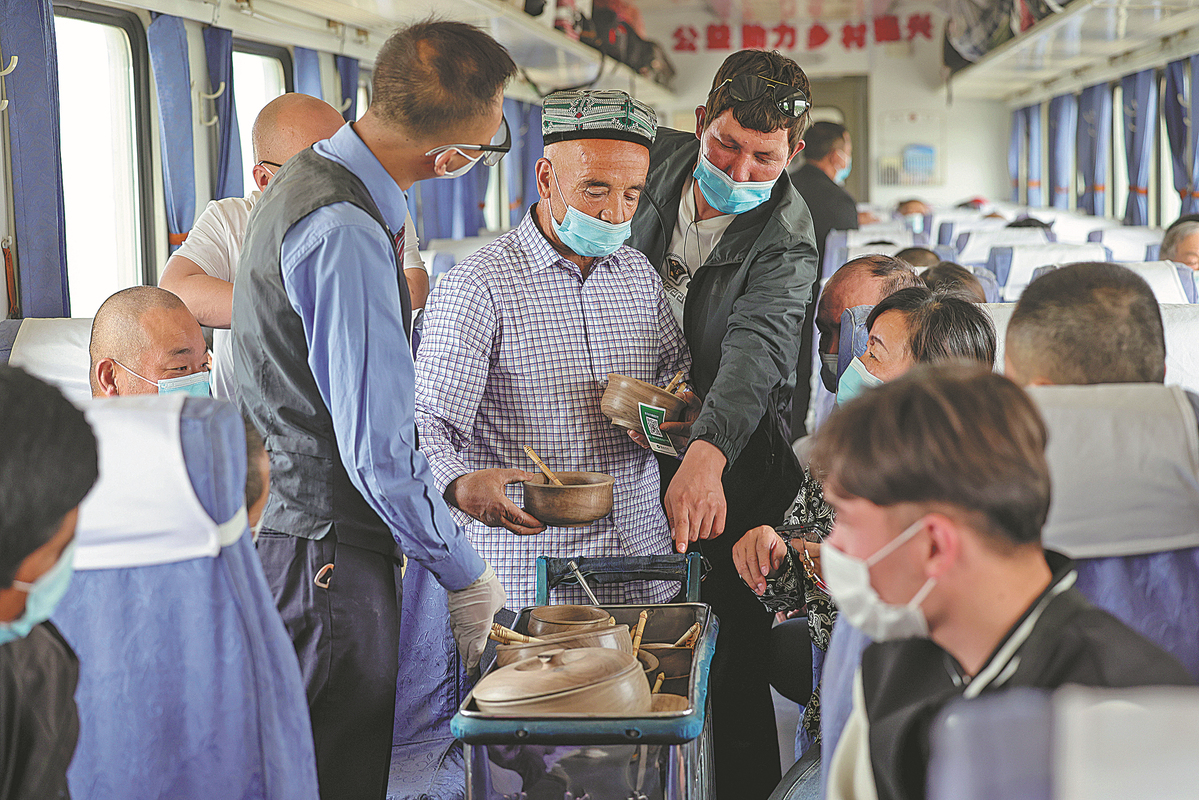 Traveling by high-speed train at up to 350 kilometers per hour seems normal to Chinese today, but slow trains running at 60 km/h in the Xinjiang Uygur autonomous region are also welcomed by many.
Train No 7556, which takes 32 hours and 40 minutes to travel between Hotan and Urumqi, the region's capital, is the first choice for residents and many travelers along its 1,960-km route in southern Xinjiang.
Passengers aboard the train can appreciate the characteristic homes of many ethnic groups while taking in views of the seemingly endless desert.
The train has been operating for 11 years, providing convenience for many residents living in Hotan, which is in southern Xinjiang and is known for its harsh natural environment.