Livelihood worries focus of Australian election
China Daily | Updated: 2022-05-20 08:32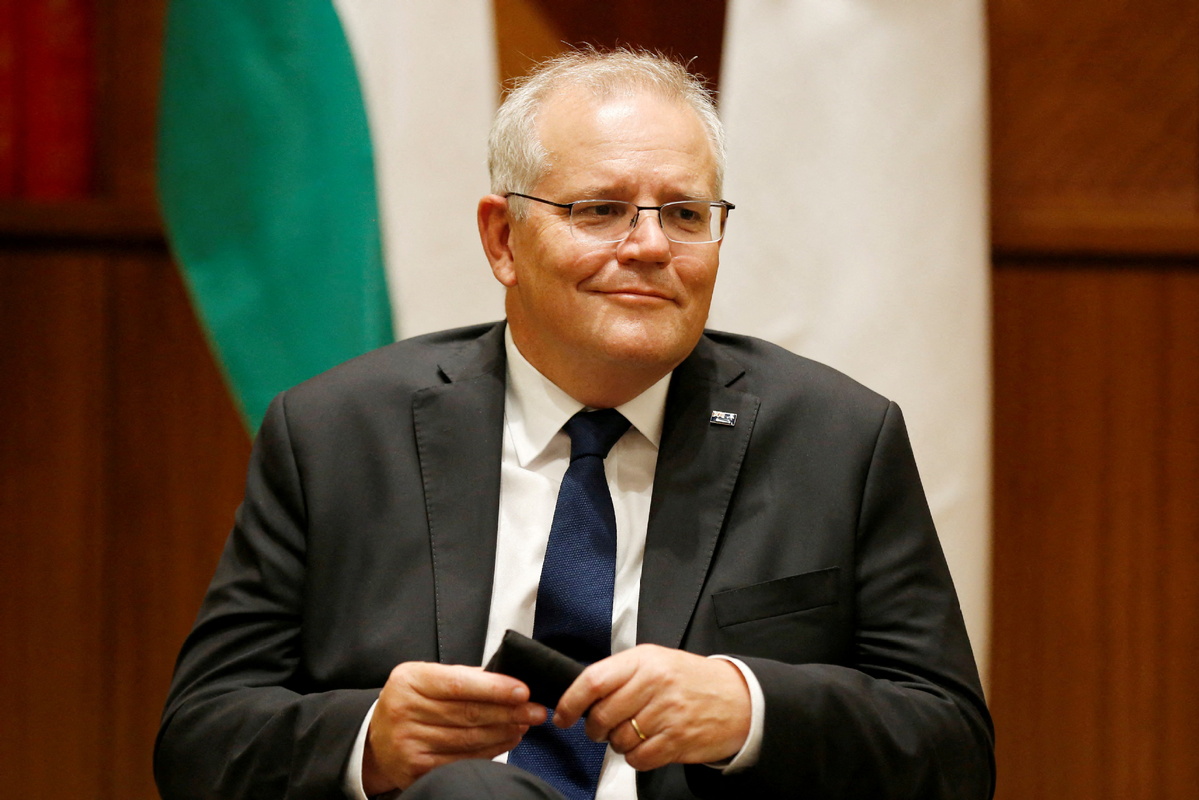 Australian Prime Minister Scott Morrison faces a big challenge from Anthony Norman Albanese, leader of the Labor Party, in the federal election on Saturday, as the latest survey shows that the support rate of the Liberal-National Coalition led by him is slightly lower than that of the Labor Party. Unless there is a late swing to Morrison, Albanese is set to become the country's seventh prime minister in 15 years.
The federal election this year will reshuffle all 151 seats in the Senate and about half of the 76 seats in the House of Representatives. The party or coalition winning more than half of the seats in the Senate will automatically have its leader elected prime minister of the country.
At present the Liberal-National Coalition holds 76 out of the 151 seats in the Senate-among which the Liberal Party headed by Morrison has 60 seats, and the National Party 16. The coalition's advantage is quite slim, as the main opposition Labour Party holds 68 seats in the Senate.
Although Morrison is the first prime minister who has completed a full tenure in the post over the past 15 years-the others all resigned because of internal party conflicts-that only reflects his ability to manage disputes within the Liberal Party and the coalition, not necessarily his ability to govern the country or handle international affairs.
Surveys over the past three years indicate that more than half of Australian people are dissatisfied with Morrison's performance, particularly his handling of the COVID-19 pandemic, the serious mountain fire in 2019-when he went on holiday to Hawaii-and the floods in December and January.
And despite the efforts of his government to ease the inflation pressure, the inflation in the country is the highest in 20 years, and many Australians are worried about the rising cost of living.
Morrison's foreign policy in the past few years has also been polarizing. Especially in his China policy, in which he broke through the bottom line of Australia's traditional foreign policy to some extent, taking sides with the United States to contain China, Australia's largest trade partner and a major investor in the country.
That has unavoidably hurt Australia's economy and trade, and harmed Australia's national interests. Which is one reason why many people in Australia feel disappointed with the Morrison government. If the Labor Party comes to power, it is expected to make some revisions to Australia's China policy through adopting a more pragmatic approach to China and keeping a balance between the US and China.