US agrees $40b weapon, aid package for Ukraine
Share - WeChat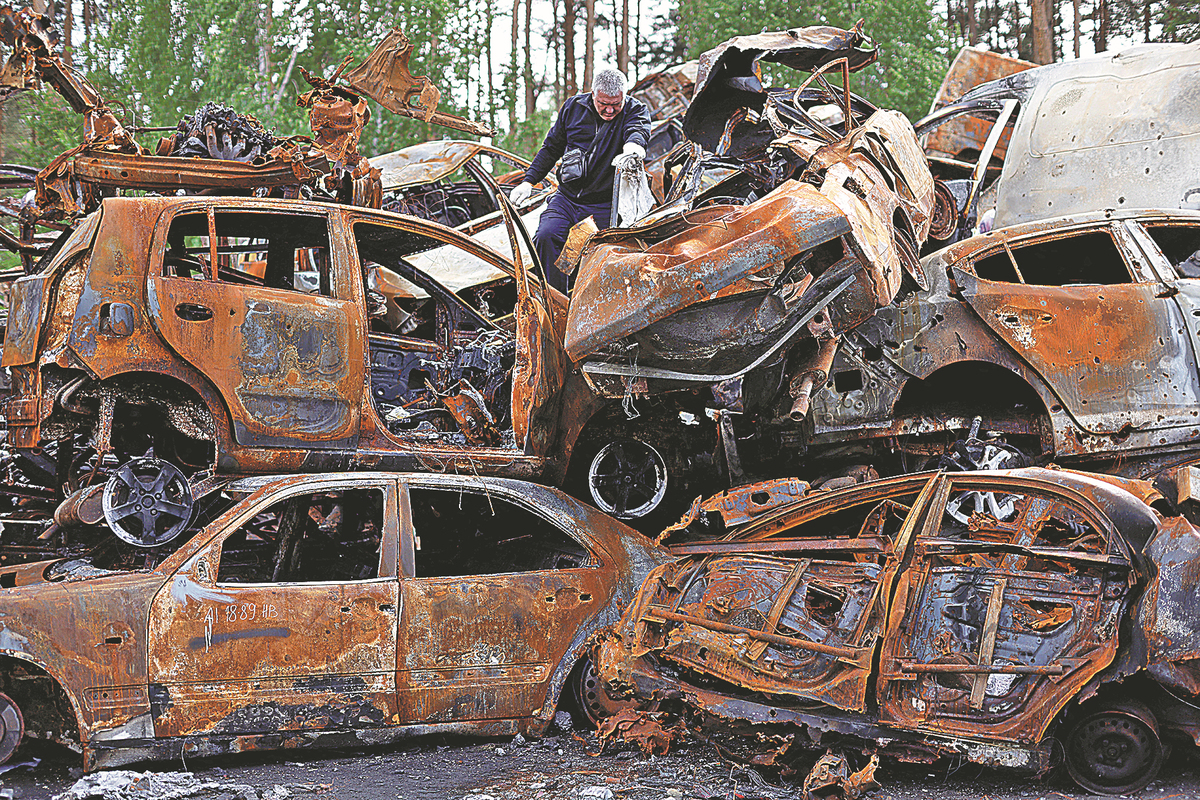 US President Joe Biden and Congress on Thursday deepened US involvement in the Russia-Ukraine conflict, with the Senate voting to finalize more than $40 billion in new military and humanitarian assistance to Ukraine.
Biden and top lawmakers also reiterated their support for what could be the most significant expansion of NATO in nearly two decades.
The package includes $6 billion for Ukraine to enhance its armored vehicle inventory and air defense system, and the White House said Biden would authorize the weapons and aid package during his trip to Asia.
At the White House on Thursday, he offered "full, total, complete backing" to Finland and Sweden in their bids to join NATO, giving the leaders of the Nordic neighbors a red-carpet welcome at the White House.
Finland and Sweden had historically kept a distance from the alliance to avoid angering Russia, but changed course-despite warnings from the Kremlin-after the latter launched the "special military operation" in Ukraine.
But all 30 existing NATO members need to agree on expanding the alliance, and Turkey has voiced misgivings about the new applicants, accusing them of what it describes as leniency toward armed Kurdish groups.
NATO Secretary-General Jens Stoltenberg said the alliance was "addressing the concerns that Turkey has expressed".
US Secretary of State Antony Blinken echoed that remark, saying,"I'm very confident that as this process moves forward, there will be a strong consensus for bringing both countries under the alliance."
Polish Prime Minister Mateusz Morawicki said the country is prepared to build military bases to permanently station NATO forces.
"Russia should know that we will not cede any inch of NATO's territory," the prime minister added.
On the ground, after announcing its operation had entered its second phase, Russia has focused its attacks on the south and east of Ukraine.
Moscow's forces have been trying to take complete control of the Donbas.
In Severodonetsk, a city in the Luhansk Oblast of Ukraine, 12 people were killed and another 40 wounded amid an exchange of fire on Thursday, the regional governor said.
In southern Ukraine, 1,730 Ukrainian soldiers surrendered this week at the Azovstal steel plant in the port city of Mariupol, according to Russian authorities on Thursday.