Glass shines with technology at exhibition in the Netherlands
Share - WeChat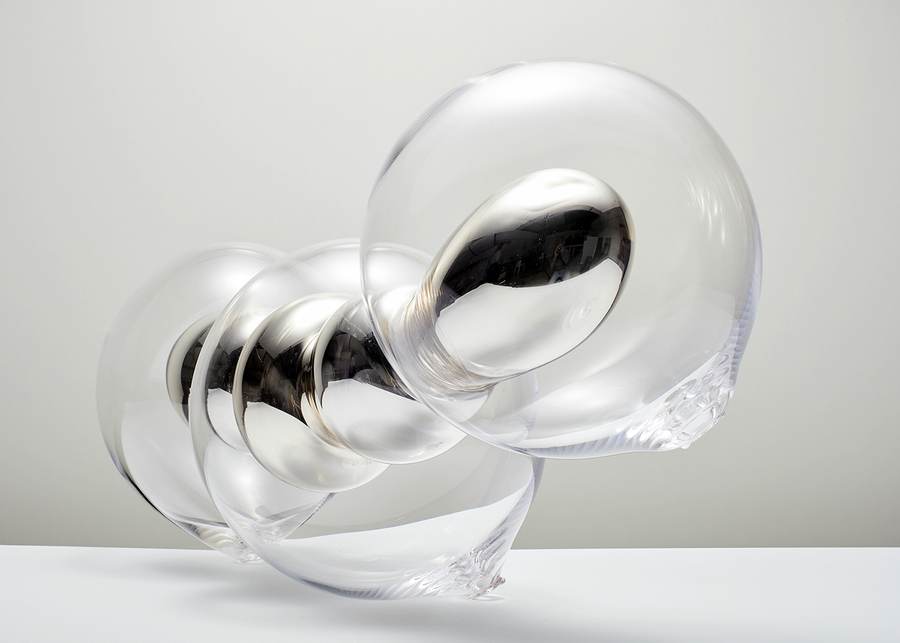 Born thousands of years ago, glass has been essential to the advancement of civilization. It is not only a widely used material in many industries, but also a distinctive form of art that decorates people's day-to-day life.
The United Nations designated the year 2022 as the International Year of Glass to promote creative and sustainable use of glass. To address this initiative, a glass art exhibition titled Reborn is now held at the Werkspoor International Art Center in the city of Utrecht, the Netherlands.
Part of the ROG (Rays of Glass) International Art Project, the exhibition brings together works by artists from countries including China, the Netherlands, France, Germany and Japan. Curated by Jens Pfeifer, Xiao Tai and Selena Yang, the exhibition explores the possibilities of glass as a material with history that can sparkle with new light when treated with new technologies. Nine works by Chinese artists also offer the European audience a glimpse of the landscape of glass art in the country.
The exhibition is held in three stages, lasting from April 2 through July 9.